The emerald sea is THE jewel of Diego Bay.
A shallow lagoon to which the sand gives an unreal color.
Story of a day in this paradise.
Meeting point on the beach next to the hotel.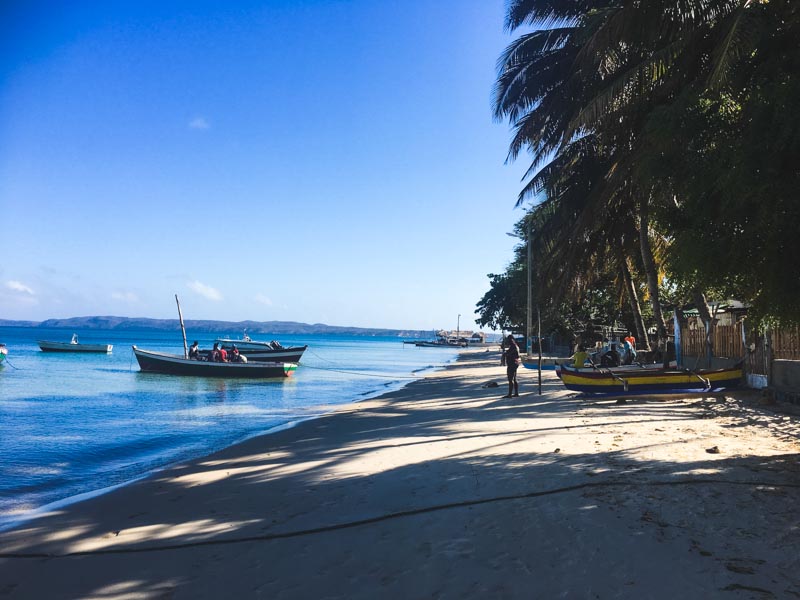 Men are building a houseboat.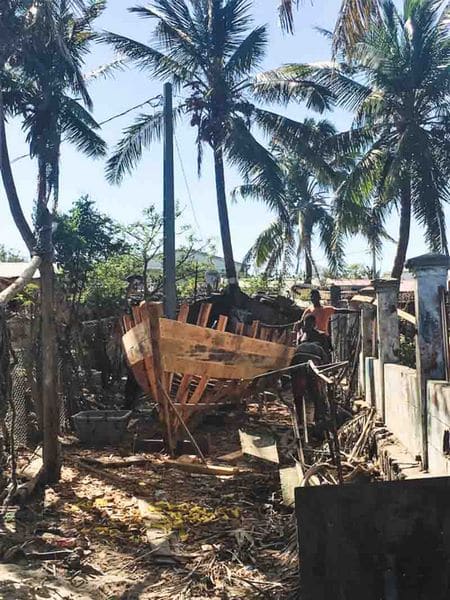 We embark with the captain, a few men, and our masseuses/cookers.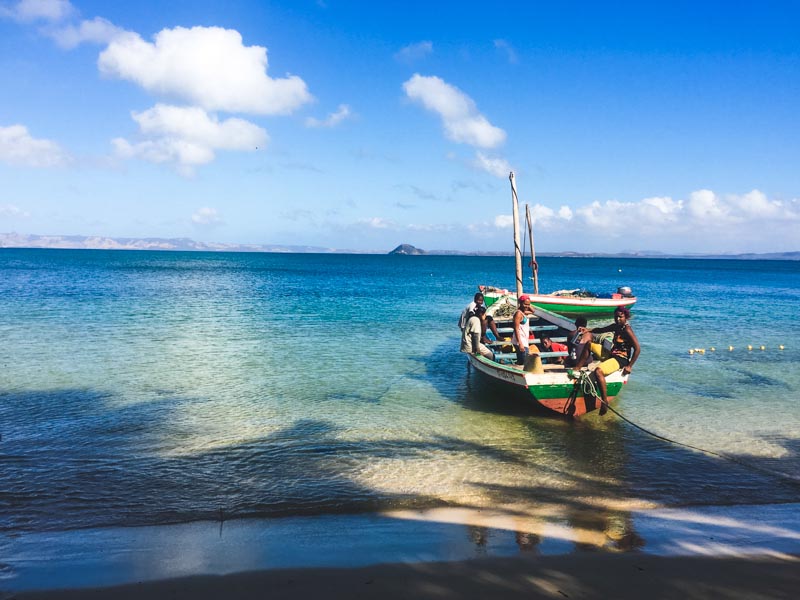 The wind blows, the sail is tense.
I'm looking at the captain, whose skin has been sore from the spray and the wind. If he is not afraid, it reassures me!
After a little rough passage, we reach the famous bay. Breathtaking.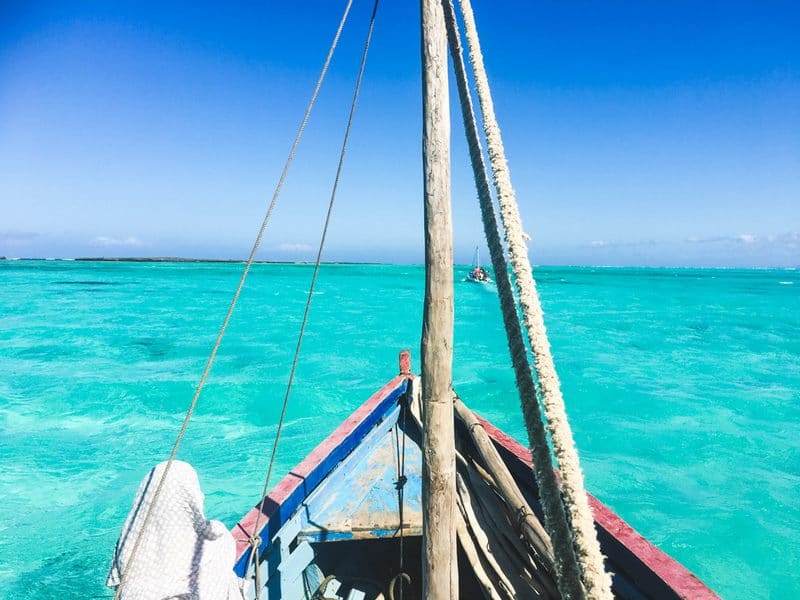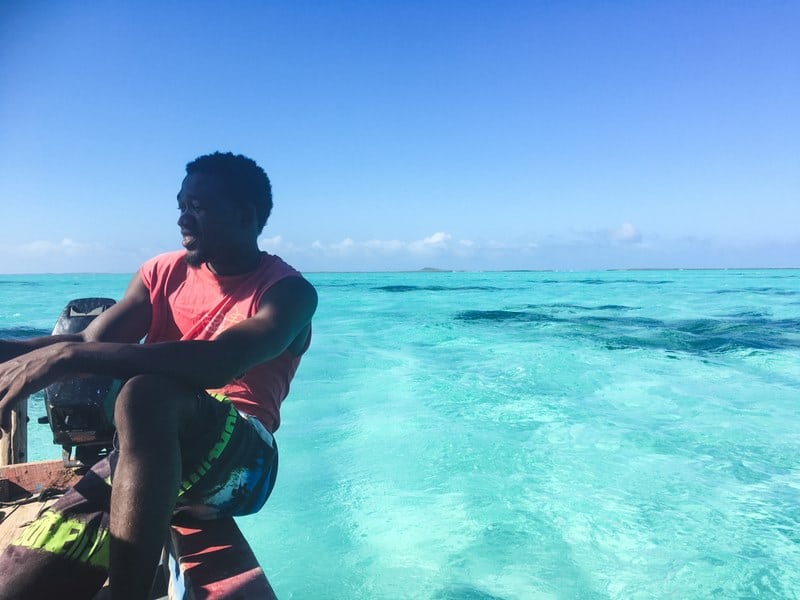 We stop on a small island to eat and enjoy the idyllic setting.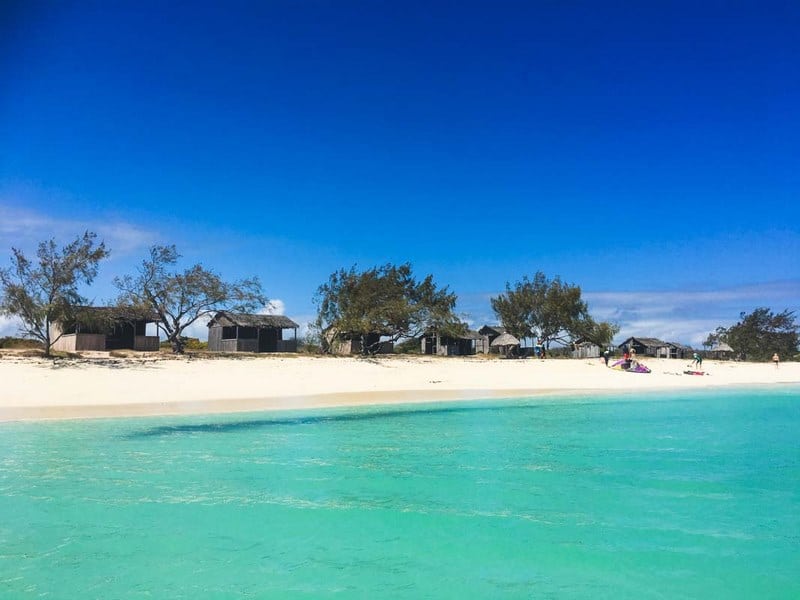 Another day in paradise.
Madagascar, October 2017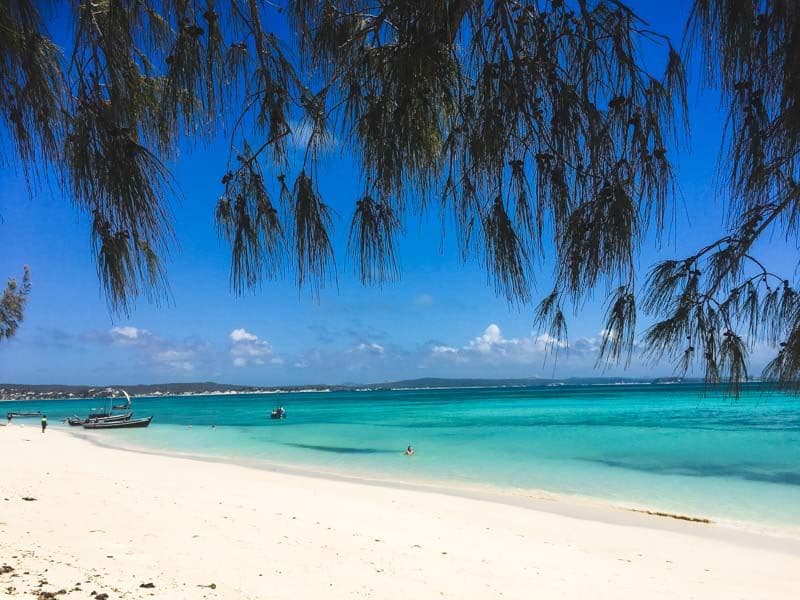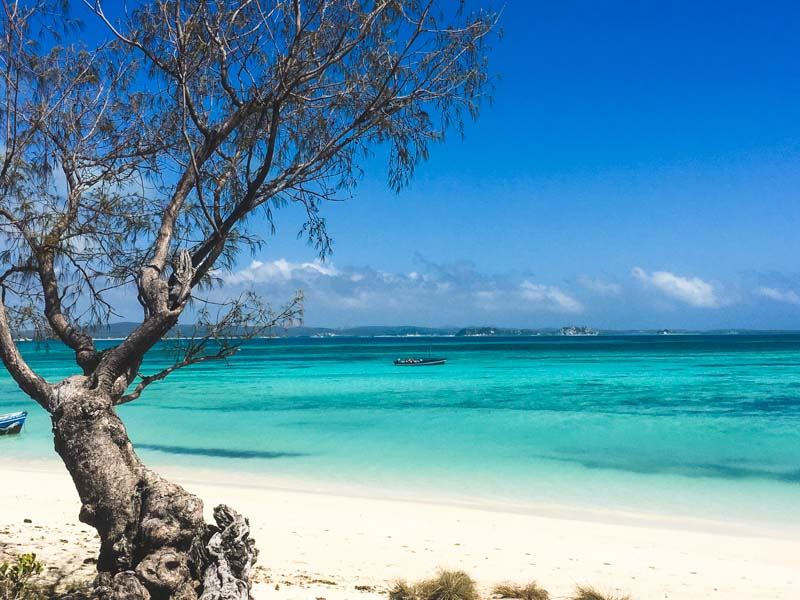 The food is cooked on the ground on embers.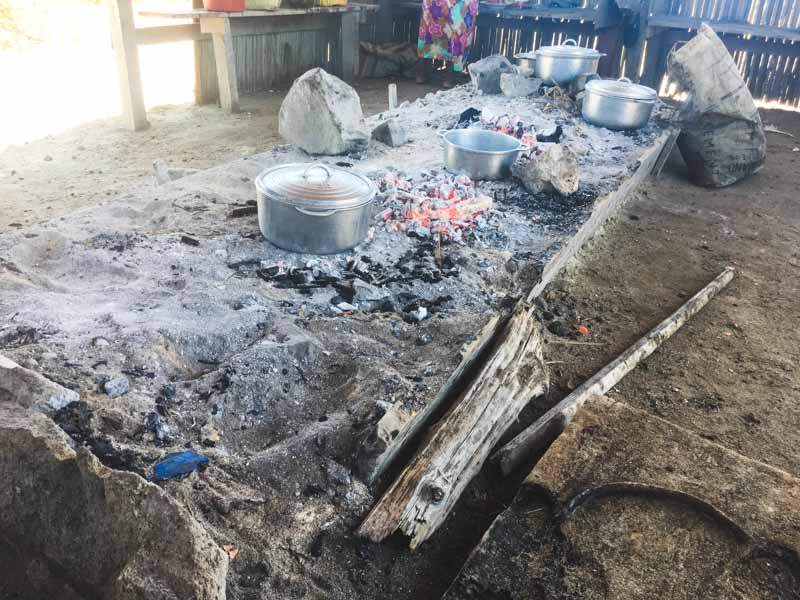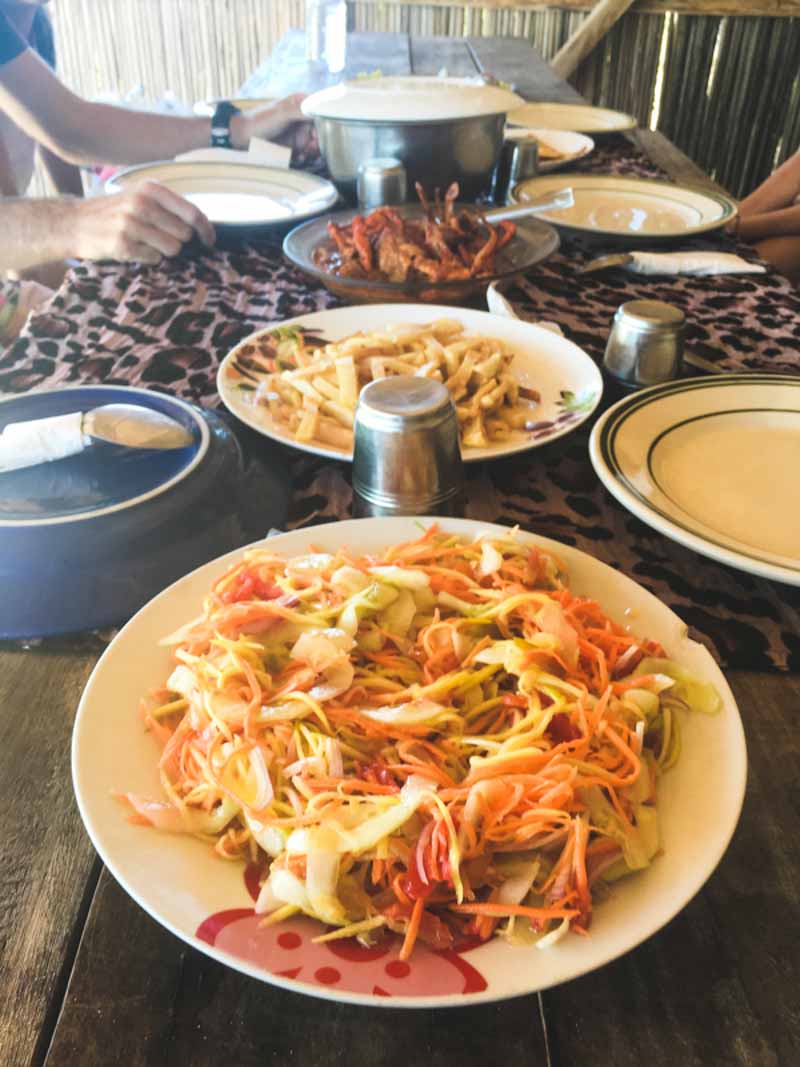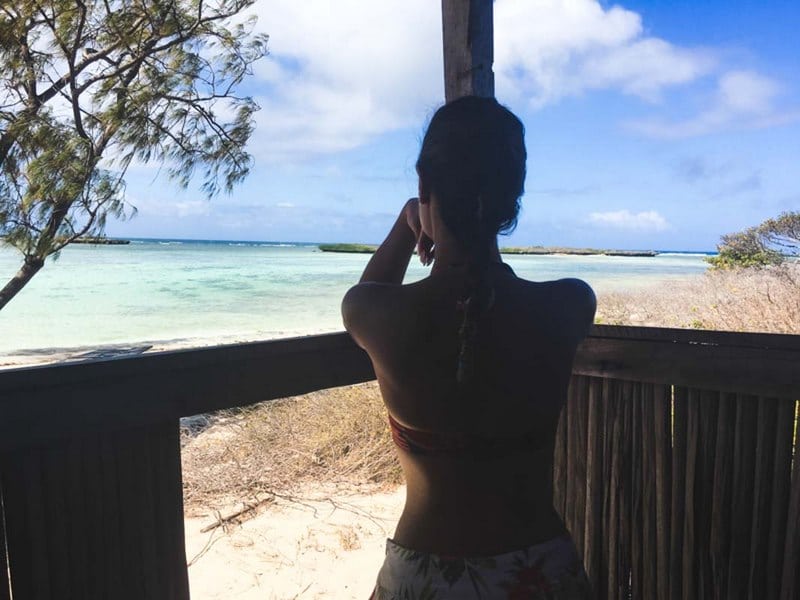 I'm thinking of those malagasy people whose daily life and livelihood depend on this paradise landscape.
Having been unable for the most part to travel elsewhere, are they aware of the jewel that is their country?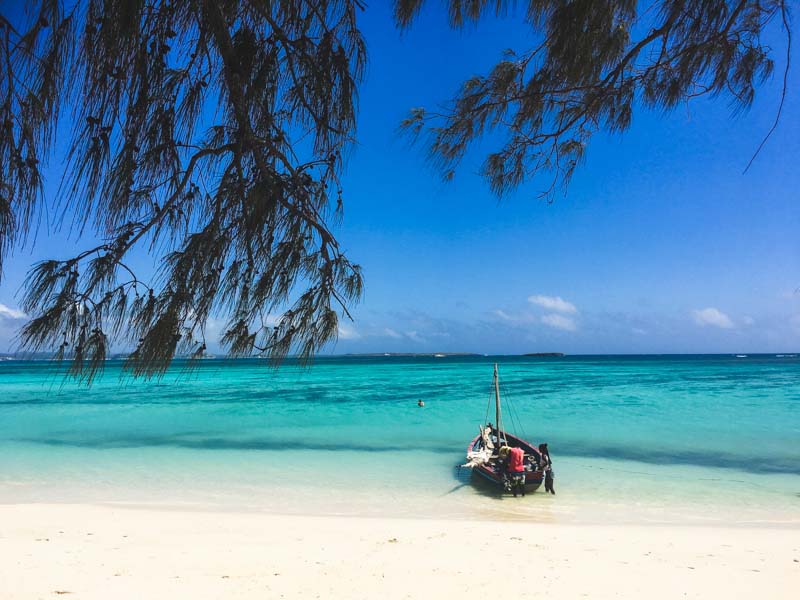 On the way back, the boat skirts small cliffs whose various layers of red sediments contrast with the turquoise of the sea.