Neila, used to long stays abroad, has a personal view on the Chinese megalopolis she has just left.
Far from being influenced, her pragmatism brings a new light to a city – and a country – where true wealth isn't always where it's expected.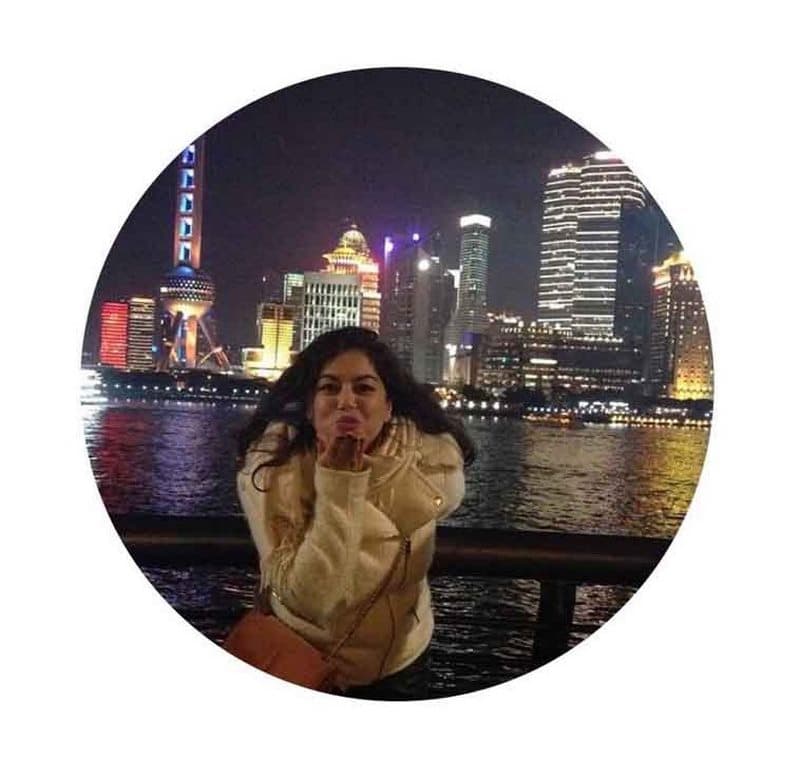 "Splendid", "magnificent", "extraordinary" are the words that come to her mouth most often when she evokes her Chinese experience, which seems to have left her with an impression of unfinished, because of the profusion of unique sites yet to be discovered.
Let's discover with her the « New York of Asia », but also of Chinese regions where the breathtaking beauty of the landscapes disputes the colorful diversity of the ethnic groups.

HOW LONG DID YOU STAY IN SHANGHAI ?
Sent on mission by my company, I stayed there for a year and a half (2017/2018). But I did two reconnaissance trips before I moved there.
WHAT WERE YOUR FIRST IMPRESSIONS ?
I was a little disappointed because Shanghai didn't seem to fit my idea of China. I had in mind a much more traditional environment than what I found on the ground, at the first place. And that's what attracted me. There, in this ultra modern city, I was going to live in a Western style, without a real break, without a change of scenery, a priori… whereas I wanted something different. And yet, I ended up finding where to find the traditional. It blends into certain alleys, certain neighborhoods.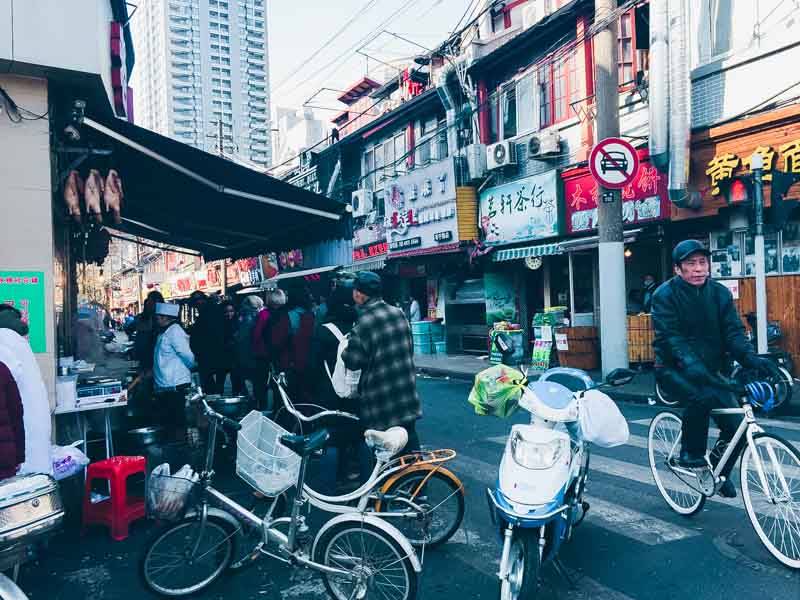 To live in Shanghai, it's better not to be immersed in this traditional side because Chinese culture is too opposed to ours. It can be heavy.
For example, the Chinese accumulate, they don't throw away their old stuff. Is it emotional ? Spiritual ? Or just cultural… I don't know exactly. But when you visit an apartment, the common areas (entrances, halls) are literally invaded. Through bicycles, stoves, old libraries, sofas. It creates a chaotic pile-up. And the dust accumulates there so all this creates a dirty effect, even if it isn't.
Real estate agencies know this and don't send expats there. They direct them to modern, pretty but spiritless buildings. But I wanted life, animation, to be immersed. I finally found the right compromise, in one of the most famous areas of the city : the French Concession. A charming residential place where the mix of population (French expats, and Chinese) is preserved. I found my happiness there. It's the size of a big borough.
Map of the French concession.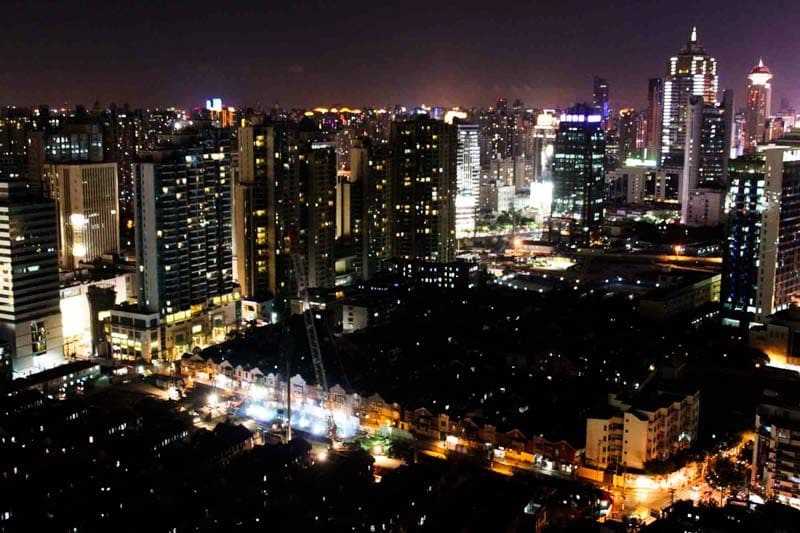 The French concession by night. Crédit@Navjot Singh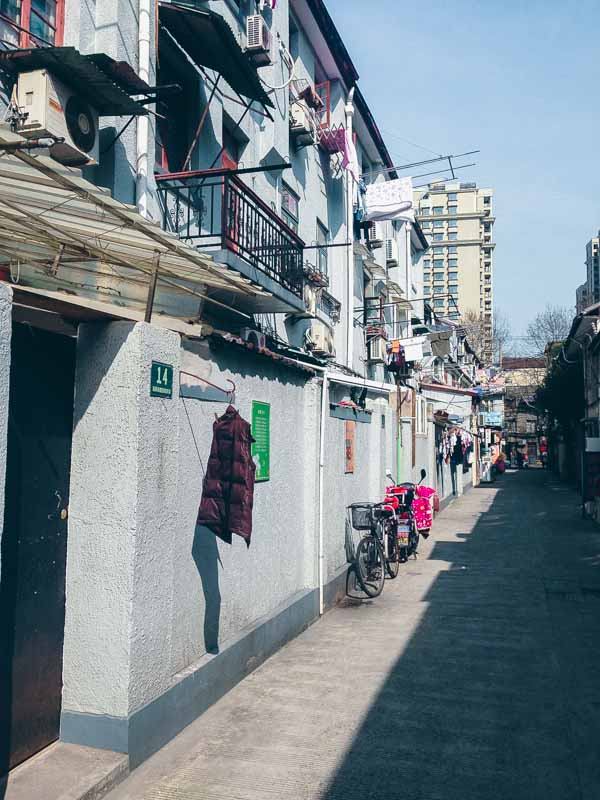 Lilong, the equivalent of Pekin Hutongs in Shanghai.

WHAT DO YOU LIKE MOST THERE ?
You have to know that Shanghai is huge : 25 million people. It's bigger than Paris, and yet you don't feel it. Huang pu is not the Seine ! The river is much bigger. The city is divided into 2 districts : Pudong (the new city) and Puxi (the old city).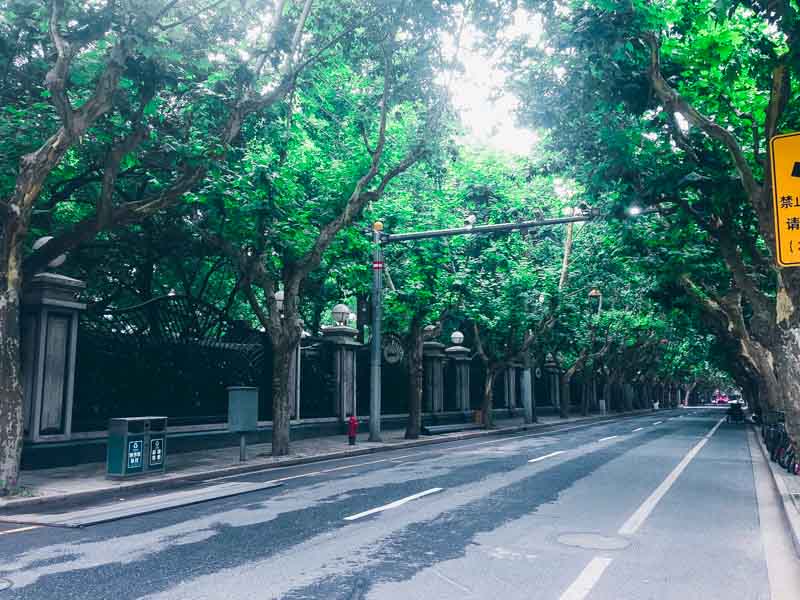 In the district of Fuxing Lu.
The large avenues allow to breathe and the parks are very pleasant. I loved walking among the Chinese practicing their Tai-chi, or among the grannies gathered in a place to perform their choreography in the heart. Quite noisy, they don't produce unanimity (lol), but personally I loved their childish side.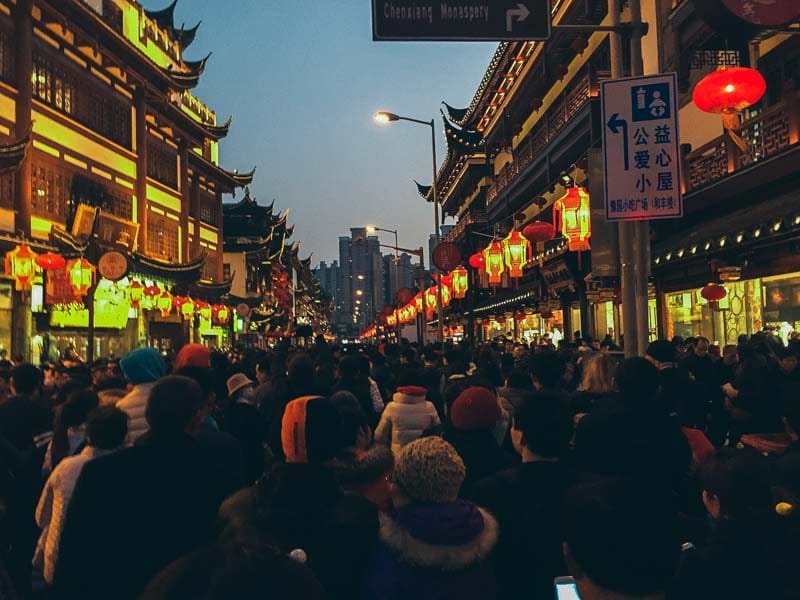 Yu Garden during the Chinese New Year.
Even though the rush-hour subway throws a lot of people, the Chinese are so organized and fast that there are no endless queues. And this also applies in tourist places.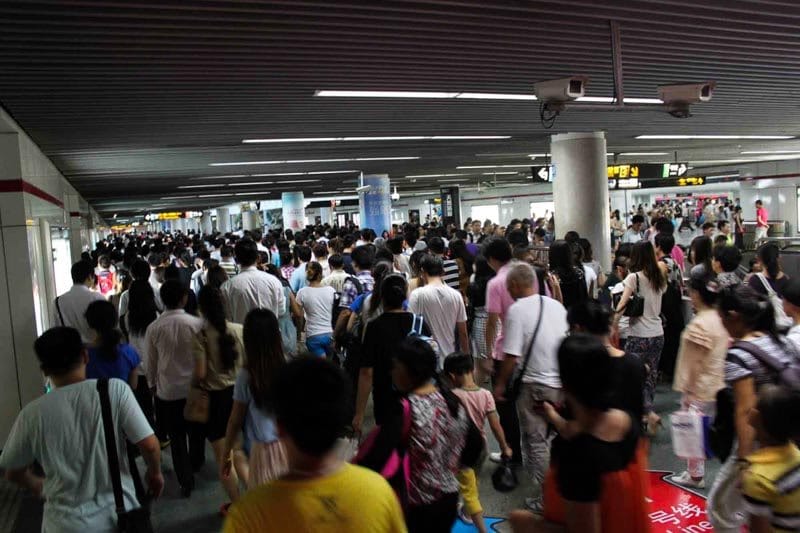 The People's Square station in the city centre is huge. It has 20 exits, and over 700,000 passengers would meet there on a daily basis. Crédit@Navjot Singh
In Shanghai I had the feeling that I was projected into the future. That's another dimension. So modern that when I came back to France, I felt like I was going back in time ! When I arrived I was looking for the past, it was this projection that pleased me ! There is only to see the towers of Pudong and their futuristic atmosphere.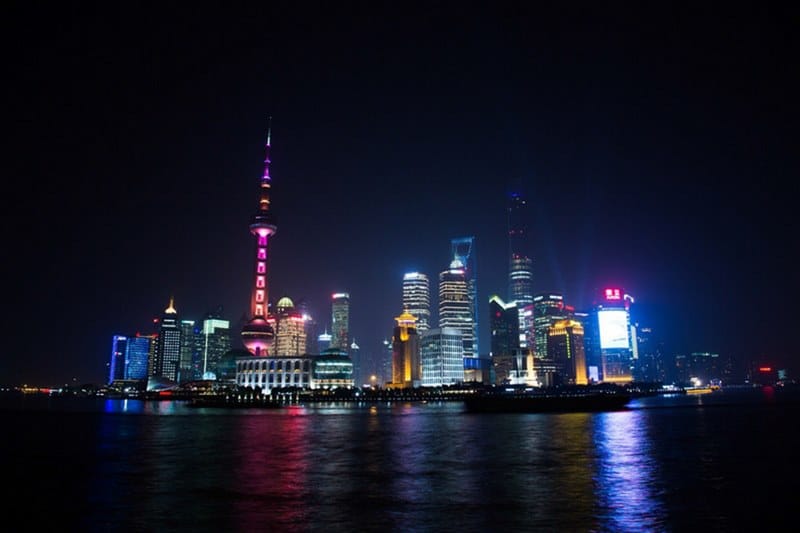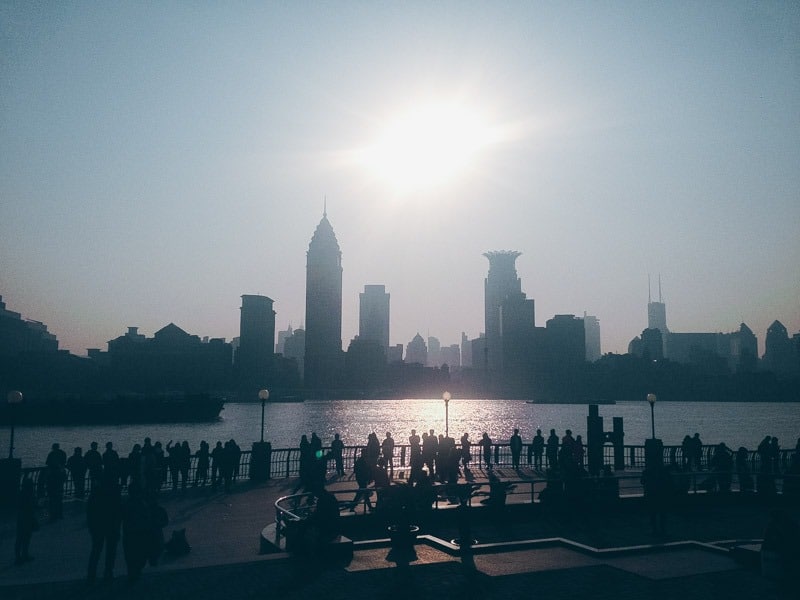 View of the Bund from Pudong.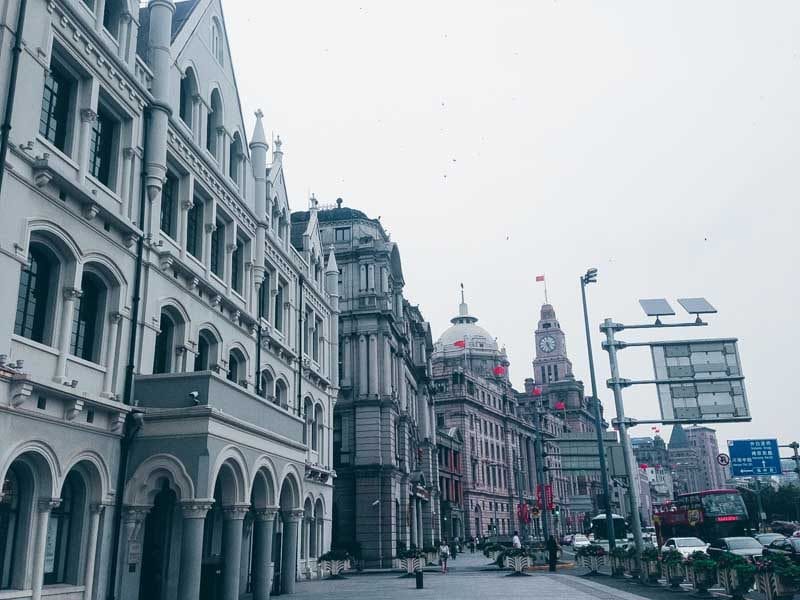 Then there was security. As a woman I thought I was free in Paris, but Shanghai made me understand that I wasn't. When you go out late in Shanghai, you don't look behind you. This is due to the increased police presence and the temperament of the Chinese : they are neither violent, nor aggressive, nor thieves. You don't enter an airport or a station without being body-searched, the porticoes are present at the entrance, in all the stations.
Shanghai is ranked as the 5th safest city after London, Tokyo, Paris and Moscow. The city has increased its number of detection devices in preparation for the 2010 World Expo.

AND WHAT DIDN'T YOU LIKE ?
The blue sky hardly exists. Pollution covers the city with a constant and heavy grey/white veil. And yet it's not the most polluted city in China. I tried to capture the sun as soon as it could break through.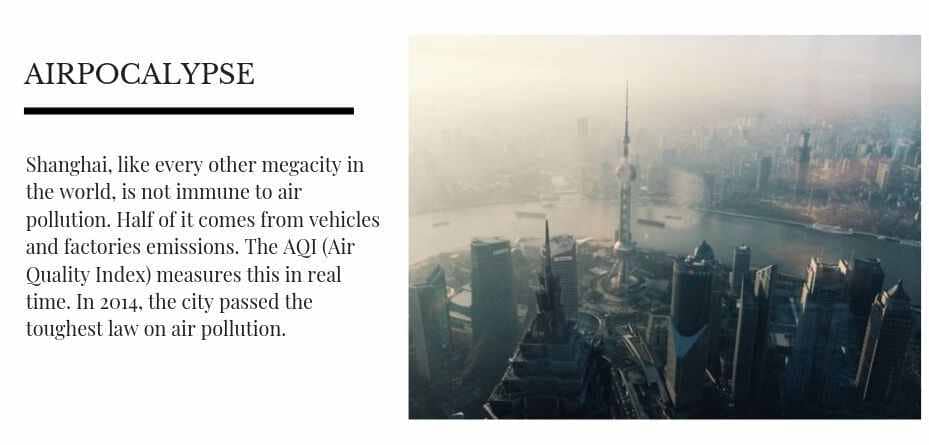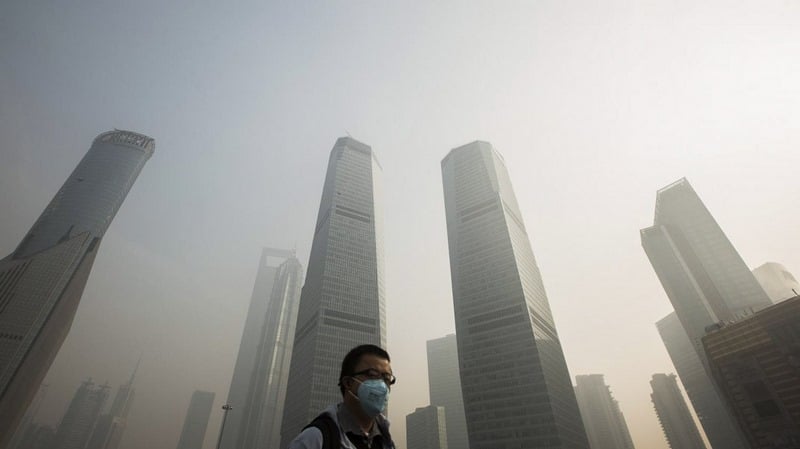 I was able to observe something in several Chinese regions that struck me : the Chinese don't seem to know – or want – to preserve their heritage, their monuments. The Maoist " clean slate " doctrine has destroyed many monuments and millennial homes. But even today, they are so far into the future that they continue to destroy to rebuild.
« From the Past Let's Clean Up" is a passage from the Communist International that led China to shamelessly destroy parts of its historical heritage (hutongs, walls) for the purpose of unbridled urbanization, and which still leads it today to practice a "qianmenisation", that is to say to destroy to rebuild to the old one, which gives at best to pale copies, at worst to species of parks with folkloric themes in the Disney sauce, full of shops. The neologism "qianmenisation" comes from the destruction of the Qianmen district in Pekin, before the J.O. of 2008. It was rebuilt in the fashion of a touristic-historical Disneyland.
Olivier Meys filmed the destruction of this area, and the reaction of the inhabitants, in his documentary « Dans les ruines ».
Unfortunately, all cities in China are affected.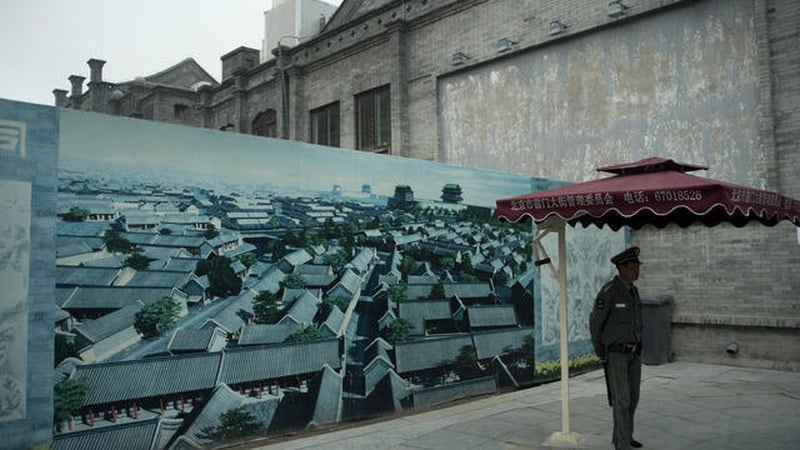 «

It's an ignorant, stupid, greedy practice.

 

Ignorant because they don't know the meaning of cultural heritage;

 

stupid, because they don't understand the crucial role of the ancient city for society;

 

greedy because corruption permeates every stage of reconstruction.




I don't want us to go back and wear long (traditional) dresses, for example, but everyone should have a minimum of respect.

 

I want the Chinese to understand, respect and protect their cultural heritage

 ".
He Shuzhong,
Founder of the Cultural Heritage Protection Center in Beijing, fights to preserve Chinese heritage.

ACCORDING TO YOU, WHAT ARE THE BIGGEST DIFFERENCES BETWEEN CHINESE AND FRENCH PEOPLE ?
There are many taboos in China : death, sex or politics. But if there is one that isn't, it's money. In this ultra-materialistic society, they love it, they say it and they show it. How much they earn, what they have spent. For example, on the Wechat news feeds the chicks show their bundles of notes shamelessly. Yet they're not show off, they invest but don't spend their money on everything (car, sape, etc.). It must be useful the future generation.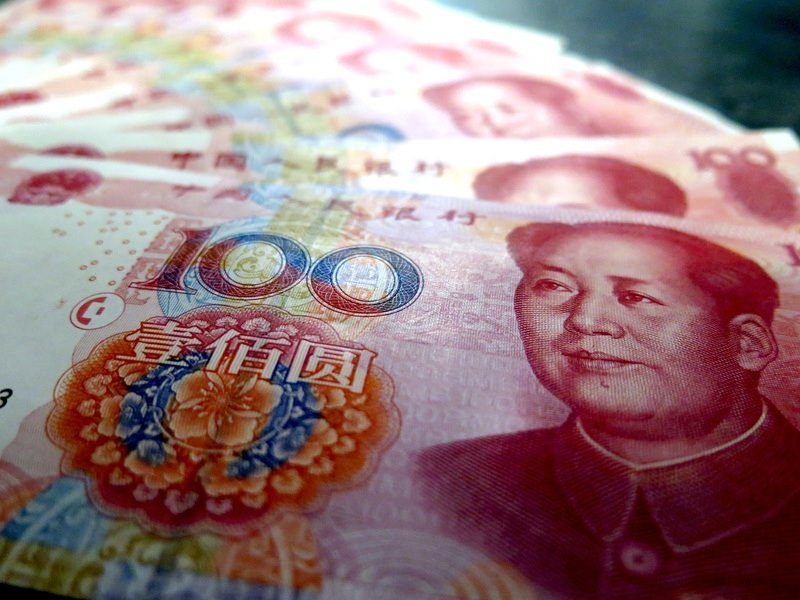 «

It's shameful to get rich when the country is badly governed;

it's shameful to remain poor when the country is well governed

. »
Confucius
At each celebration (birthday, wedding, etc.) the family keeps the accounts of the Hongbao – or red envelopes – to determine who gave how much. It's to this measure that people gauge the affection that we carry them. Their turn the guests will have to give more, to maintain the relationship. Giving less would be seen as an insult. I saw a Chinese film about this (whose name I don't remember, unfortunately) that made me laugh to death and that describes very well the link between money and relationships. A young man must marry in his city to get a return on his investments (via the red envelopes).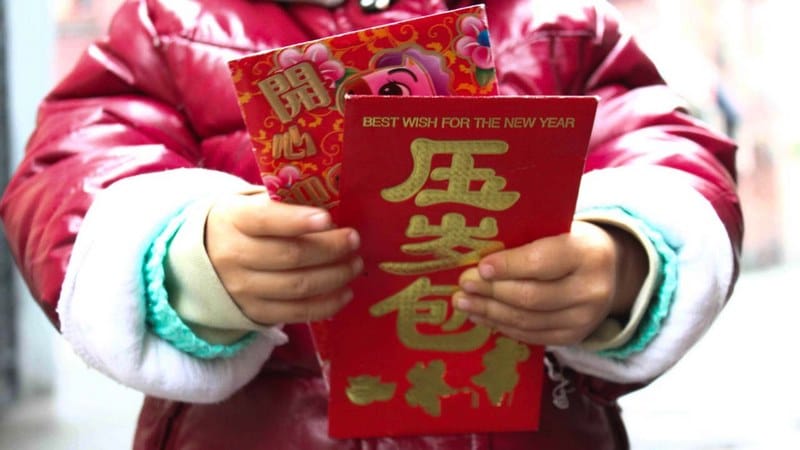 In China, it's not the intention that counts !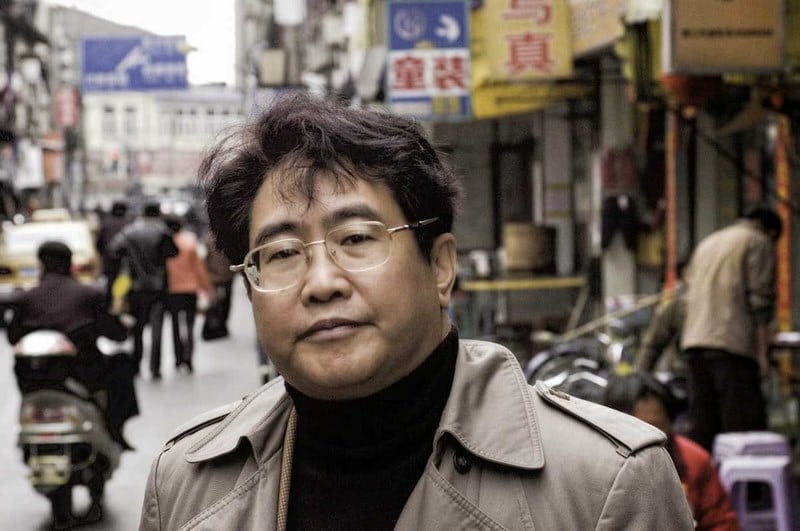 «

With the economic reform, the most practical wedding gift was cash.

Newlyweds could use it to cover wedding expenses.

Each guest, ten to twelve per table, was expected to offer a " red envelope " of 100 yuan in general.

 »

Qiu Xiaolong -  Years of Red Dust

 
And if I may say so, they take their money to the grave ! During the Tomb sweeping day (Qing ming), their Saints' day, families burn fake bills as an offering to the dead, so that they aren't destitute in the afterlife !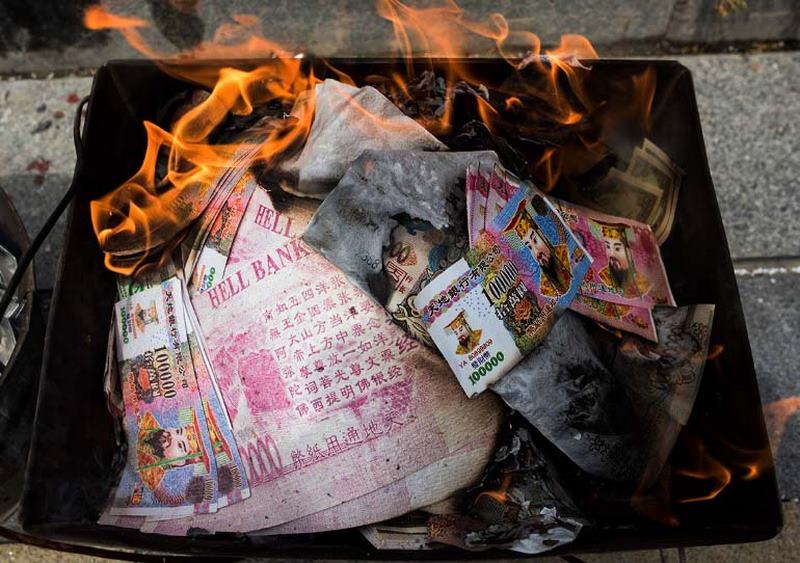 Invited by a Chinese friend, I attended this celebration in a village : an aunt had dreamed that her mother begged her to send her money because she was in trouble ! lool In fact, my Chinese friend's mother asked her daughter not to let her down and continue this tradition when she passed away.
Another difference if it comes to the notion of cleanliness in society. Chinese people like spitting, clearing their throats, picking their noses in public! Both women and men. It's a health issue. When a Frenchman stays sick for 10 days, the Chinese heals in 2/3 days because he gets rid of his germs, he evacuates. It's related to traditional medicine. And yet they won't understand that you blow your nose in public ! It's rude. I don't know why…
On the other hand the city is clean. Paris is dirtier. Cleanliness level, I would place Shanghai between Tokyo and Paris.
Then the Chinese don't speak, they shout. It's cultural. On the train it's a din that's can't be named. Some of my colleagues used helmets to work quietly. And there's no need to ask them to speak softly. We once imitated a Chinese colleague by speaking as loud as he did, and he bugged. He didn't understand what we were trying to show. We said, " This is how you speak ! " but that didn't bother him ! A long and peaceful journey by train or plane is impossible. They like decibels, noise.
I was warned that the notion of friendship was different, that everything was a question of network, of relationship. And it doesn't give right to error; if a friend doesn't agree to help another, the relationship will end there.

WHAT ABOUT ROMANTIC RELATIONSHIPS ?
The Chinese are ultra shy, they don't flirt. They don't even watch each other ! It's not in their culture. It's different.
I really liked the book China love, which talks about the complexity of romantic relationships in China. Sometimes funny, sometimes touching. Very interesting. I read it before I moved to China, and it was very realistic.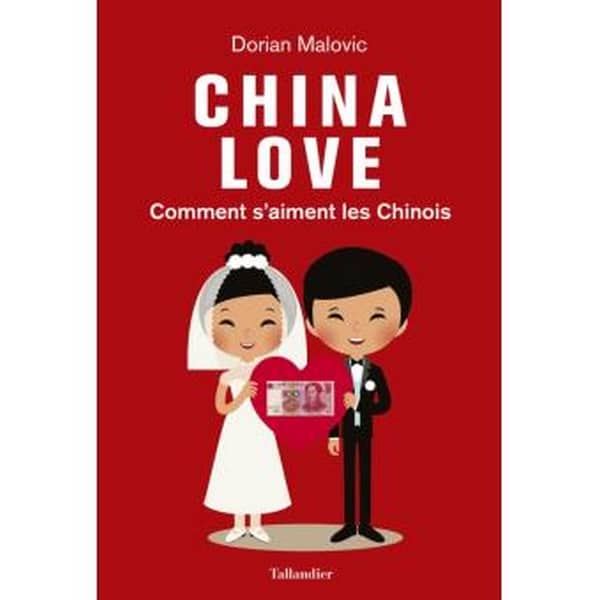 Family and social pressures are important. You have to get married early, at 23/25. The new generation of women marry later, but their autonomy is frightening, and they have trouble settling in. They are called the Sheng Nu, literally " the ones that remain " or " that we no longer want ". They are more than 27 years old, usually urban, with diplomas and are therefore financially responsible.
Men are not left behind. Guang gun is « bare branches », refers to single men who do not perpetuate their family tree. Men and women are even categorized according to their socio-economic level and competitiveness in the marriage market. Thus, "quality A men will find quality B women, quality B men will find quality C women, and quality C men will find quality D women". Worthy of an episode of Black Mirror...
After a survey in 2010, the National Federation of Women of China dared to publish in 2011 an article entitled " Women who remain don't deserve our sympathy » :
«

Pretty girls don't need much education to marry into a rich, powerful family.

 

But girls with a medium or ugly appearance will find it difficult " and " These girls hope to continue their studies to increase their competitiveness.

 

The tragedy is that they don't realize that as women age, they're worth less and less.

 

So by the time they get their master's or doctorate, they're already old - like tinted pearls

. »
Aberrant from our point of view. These women are experiencing an internal conflict between the ancestral vision of marriage of their culture – which isn't necessarily meant to be synonymous with happiness – and their desire for independence and self-realization.
If their child doesn't find a partner on their own, the parents will deal with it. This can be done through the hiring of female brides, or through the " marriage markets " in People's park (Shanghai). Every weekend, from 12 to 3pm, buses unload villagers who have come to put their single child on an umbrella or shopping cart.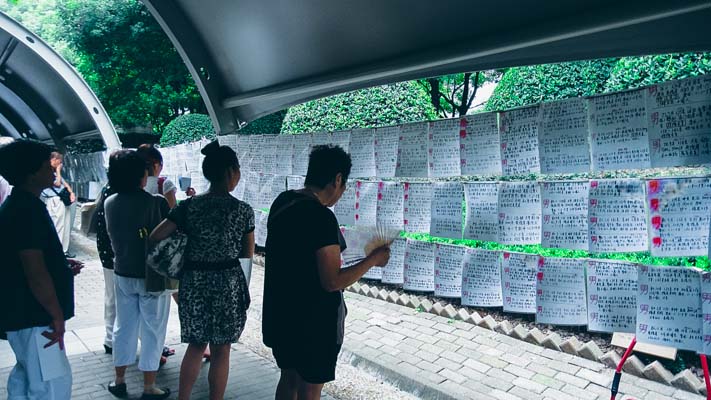 Essential information on the form : last and first name, age, annual salary and any real estate, possession of a car, which are strongly advised ! A man won't marry until he's the owner, and a stable income is the basis of a marriage.
Parents meet, exchange numbers. The children, absent from this little merry-go-round, do not necessarily appreciate this procedure, but the respect and obedience they bear to their parents are so strong that they do with it.
Moreover, the wedding ceremony is so expensive that a disapproval of the parents on a couple often leads to their breakup.
WHICH POSITION HAVE THE ELDERS ?
There is respect. The family structure is very tight. A couple works for their children but also for their parents and in-laws. Children must be there to support their parents, even if they are self-employed. There is a retreat, but they will work as long as they can. They like to do it. The idea of a French-style vacation seems exaggerated to them.
The one-child policy is beautiful and well finished. From now on, children must be made, ideally more than three. The state subsidizes. Grandparents are very involved in the education of their grandchildren. No need for a nanny because, if needed, grandparents are able to leave their village and move to the city to take care of small children. They sacrifice their daily lives willingly, until the children grow up. Paternal and maternal grandparents organize to pick up their grandchildren from school. It's sweet to see a grandpa take his sleeping grandson on a moped sitting behind him.
This devotion avoids many family conflicts. One of my Chinese colleagues saw only advantages... Brothers? Sisters? Hmmmm, no thanks ! She prefers to have her parents just for her, and above all, the only child avoids parents wondering which of their children will look after them in their old age. So the child has that responsibility embedded in him.

WHAT ARE YOUR FAVORITE SITES IN SHANGHAI ?
It's the city of contemporary art. It's not necessarily my favourite, but I was brought there by force. I missed the Parisian cultural diversity.
There are a lot of private museums. Not all of them are at the same level, some of them are clearly bogus.
My first crush isn't in the Lonely Planet.. It's located on the 37th floor of the Shanghai Tower in Pudong : Guanfu. A private collector exhibits magnificent works, which left me speechless. The objects (porcelain, ceramics, gilded objects, furniture) are highlighted by very beautiful installations. Besides, it's not crowdy at all.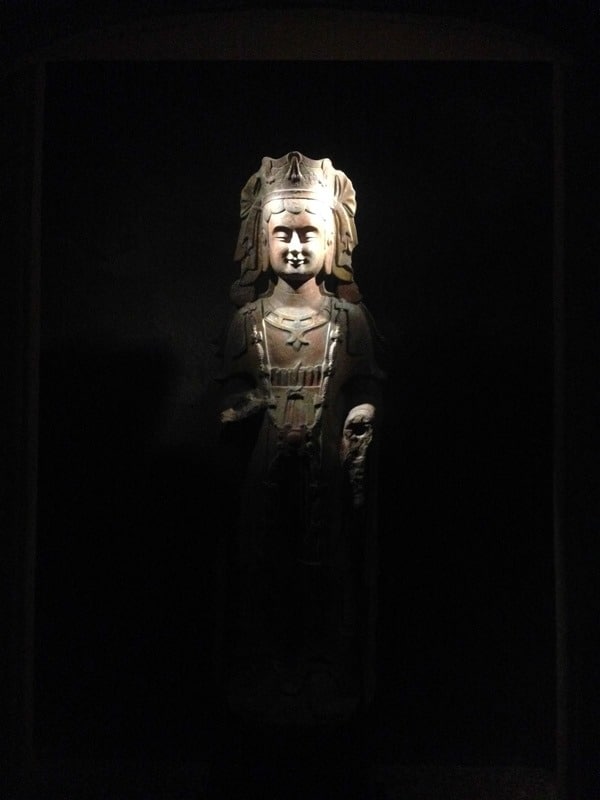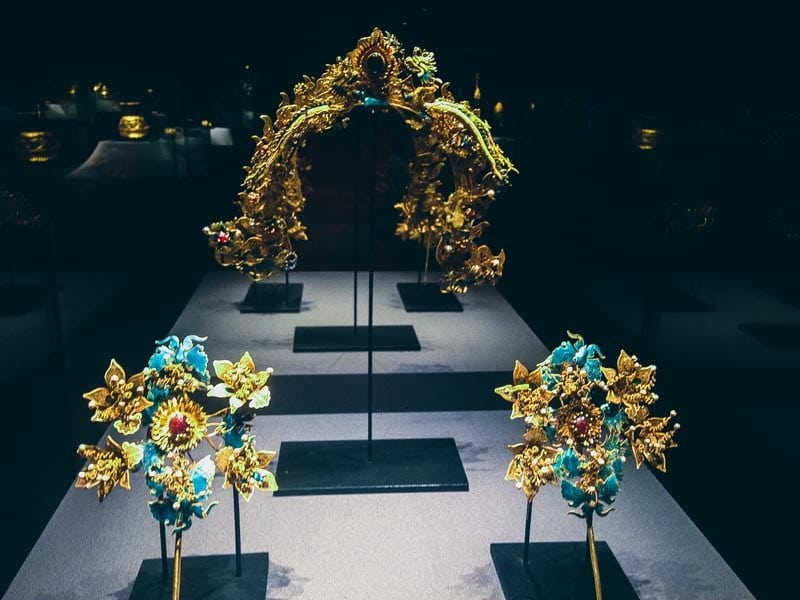 In the same vein, I also recommend visiting the Aurora Museum. Also located in Pudong, it exhibits pottery, porcelain, Buddhist statues, and jade objects.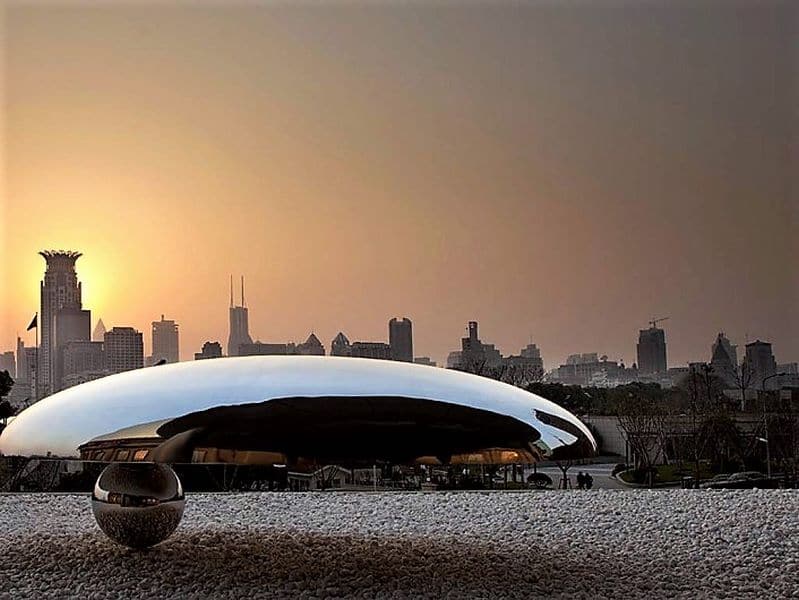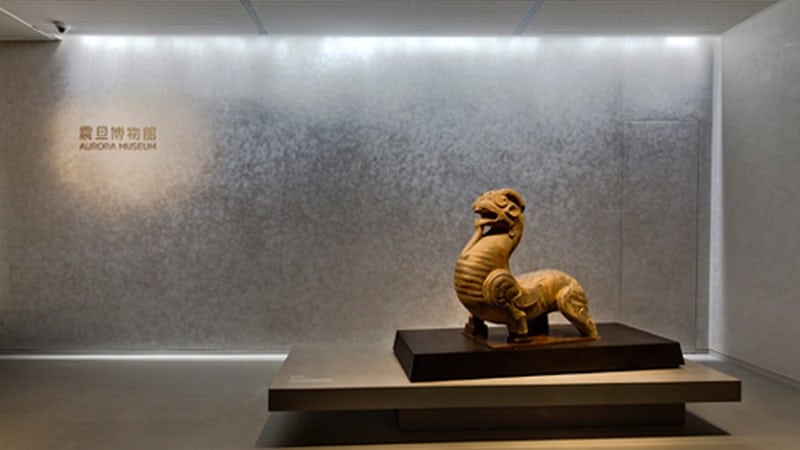 Also to do : the Shanghai Urban Planning Exhibition Hall, which foreshadows what Shanghai will be tomorrow. I was very impressed.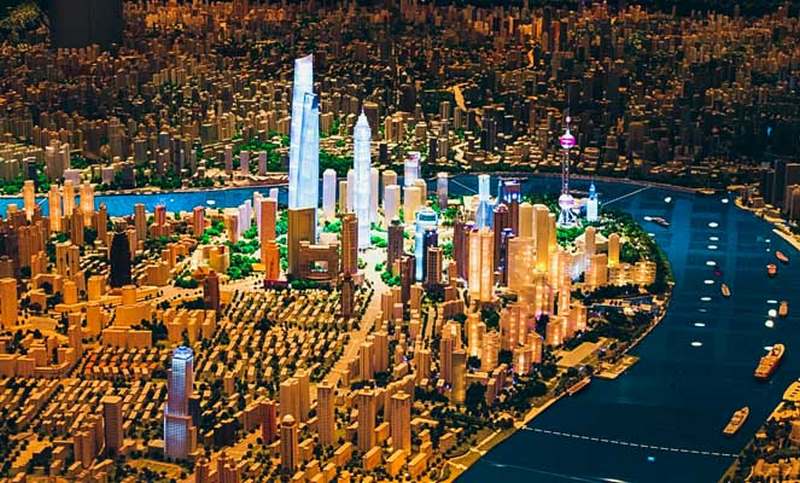 For history lovers : The Shanghai Propaganda Art center alias Propaganda Museum : It's strange because it's hard to find, as if it were hidden, secret, and not at all in a beautiful place (in a typical building, in the basement, and next to public toilets!). Hard to get more confidential… When you discover the period posters of Mao Tse-tung that overlook the crowds, the oceans, the peoples of the world, you better understand the propaganda of Chinese communism.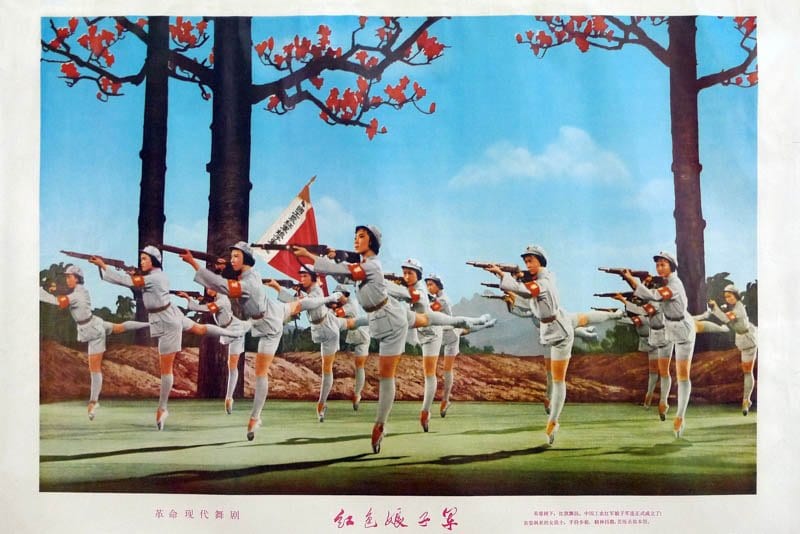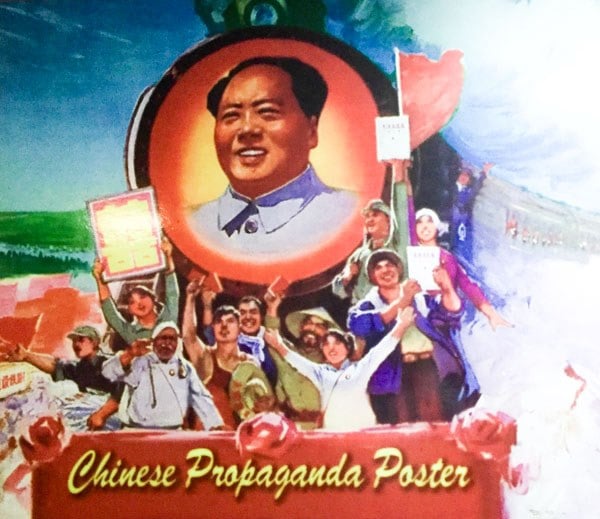 The French district (or Concession) is unavoidable. It's necessary to get lost, not to follow the touristic itinerary, the guides. It's vast, you don't feel the crowd, it's super nice to live and walk. Some streets lined with trees transpose you into a forest : you don't see the sky. In spring it's beautiful. You find everything there : restaurants, bakeries (with bread sometimes better than in Paris !). There are old houses of poets, writers, politicians, sometimes visitable for free or at a symbolic price. Wu Kang Street, among others, is home to many beautiful barracks.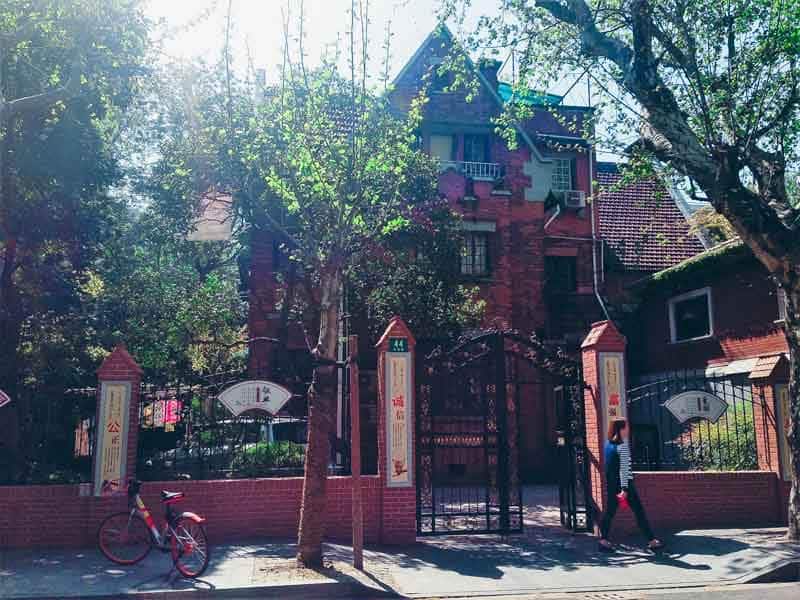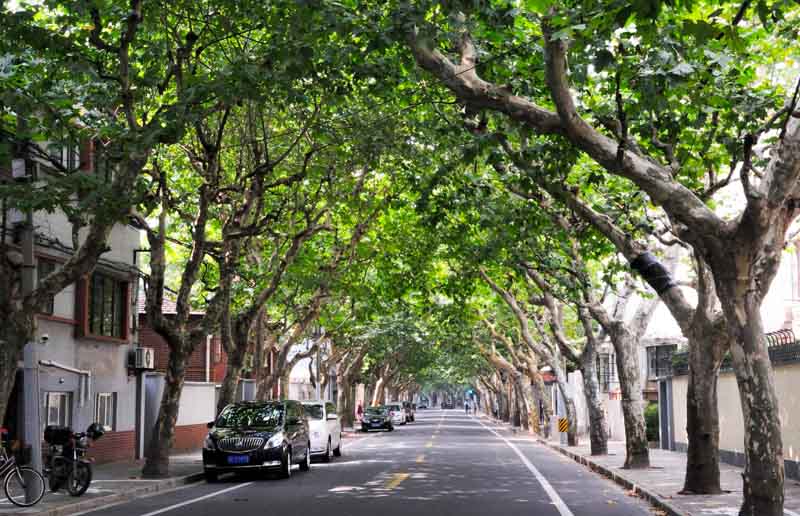 Plane trees, small streets and large avenues, contribute to the particular charm of the place.

AND ELSEWHERE IN CHINA ?
The Yunnan, without hesitation. It's one of the most beautiful regions in China, not only because of its landscapes, but also because of its ethnic communities and its gastronomy. Especially after Shanghai, it's a breath of fresh air. In the beginning I wanted to discover the north and its glaciers, mountains, lakes, and Shangri La, but in the end my choice went to the south because I didn't want to make any impasse on ethnic diversity, communities and authentic villages, and the sun. I don't regret ! It's a The region has the same size as France so the climate is very varied. Its capital Kunming is called the " City of Eternal Spring ". In October, in the Xishuangbanna, it's super hot, the climate is tropical. But on the rice fields, it is much cooler. The north, however, is cold and dry.
It's very broad. I was there for 10 days, but it would take a month to see everything. Especially since the transport network isn't very developed in some parts of the region.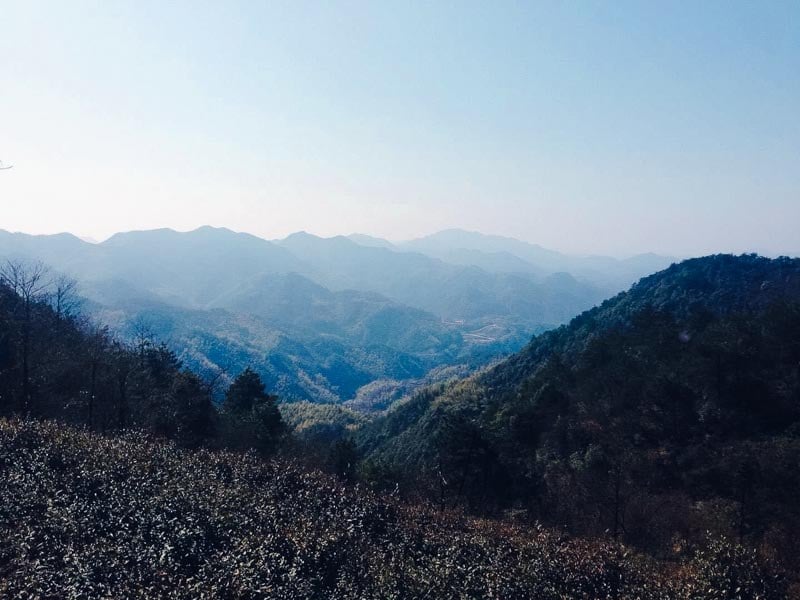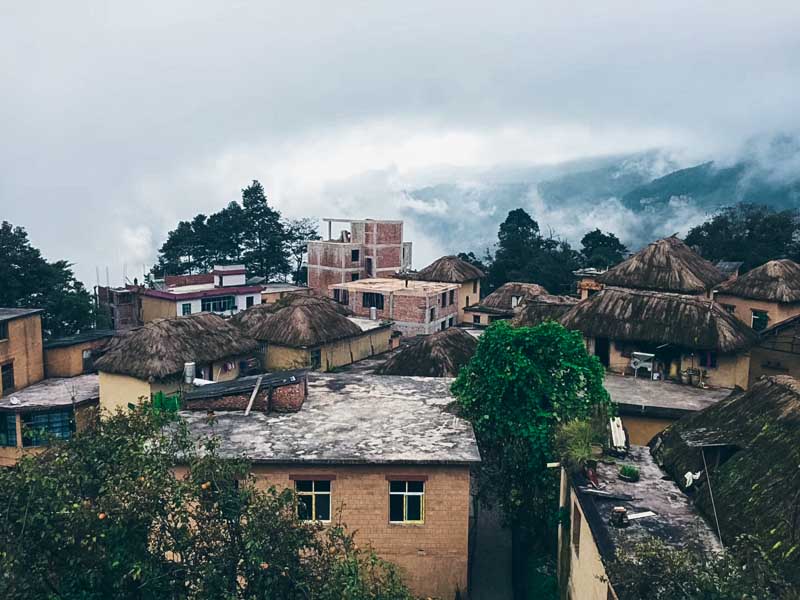 The region is very similar to Southeast Asia. Its border countries are Burma, Laos, and Vietnam.
There are rice fields that are more easily accessible from Shanghai, and just as exceptional, but I wanted these. It's really something. Especially the Yuangyan rice fields: a real gem. Since they are not easily accessible (located in the mountains at 1500/2000 metres, it takes 8 hours to reach them from Jinghong, the " capital " of Xishuangbanna, or from Kunming), there are few tourists. 
As if perched in the clouds, they reveal their gigantism when the mist rises. They've been carved by the Hani people for centuries. They only harvest rice once a year (which is 10 months).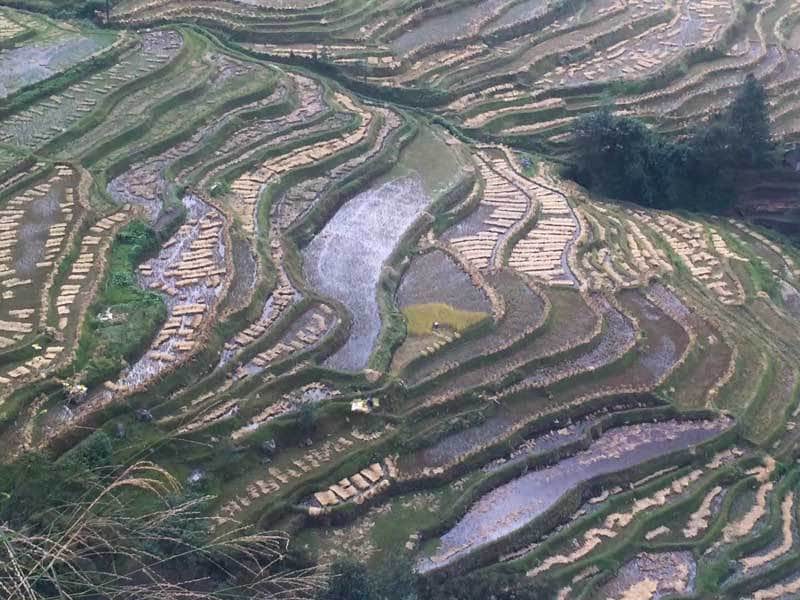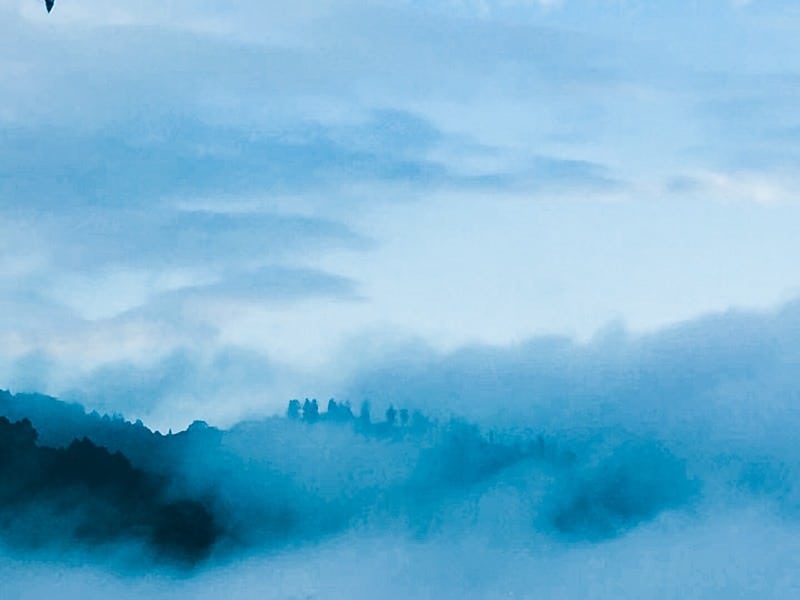 It can be done in half a day (from 6am to 3pm), but because of the fog, it's better to allow at least 3 days to be sure to see them well. Drivers know the right points of view and will lead you to the slightest lightening. I had the chance to have a providential meeting: a Chinese couple negotiated everything for me, which proved extremely useful because the population does not speak English. Besides, it cost me less.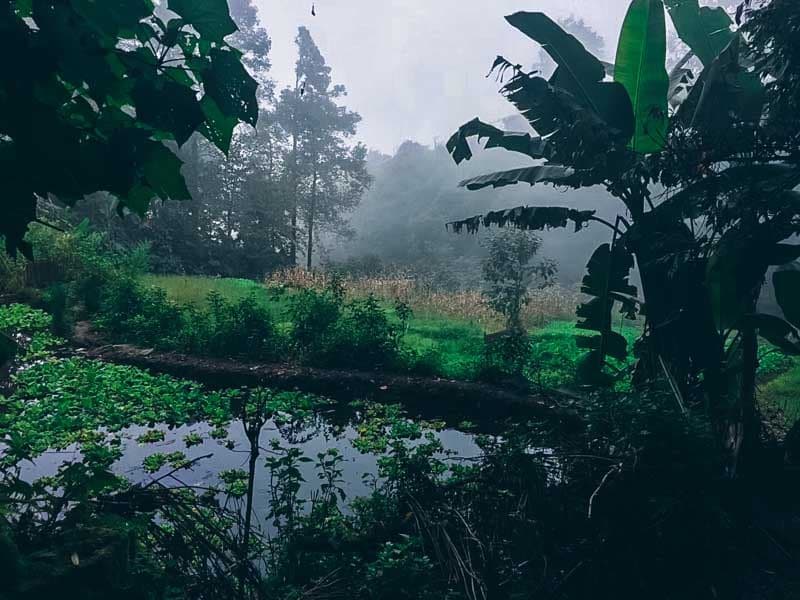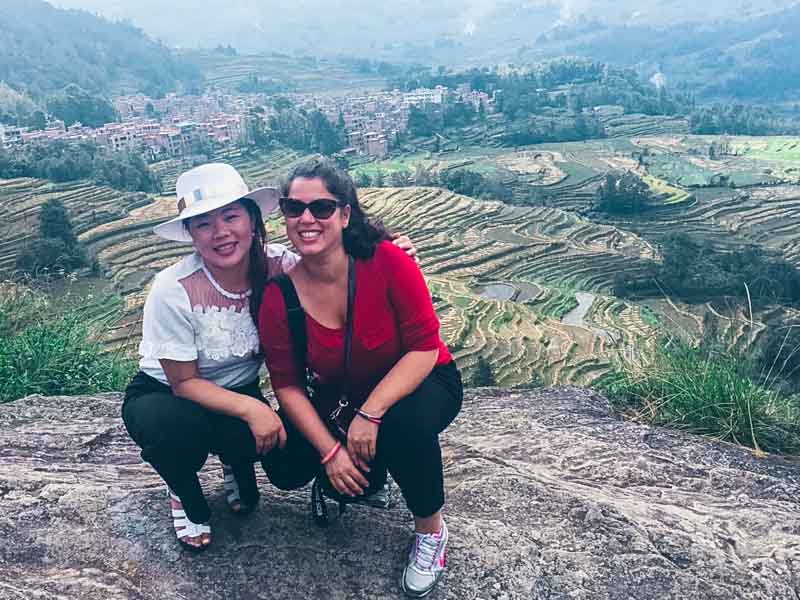 The best time to see them is from December to March, and especially in January, when they are waterlogged and reflect the clouds and the sun. But in October, during the harvest, it was already beautiful.
I went there alone, but I would advise against it because the transportation system is not very developed. Booking an organized trip will certainly be more expensive but allows a serious time saving : I lost 2 precious days because of the bus schedules (departure at noon arrival at 8pm). From Shanghai, agencies organize this type of stay, in guesthouse in particular. They are often the best rated by travellers in Yunnan, and the only ones to offer a home away from the cities. Mine was in the village of Pugalao, where the Hani ethnic group lives.The best way to see the communities is through the markets. They're in a different village every day of the week.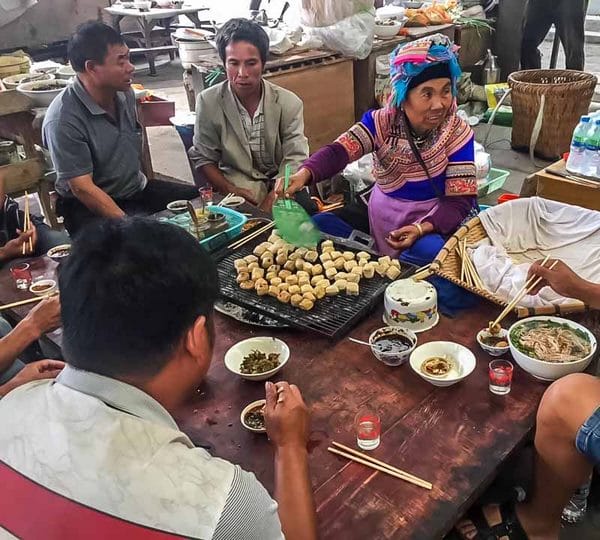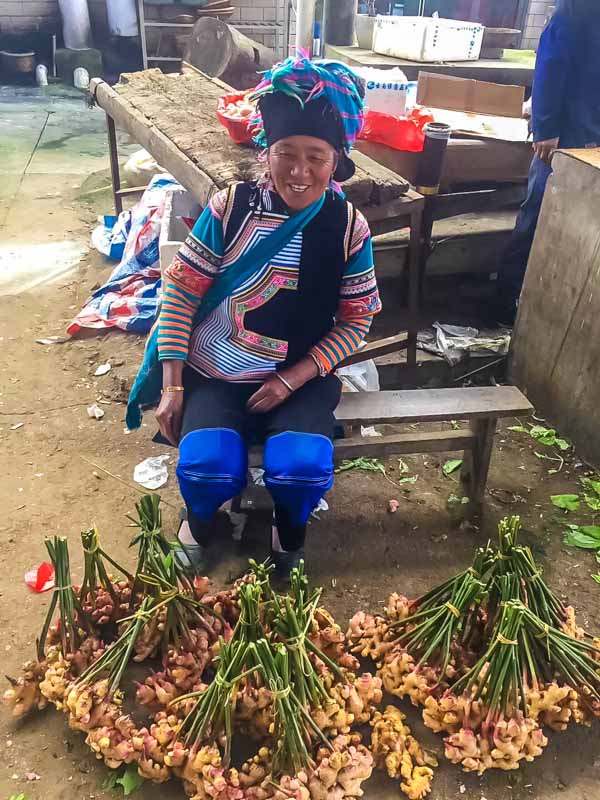 The village of Xinjie has one of these weekly markets with many colors. We can see there women of various ethnicities wearing traditional dresses.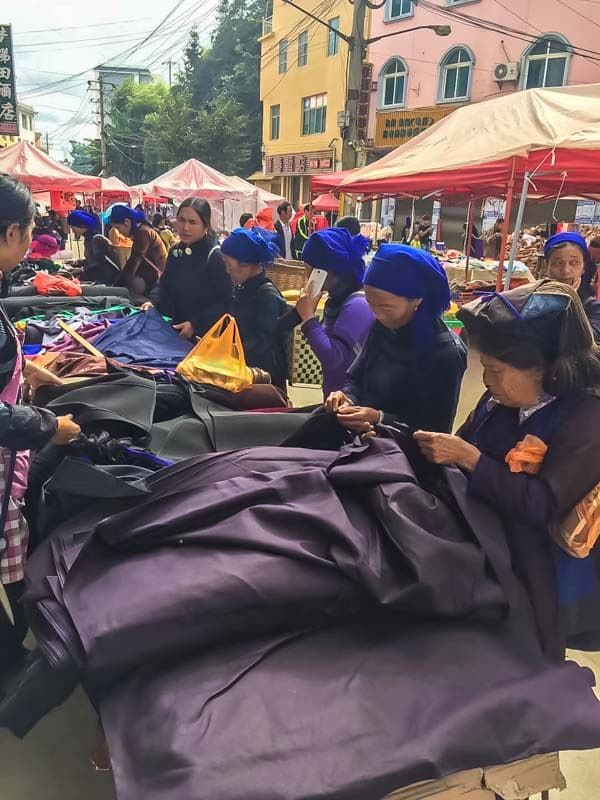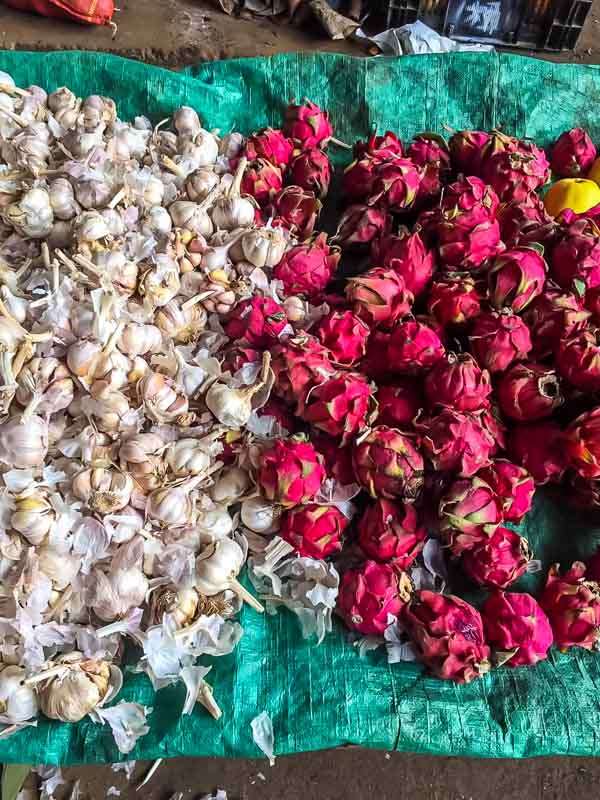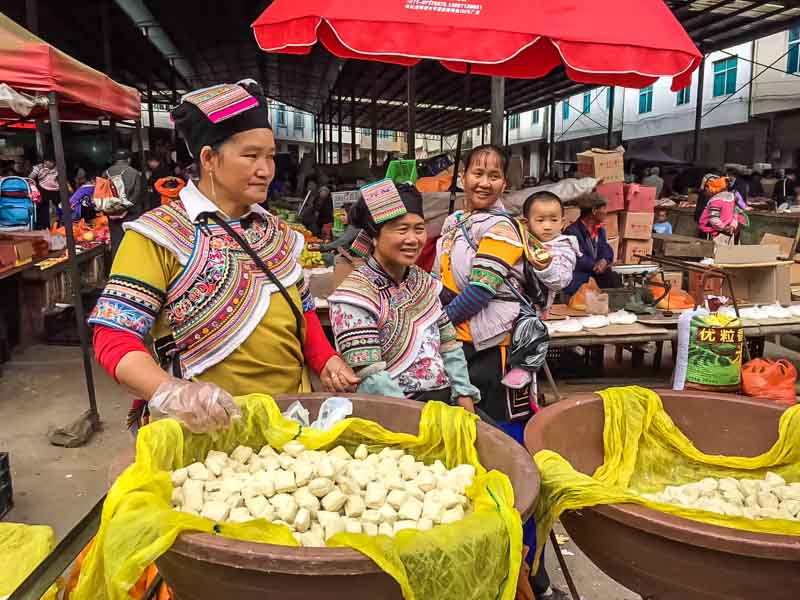 The traditional homes in the heart of the rice fields are a real paradise for the eye. Added to this beauty is the discovery of cultures and a way of life.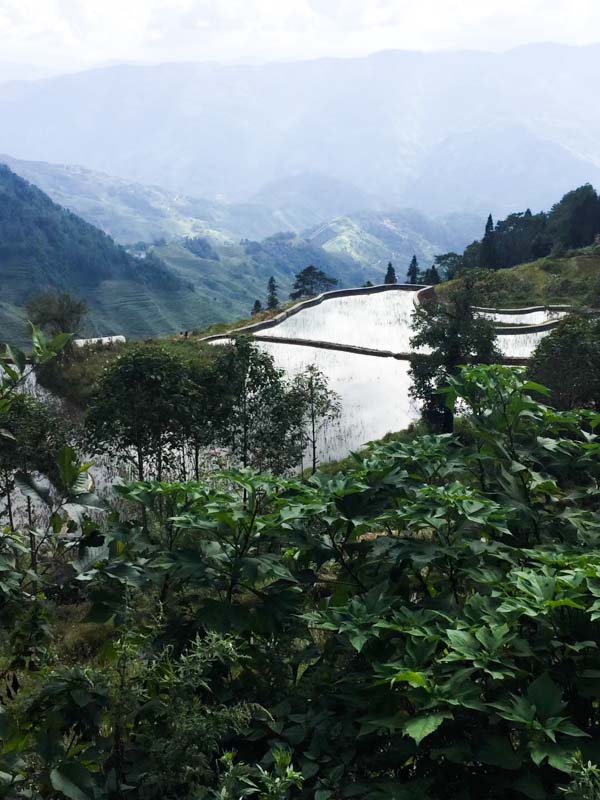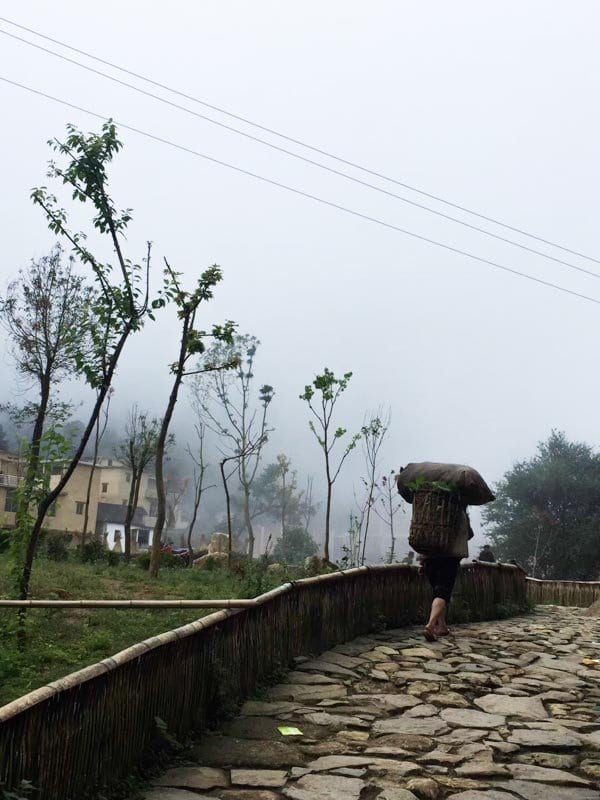 I went through tea plantations (including the famous Pu'er) sometimes without realizing it. They offer tastings where you learn a lot about the place of tea in China.
I started with Xishuangbanna, a region south of Yunnan. The multitude of Buddhist temples and the density of the forest give off an atmosphere worthy of a South East Asian country. Here is the Menglun Botanical Tropical Garden, the largest in China: 900 hectares !
But unfortunately, in this part of Yunnan, the villages are controlled by the state, so the authenticity takes a hit, the tourist is oriented, you have to pay to enter (up to 22€ for the village yet without interest of Jinuo). Showcase villages, nothing to see, no interest…
I've been to Beijing for several weekends. It's only a two-hour flight from Shanghai. The tourist crowd is concentrating on the main avenues, whereas it is necessary to go out of its major arteries to discover the urban wealth of the city : the Hutong, which are my absolute favorite. This network of houses in old Beijing is a real enchantment. Their architecture dates from the 13th century. A real labyrinth of which we cannot imagine what hides behind the facades of houses with grey tiles. I rented a bike and walked the streets, but walking is the best way to get into the open courtyards...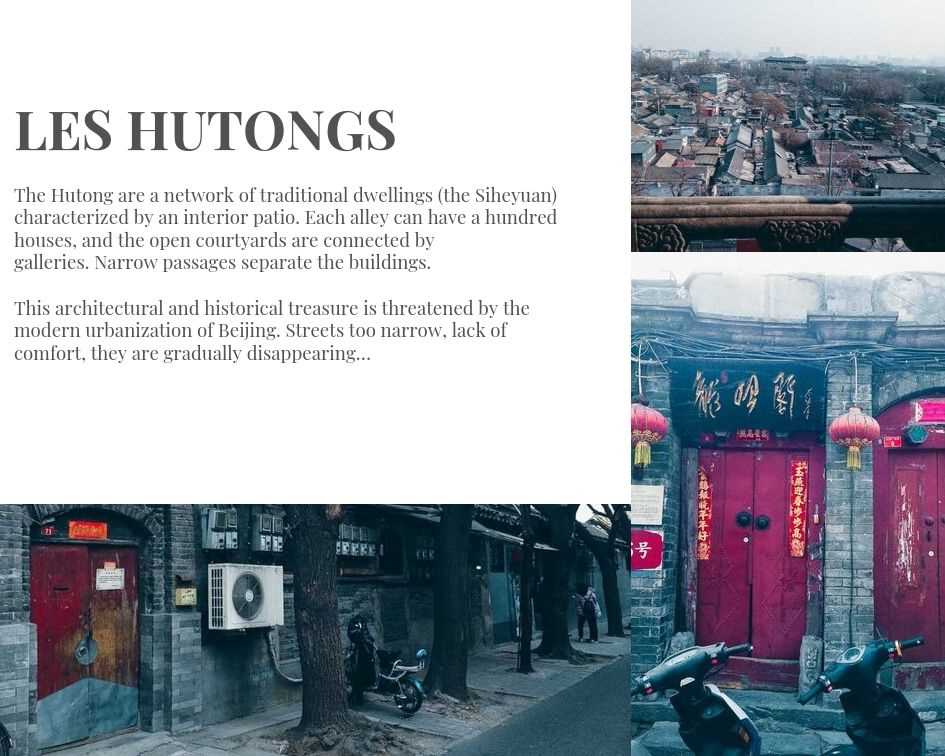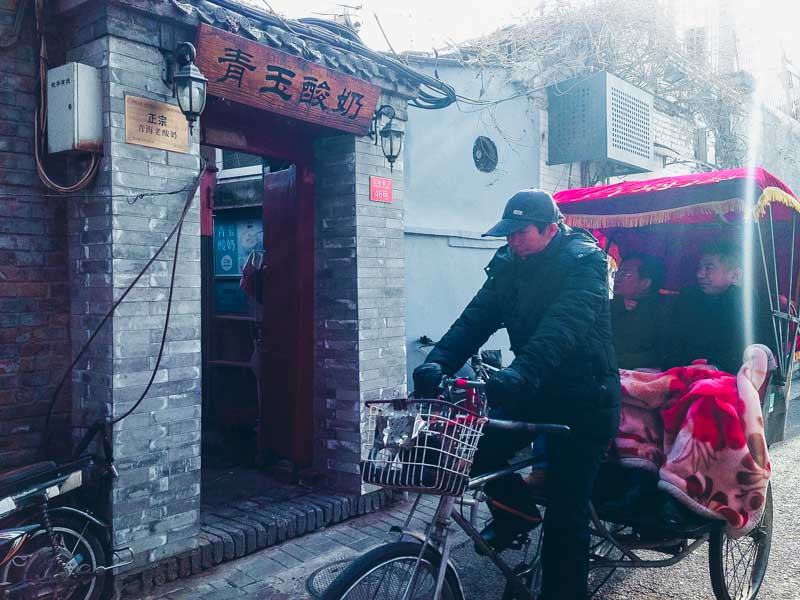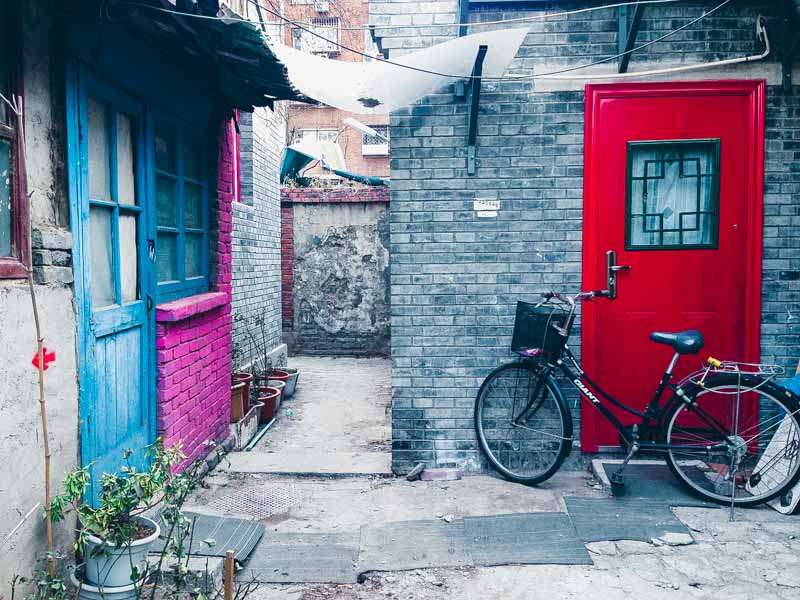 My favorite is Wu Daoying : a renovated Hutong while retaining its basic architecture. It is surrounded by beautiful fashion shops, art shops, coffee shops. Very charmful.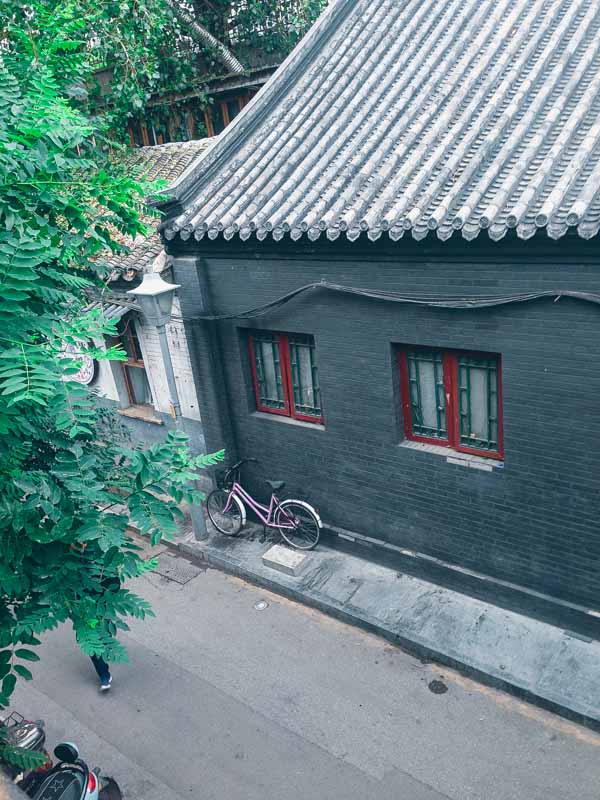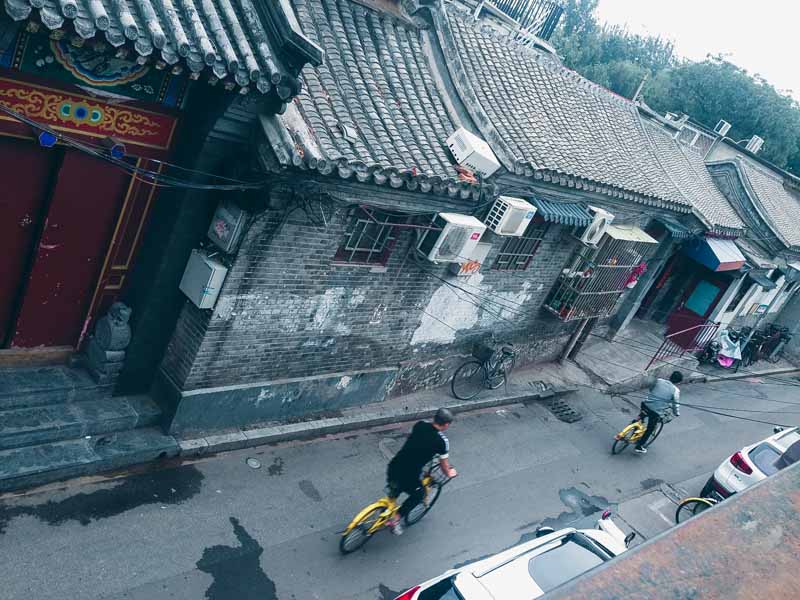 Apart from this one, I systematically chose my guesthouse in a traditional Hutong, to find the authentic neighbourhood atmosphere...
My second favorite is the Temple of Heaven. Its name is misleading because it is in fact a complex (273 ha) of several temples with round roofs, which make it a unique place in China. These vibrant pagoda roofs of shades of blue, red, and gilding are simply splendid. Unlike many monuments in China, it has never been modified.

Built in the first half of the 15th century under the Ming Dynasty, and originally called " Monument of Heaven and Earth ", it symbolizes the relationship between the sky (round) and the earth (square) according to Chinese beliefs. The emperors, called the " Sons of Heaven ", prayed there for good crops.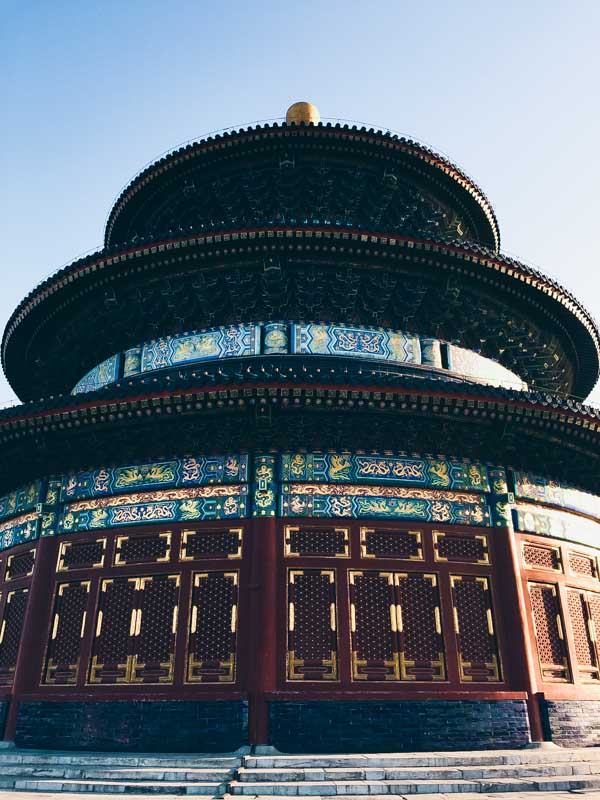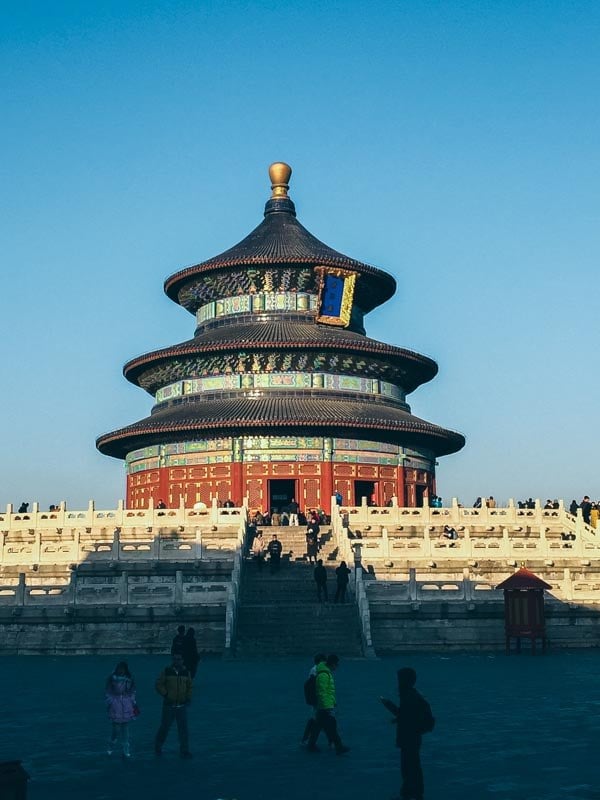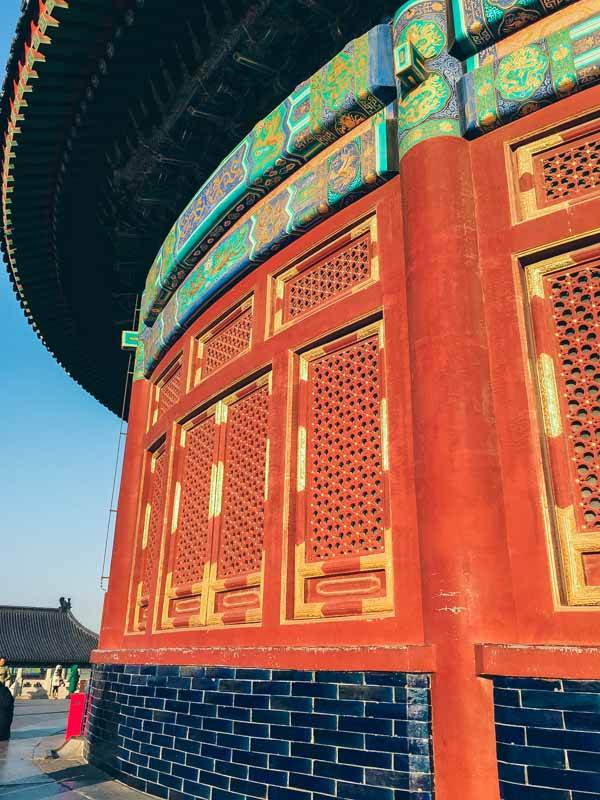 It's impossible not to talk about the Forbidden City. Unfortunately, if the site is impressive from the outside, you can't expect to find much inside. It's as if Versailles were stripped of its furniture and objects.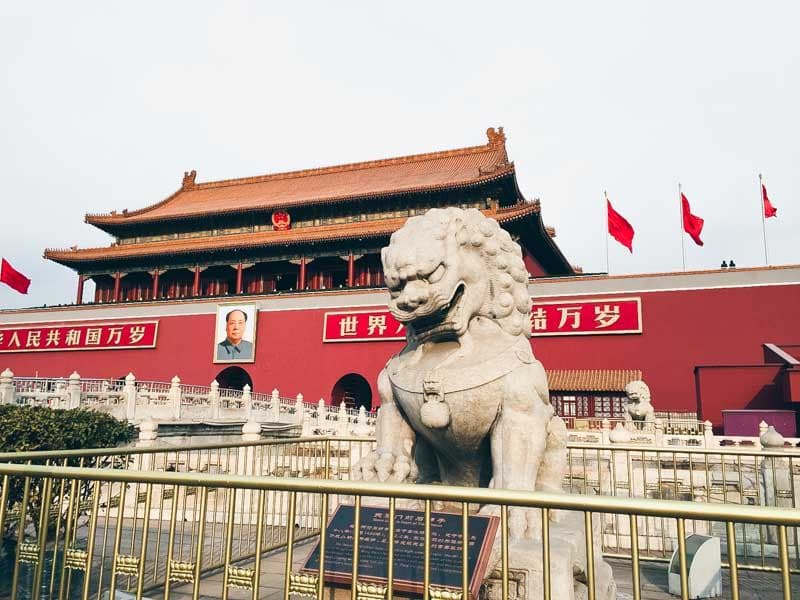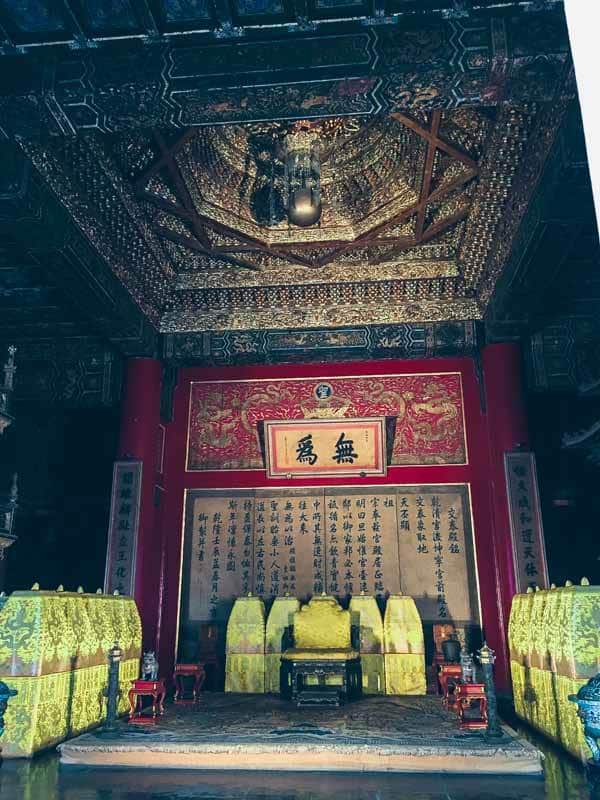 It's essential to visit it with a Chinese guide, in order to discover its history, legends, anecdotes, architectural details and symbols... The indications of the Backpacker and other paper guides are not sufficient.
Coal Hill (the only one in the city) gives a splendid view of the Forbidden City. That's where I really understood it.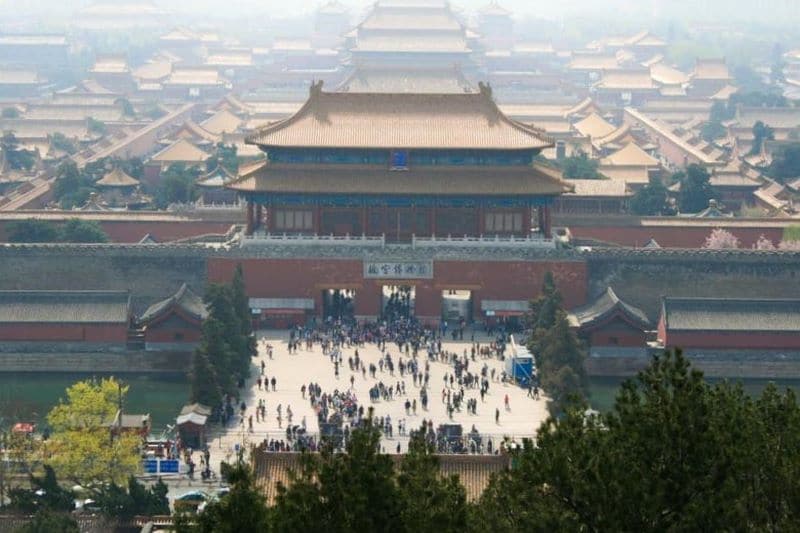 I enjoyed the 798 Art district (798 yìshù qū), a contemporary art area located in a former military complex. You can get lost in it for a whole day, around exhibitions, artists' workshops, craft shops. An artistic microcosm not to be missed.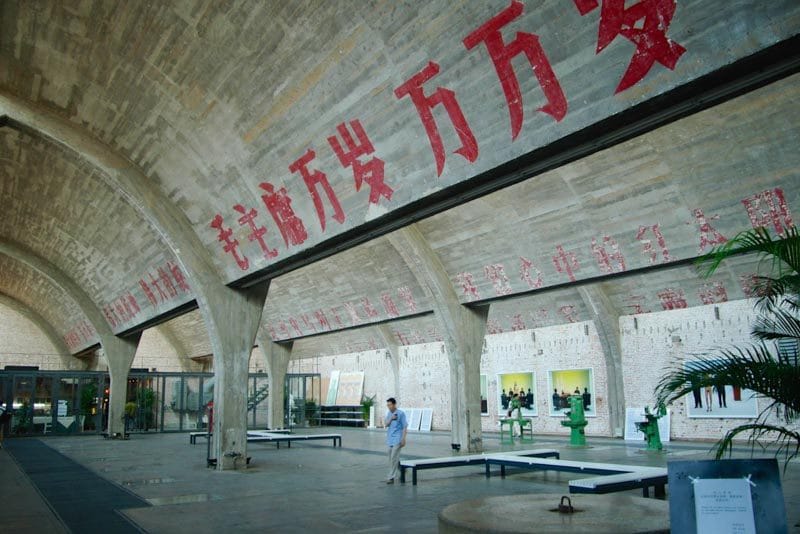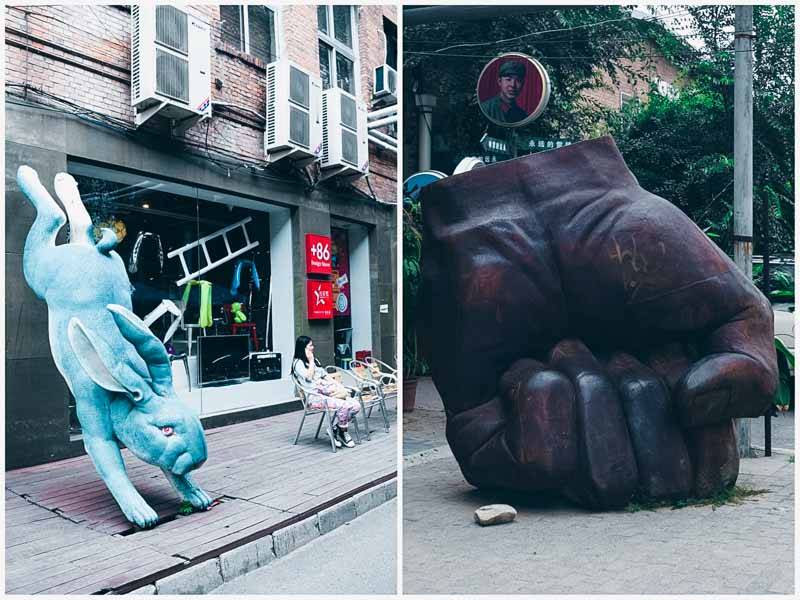 The Great Wall : I loved it, I didn't expect it at all. I advise to choose the section of Gubeikou (once descended from the cable car, start the walk on the left towards the west) to discover parts of the original wall, not restored. It's a breath of fresh air.
It takes an average of 1h30 for a round trip. Spring remains the best season, for the panorama on the green mountains. After summer, the landscape is drier but still impressive.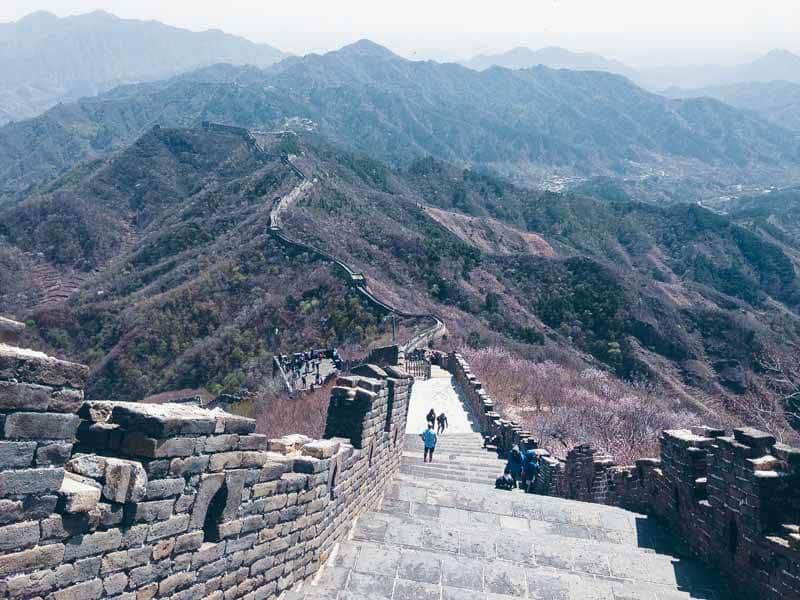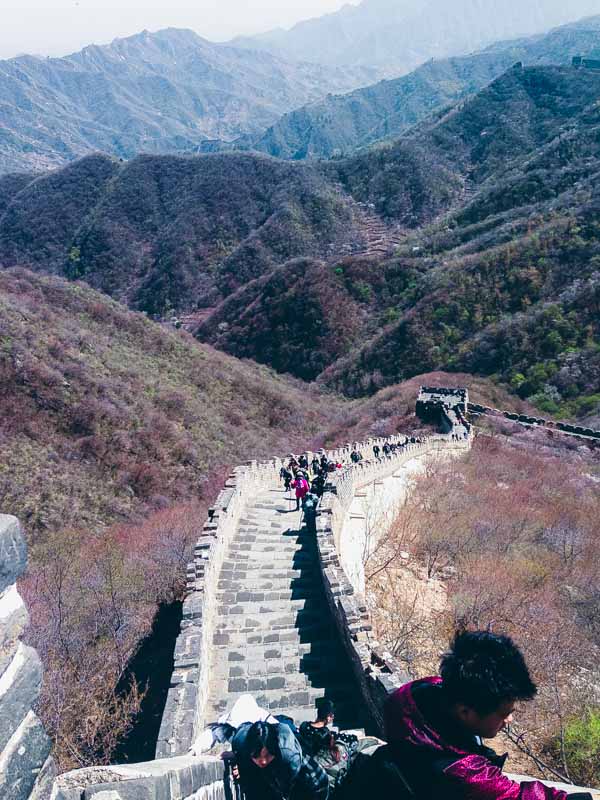 I also visited Xi'an, which is less than 2 hours by plane from Shanghai.

Founded more than 3,100 years ago, Xi'an is one of the oldest cities in the world and has one of the largest Muslim communities in China. But the city is best known for the mausoleum of Emperor Qin Zhi Huangdi (the first emperor of China) accompanied in his " sleep " by an army of 6,000 earthenware warriors and horses, in full size.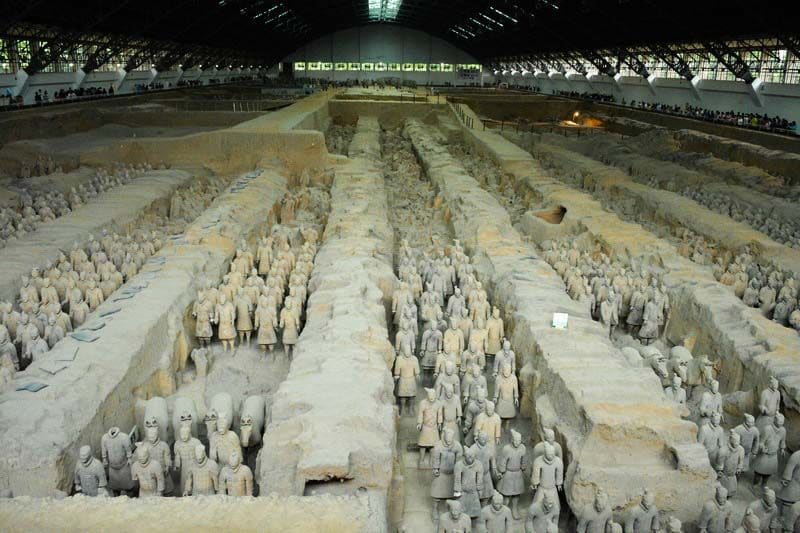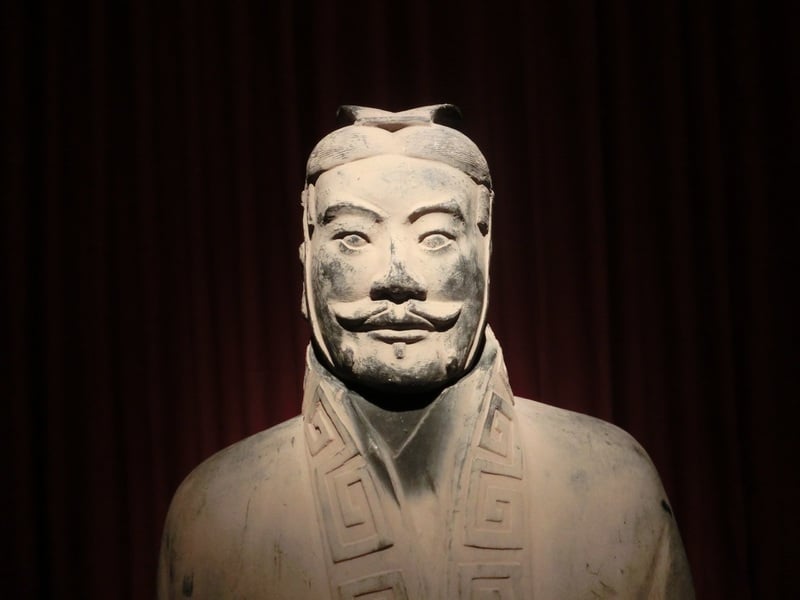 Each warrior has a different face.
Many people are surprised at how the army is – or isn't – being developed, and I am the first. There is a rumor that it was built under Mao Zedong, reinforced by the fact that the Chinese do not allow any foreign scientist to enter the site to perform a carbon dating.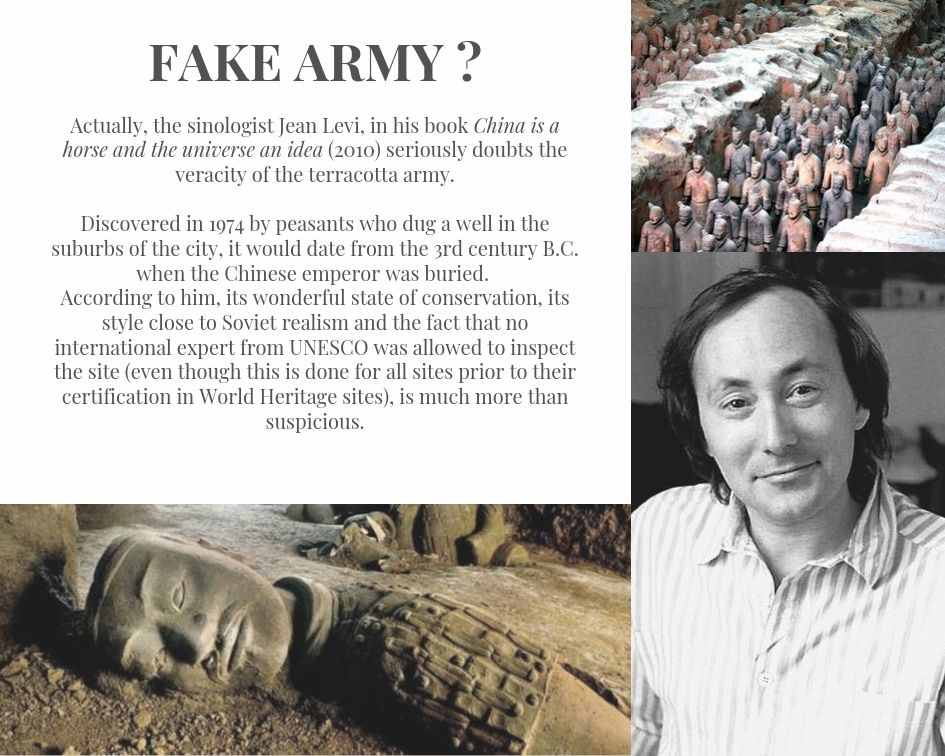 The film The Mummy : Tomb of the dragon emperor uses the myth of this army to situate his scenario.

I went there for the army, while finally my real favorite was the city ramparts. 14 km surround and overlook the city. I rented a bike to go around it: it was awesome. At 12 meters above the city, the prospect is amazing! You can make the complete tour of the wall in 2 hours of time, and at the finish you don't necessarily want to go down:) There is a calm, a serenity that denotes completely the heart of the city.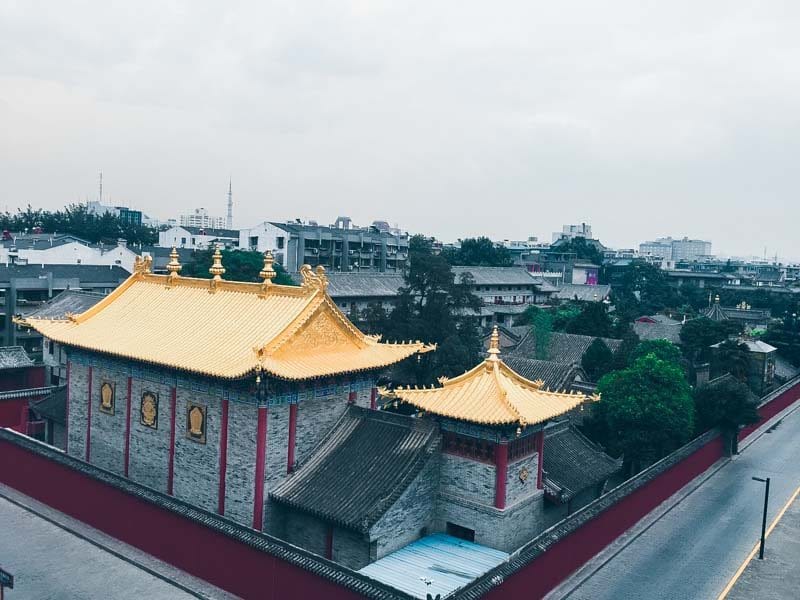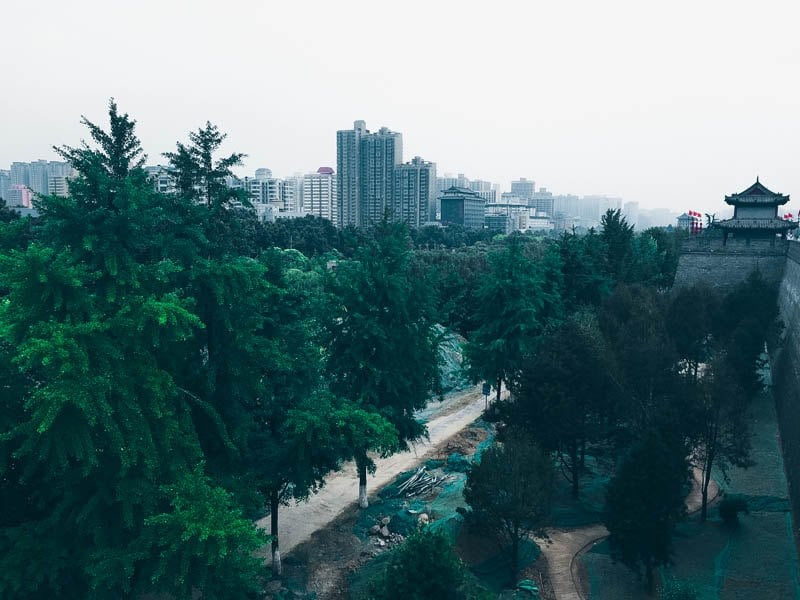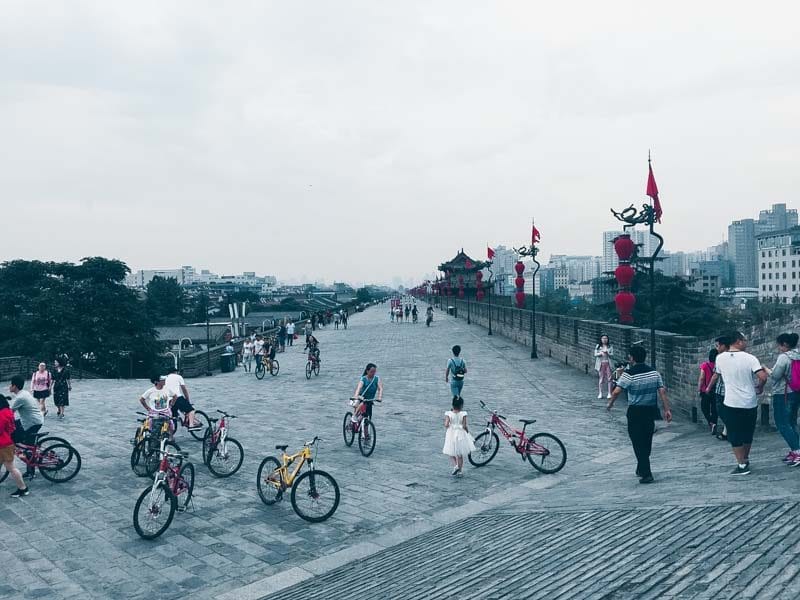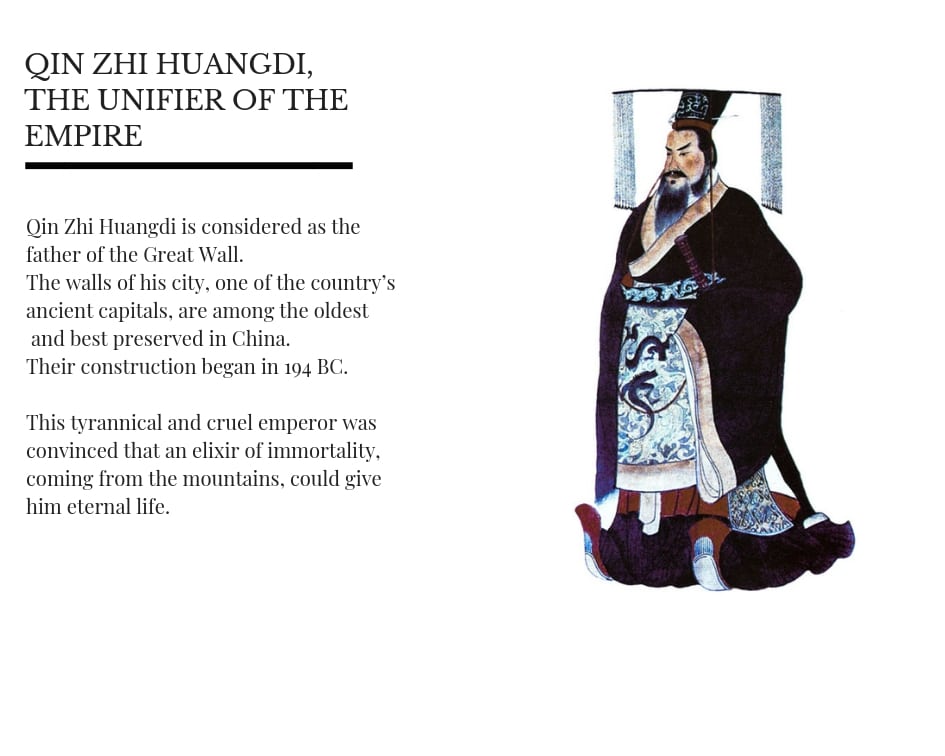 The old Muslim quarter of Xi'an is also worth discovering, with its bazaar, its great mosque, unique with its mixture of Muslim art and Chinese architecture. The whole gives a perspective of infinity while the place is not so big. The mosque is located in the heart of the historic center of the city, at the intersection of alleys, which undoubtedly reminds the medinas of the countries of the Maghreb, with their bazaars and shops where one finds bric-Objects of no interest but also of greater value.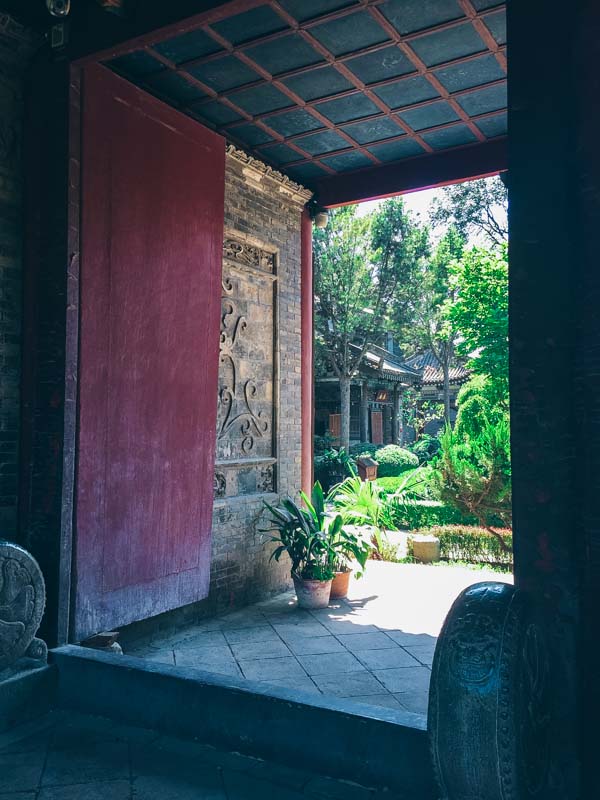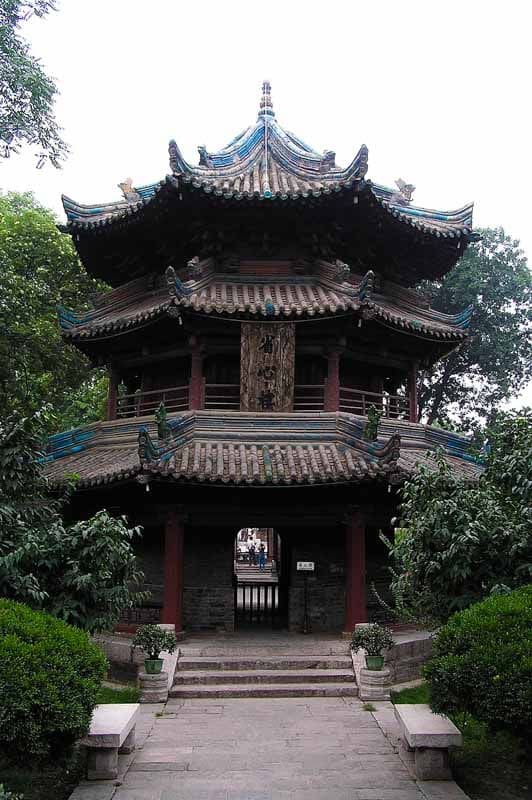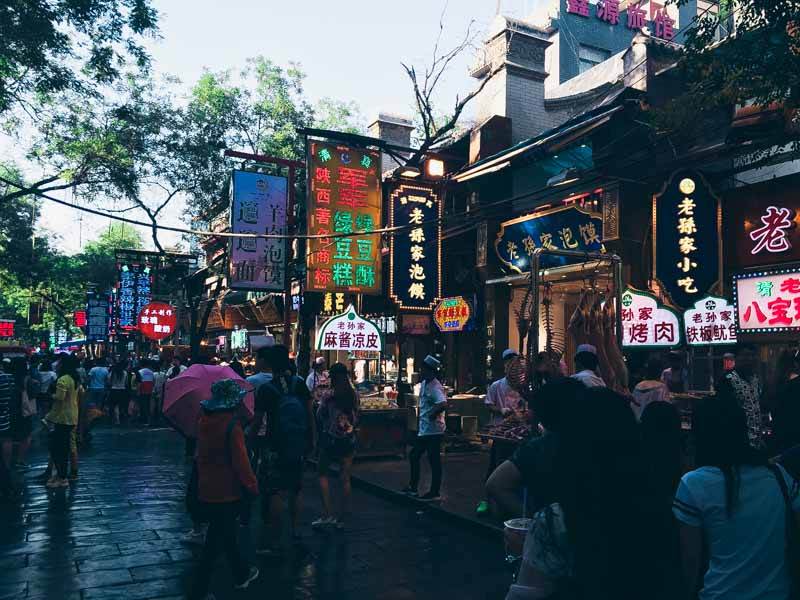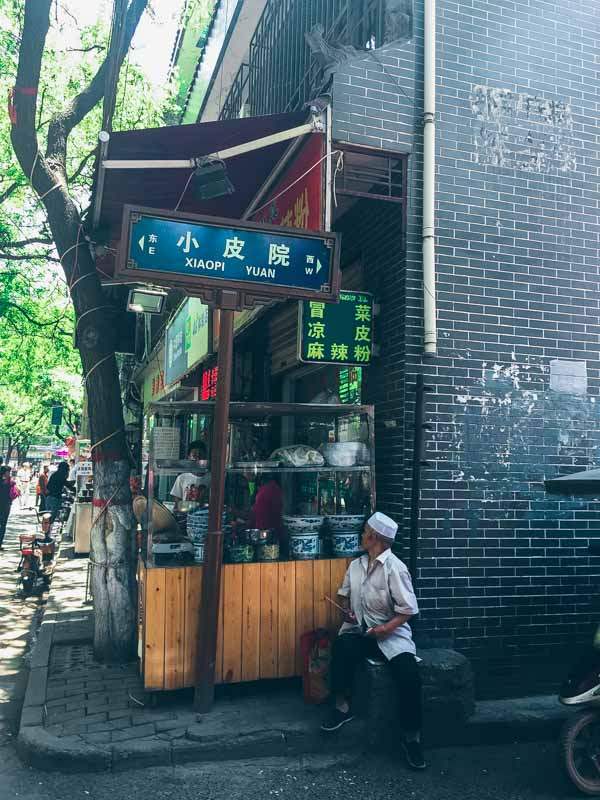 In the old town of Xi'an.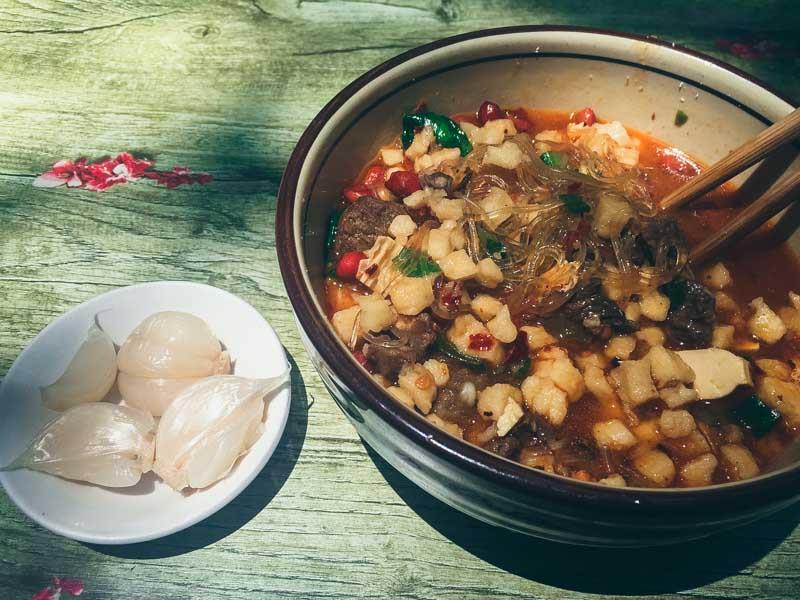 Culinary specialties are to die for.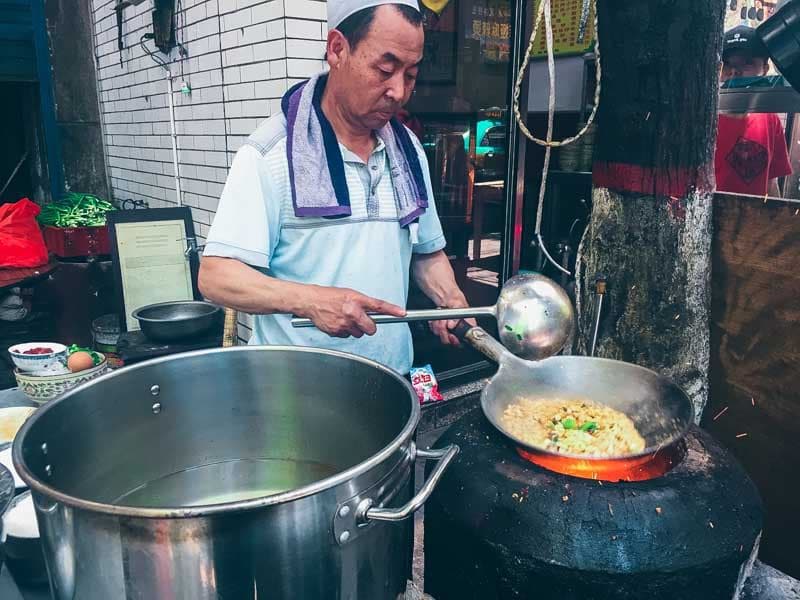 I also visited the Venice of China : Suzhou, in the east of the country (accessible in less than 1h30 of train from Shanghai). Day and night, the city has something magical, poetic, with its old riverside buildings, its Unesco Heritage gardens, and a very pretty pagoda, a little off-centre from the city centre, but very easily accessible. We eat on the street, we take a boat ride, we listen to traditional music in a tea room.
With its canals, its half-moon bridges reflected in the water and its gardens, this city is a pure enchantment.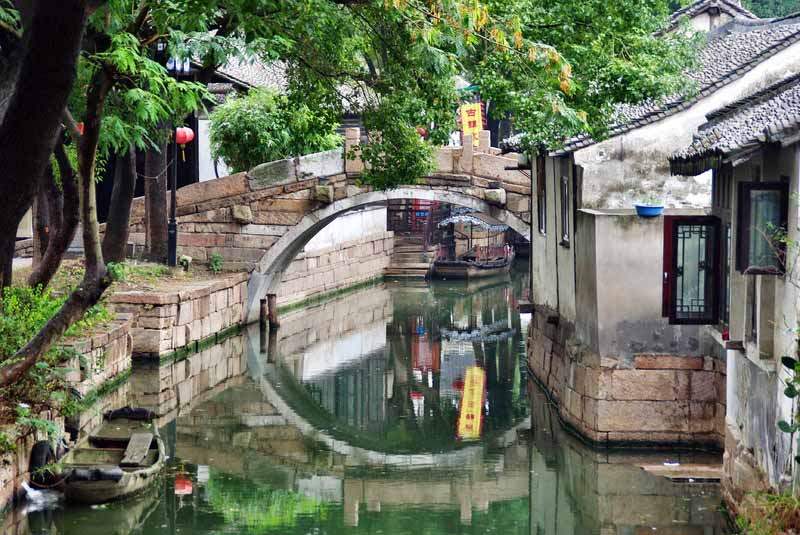 « In heaven there is paradise, on earth there is Suzhou and Hangzhou »
Chaoying, 13th century Chinese poet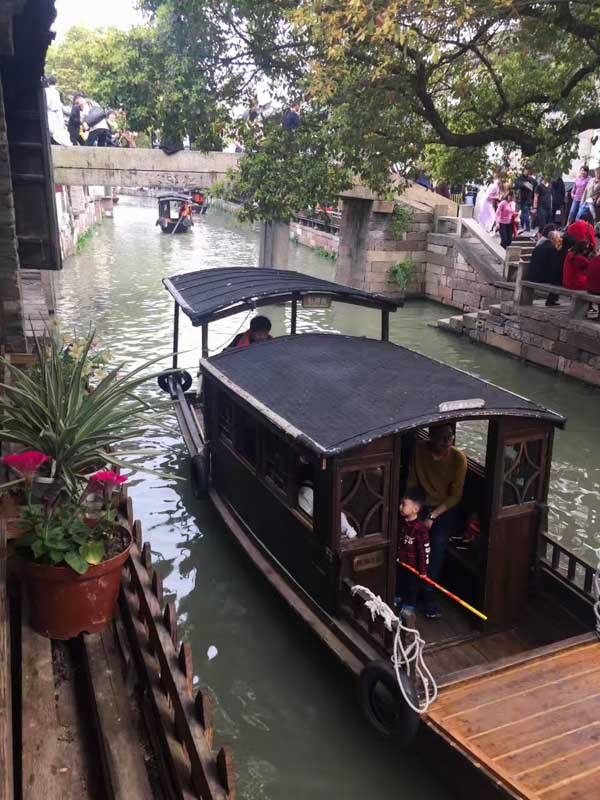 At sunset, the glow of its lanterns gives it a completely different atmosphere.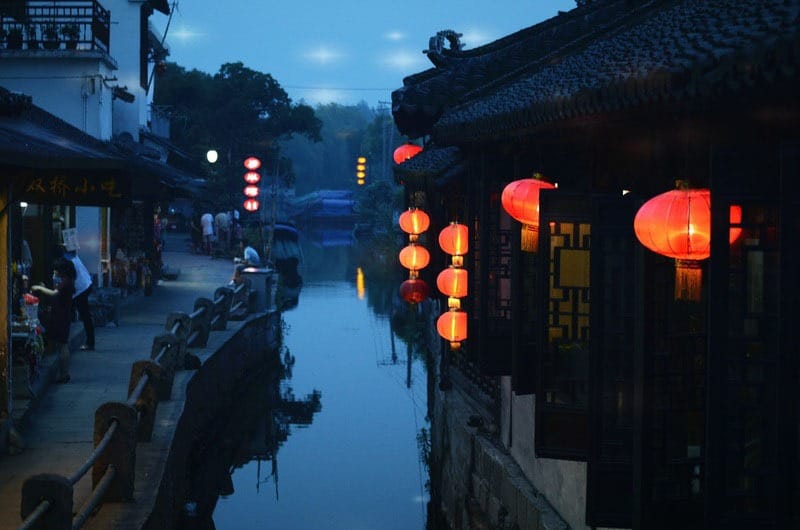 The city is home to several museums, including the Silk Museum and the Kunqu Museum, the oldest form of Chinese opera, with performances every Saturday around 1:30 pm.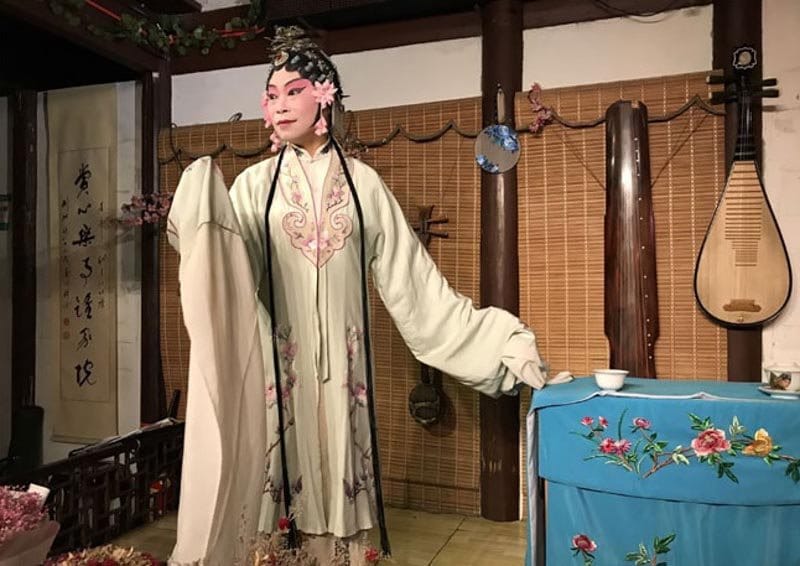 Ms Lü Chengfang, passionate about this art, gives performances in the Fuxi tea room. Crédit @french.beijingreview.com
In Wuzhen, also a city of water, museums are all linked to the culture and the art of living in ancient China: dedicated to batik fabrics (characterized by the manufacture of blue dye, typical of the region), old beds, wedding, But the one that most marked me was definitely the one with the bandaged feet. Its visit gave me a pinch in my heart.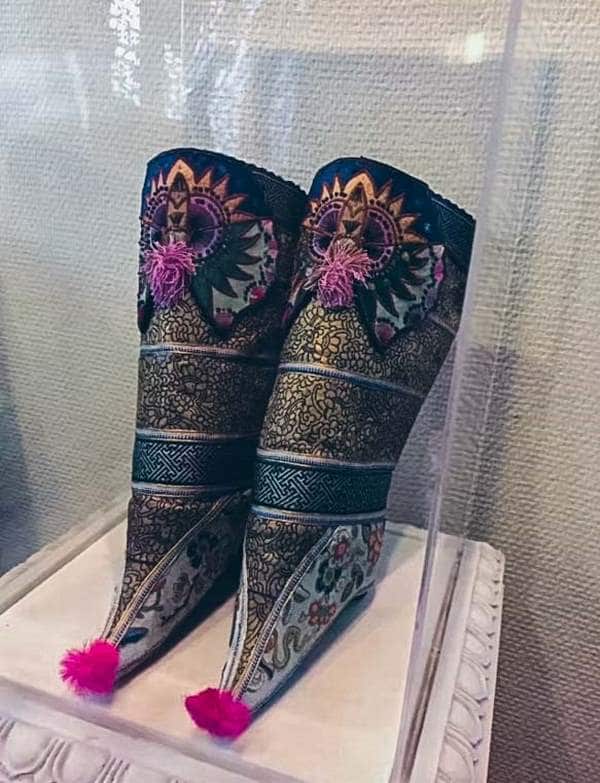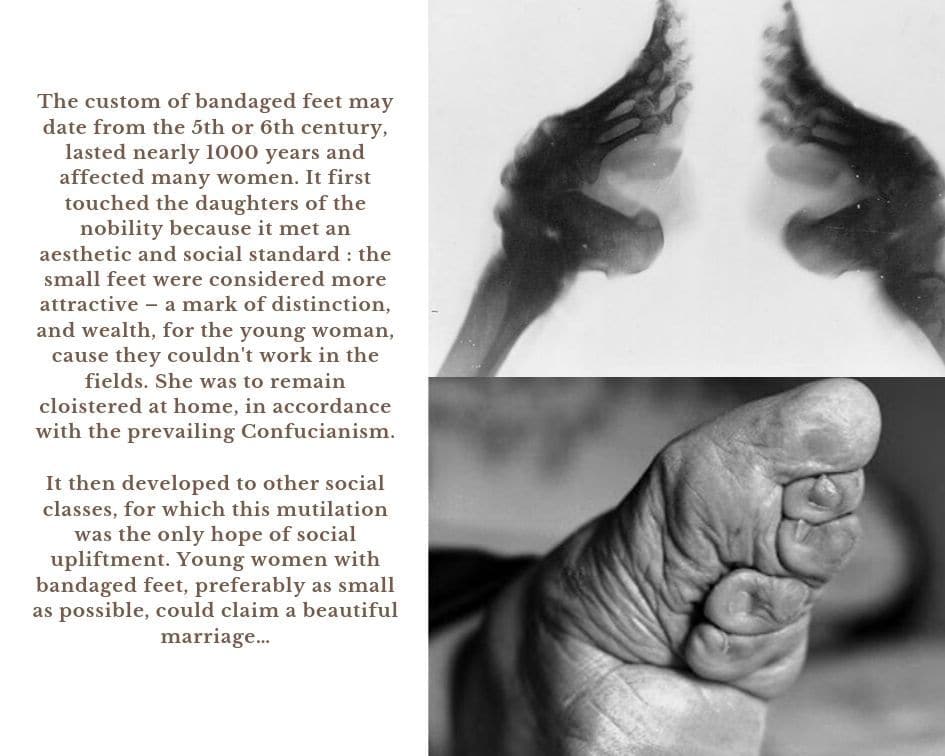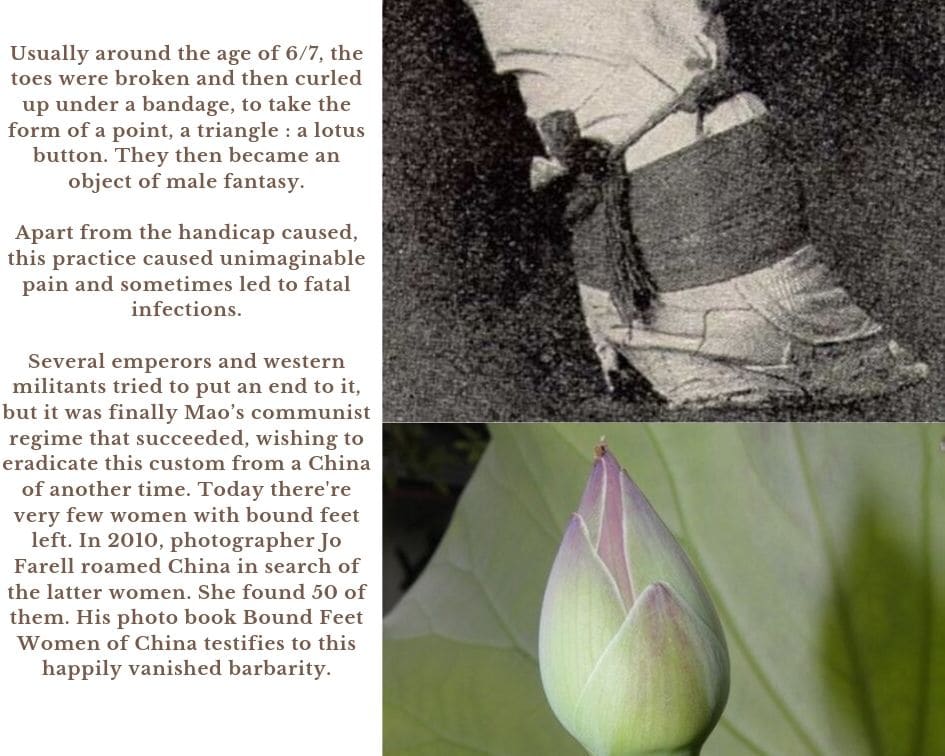 I recommend a day or two to visit the city.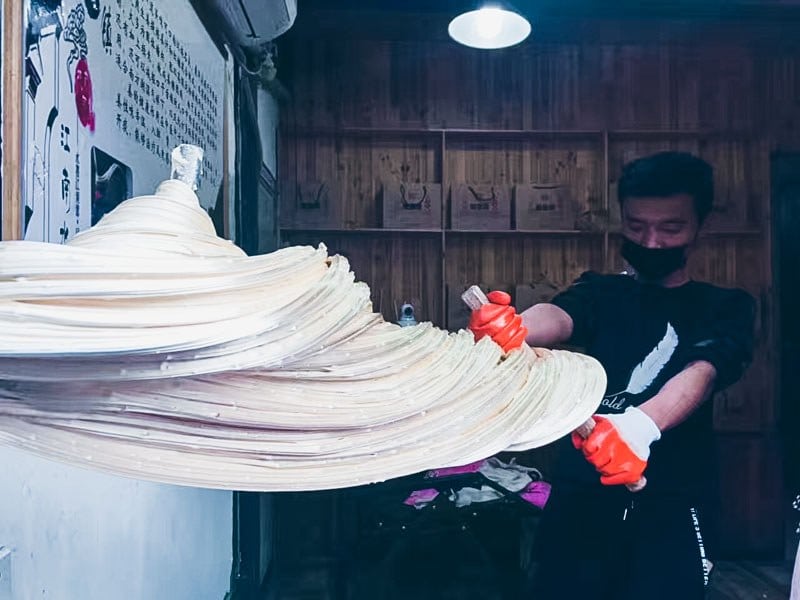 Manufacture of nougat-style sweets
" Pedestrian traffic jams " are common on major arteries.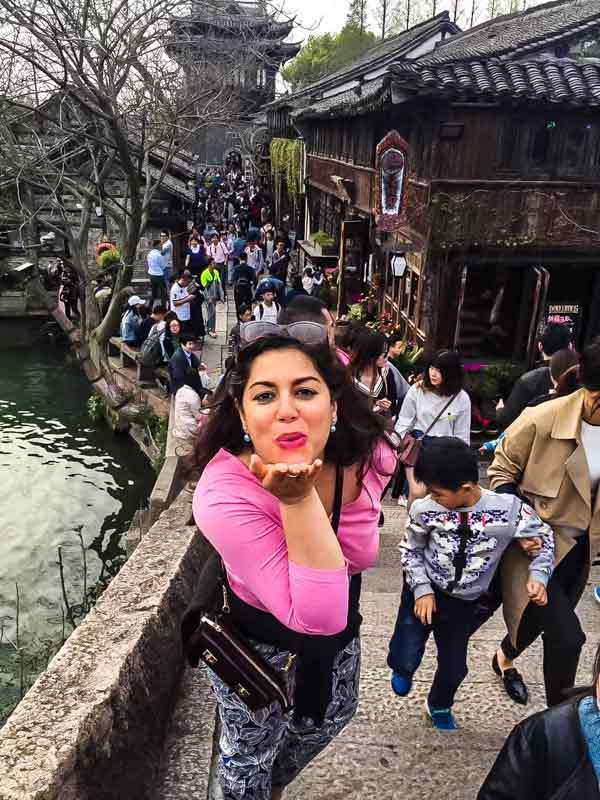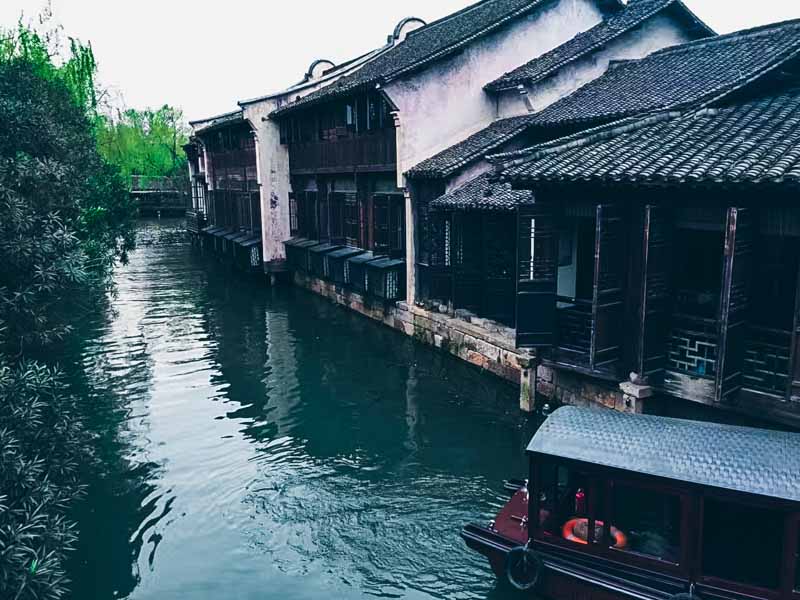 The old houses are still inhabited or invested by restaurants, tea rooms and other shops.
The night ride on a boat is magical and sooo romantic!!! Must do! Make sure to check the schedule as the night falls early. We were on the last boat and if memory serves, it was supposed to be 6:30pm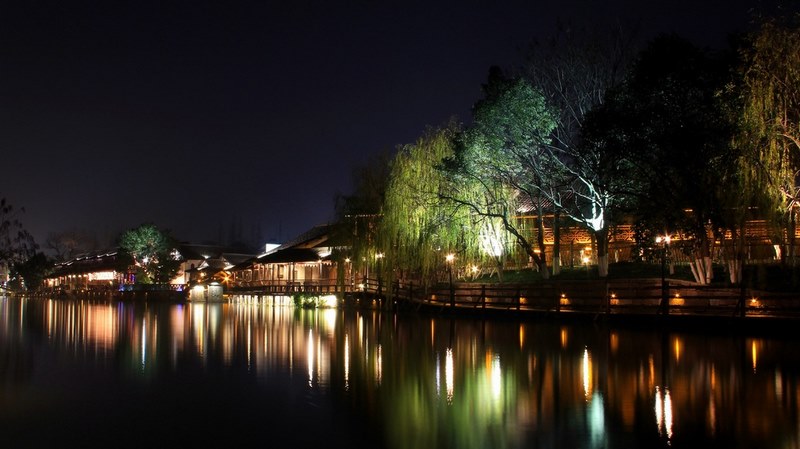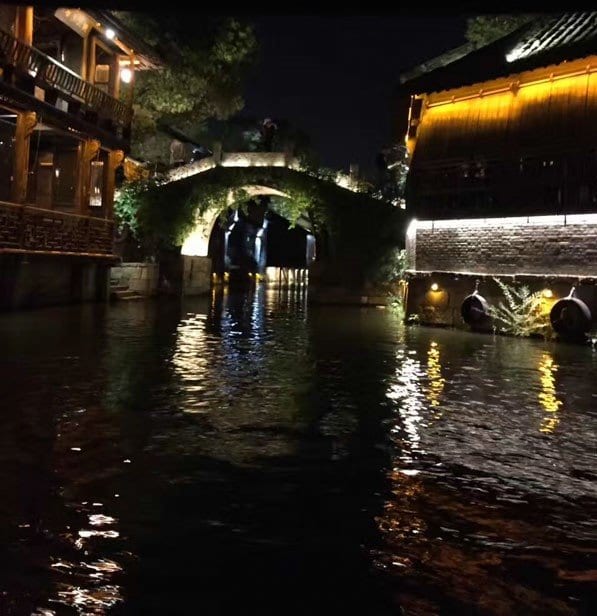 I also went to Hangzhou to discover the famous Western Lake, a mythical place in China (it is illustrated on the back of the 1 Yuan note). Its ultra poetic atmosphere has made it a muse of many artists, like our Norman villages for the impressionists. I confess that there is an enigmatic, mysterious, mystical atmosphere. That's where the legend of the White Snake comes from, one of the most popular in the country. I made them lakes... But this one will remain in my memory for a long time !!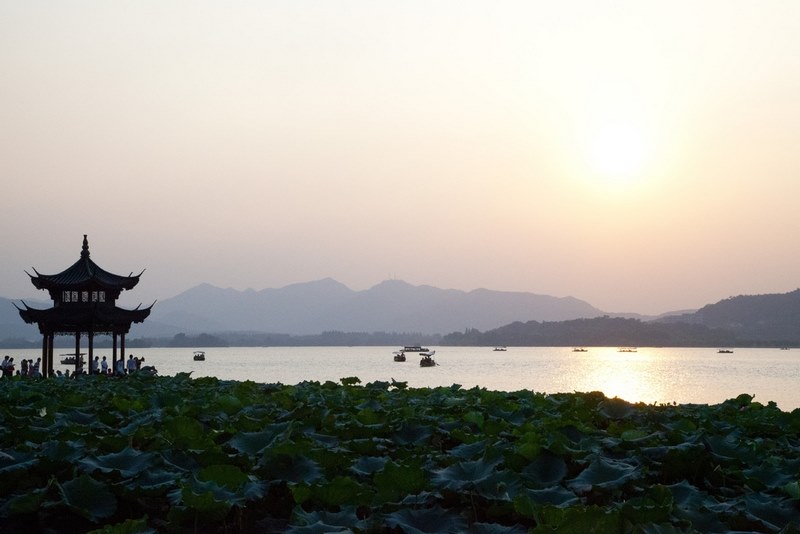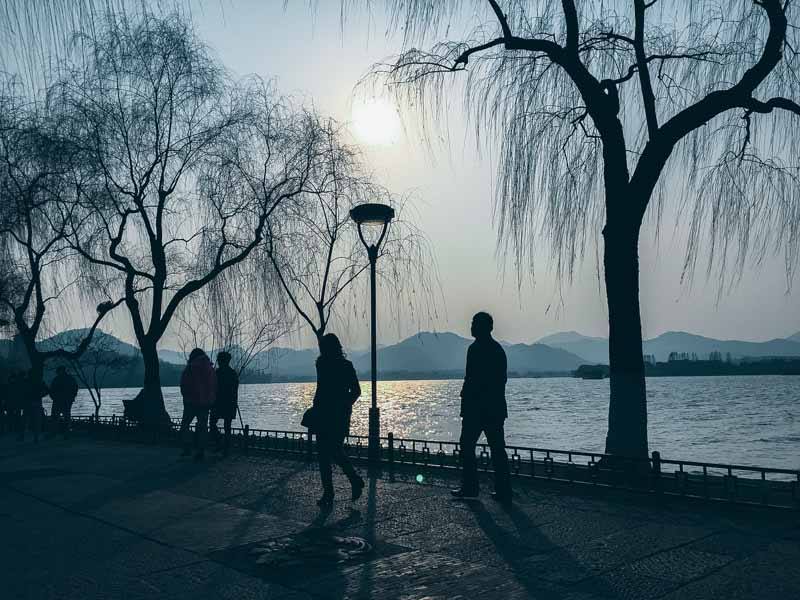 The view of the sunset is so vast...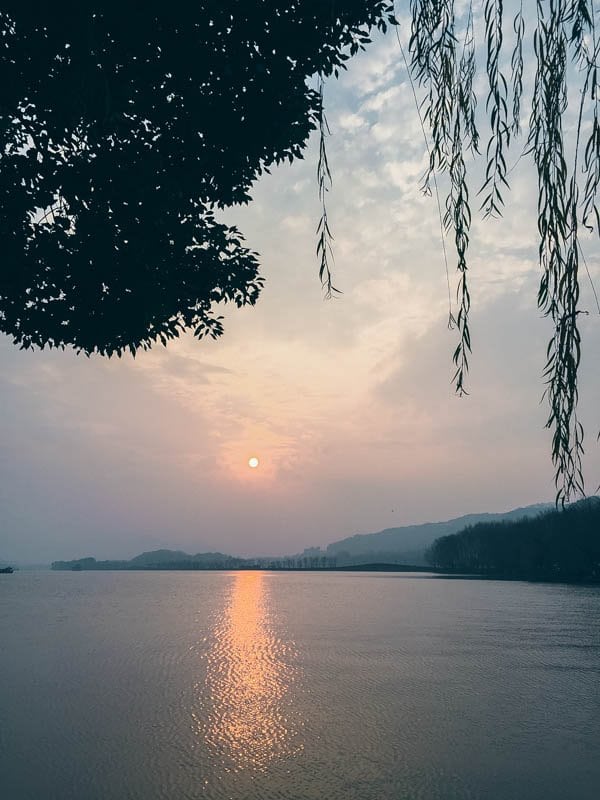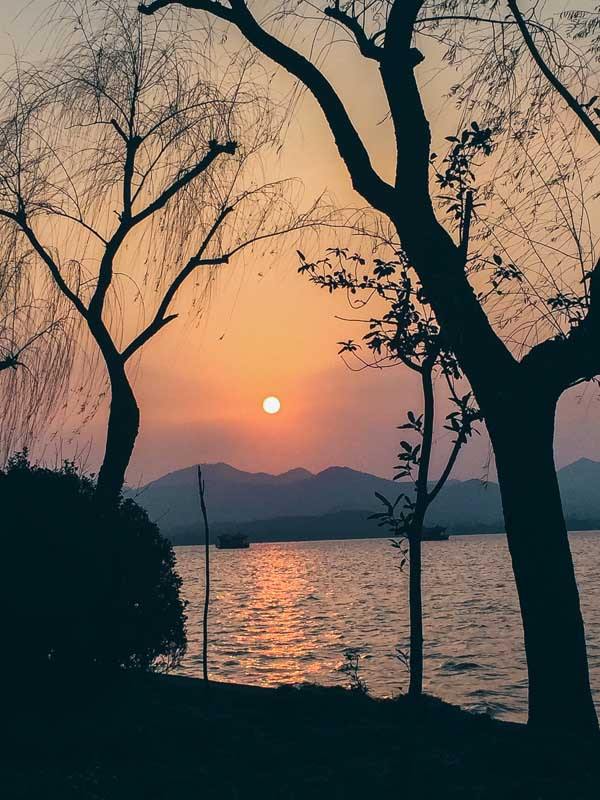 I also enjoyed the colonial atmosphere of the island of Gulangyu (near Xiamen). I spent three days up and down his streets there. It reminded me of Lake Como with its old houses on the hills. There are old embassies, museums, such as the organ or the piano. Sleep and enjoy moments of relaxation in one of its charming hotels with patios and lovely gardens. But don't expect anything from his beach!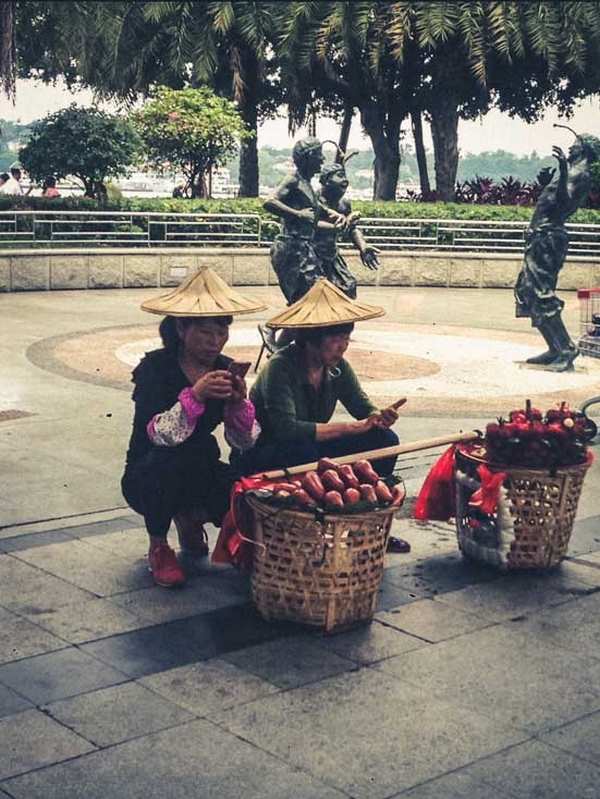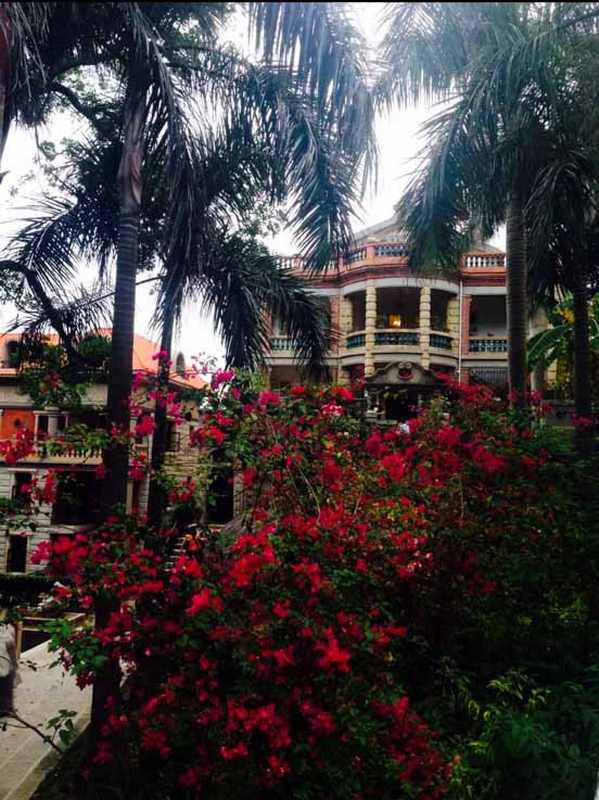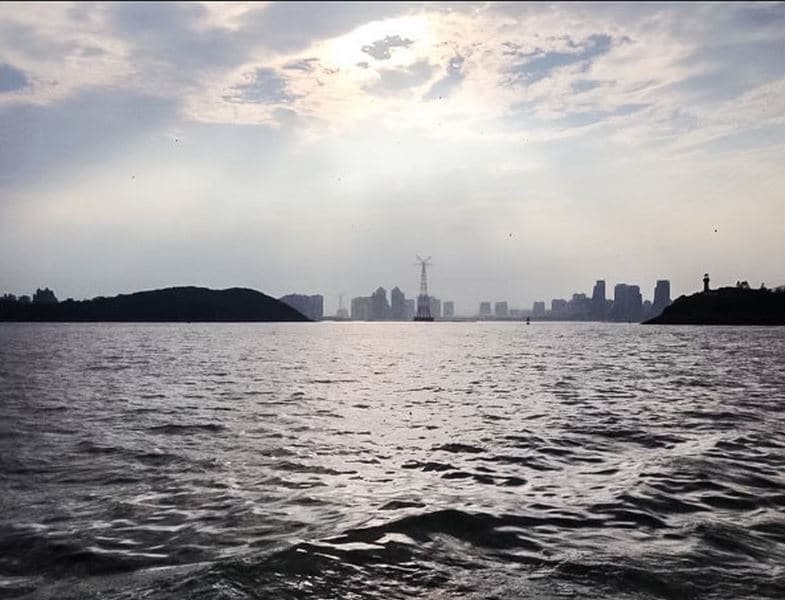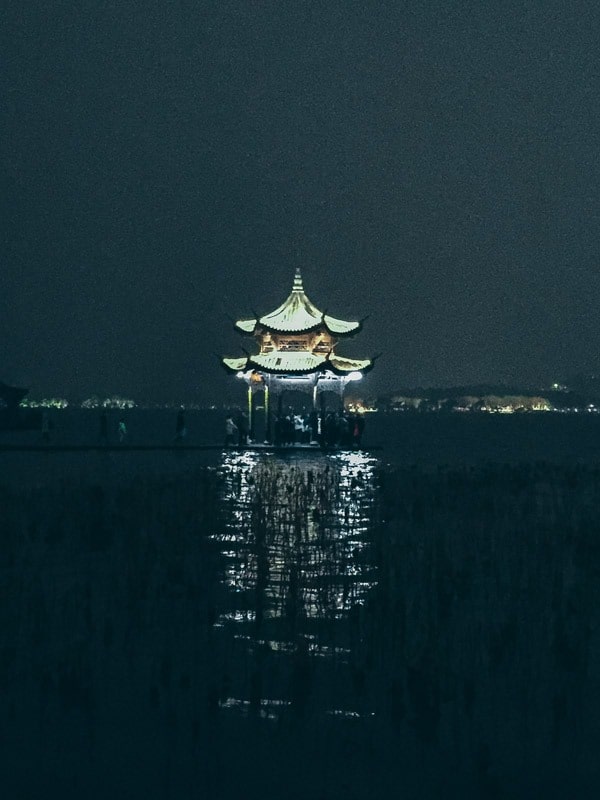 But in this vast country, there are still plenty of places I would have liked to see. Sichuan and its pandas, Mongolia, Tibet, and especially Xinjiang for its wide open spaces, its extraordinary landscapes, and its gastronomy (it is one of the best eating areas in China).
Xinjiang, located in the north-west, is known for harbouring some of the most breathtaking natural landscapes in China: vast expanses, dizzying mountains. It is made for lovers of great spaces and authentic discoveries, far from tourist crowds.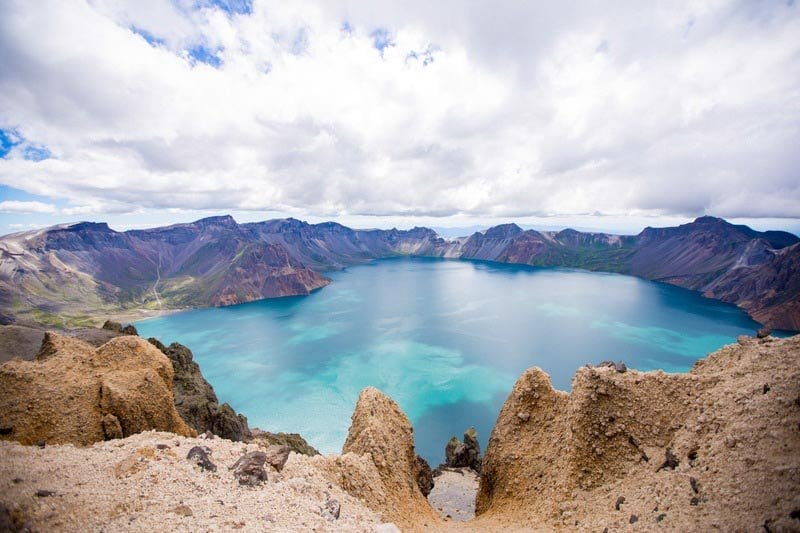 Lake Tianchi, a small wonder of only 5 km², is located in the Xianjiang region, which makes it 3 times France (1,665 million km²)

Its geographical position close to Central Asia and its past linked to the Silk Road, make it a separate destination in the country; the diversity of peoples (Xinjiang has a common border with Mongolia, Russia, Kazakhstan, Kyrgyzstan, Tajikistan, Afghanistan, Pakistan, and India, and its majority people are Uighurs) who have brought their influence to gastronomy.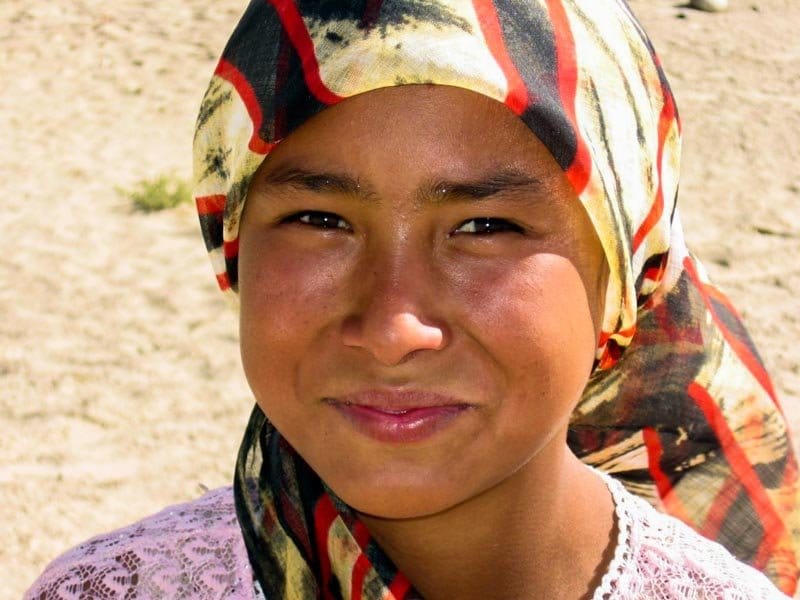 Tian Shan Mountains, Kuqa Canyon, Turpan Grape Valley, Kanas Lake, Urumqi… the strong tourism potential of this vast (3 times greater than France) and beautiful region drives China to invest (railways, airports, hotels). It now welcomes millions of tourists. But beyond the postcard sold by the People's Republic, there is a much more tense political and religious reality. Xinjiang (formerly East Turkestan) is a Muslim land rich in oil, gas and coal, inhabited by a minority whose dreams of independence do not please Beijing at all. More than 200 attacks by extremist Uighurs have led China to implement a policy of repression far removed from respect for human rights: arbitrary arrests followed by disappearances, prohibition of the wearing of the veil, and beard (except for the elders), and especially re-education camps that would look more like prisons of horror.
Not to mention Guilin, the «Baie d'Along Chinoise». Sailing on the Li River, surrounded by the extraordinary shapes of its karst peaks, the kif!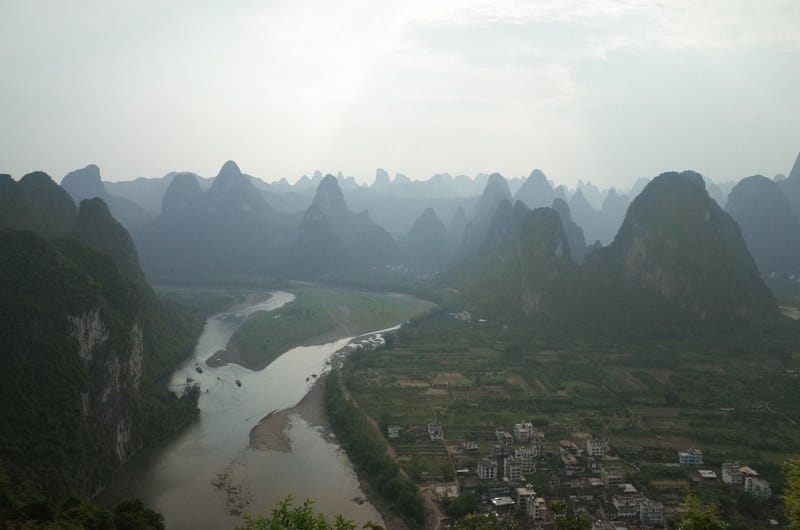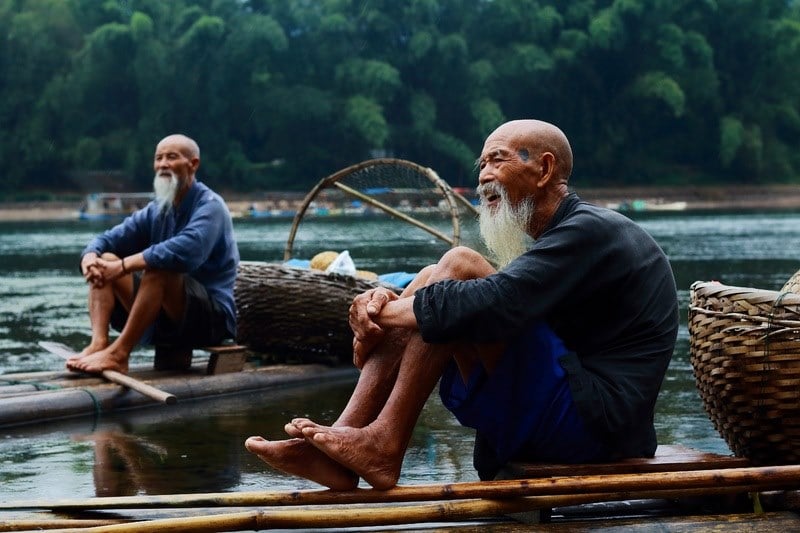 The landscape is like blurred, vaporous, which reinforces its unreal atmosphere.
Guilin has inspired many painters, including Leonardo da Vinci, who owes him his technique of the "sfumato" used especially on the Mona Lisa. The region also inspired the magnificent photographs of Daniel Metz.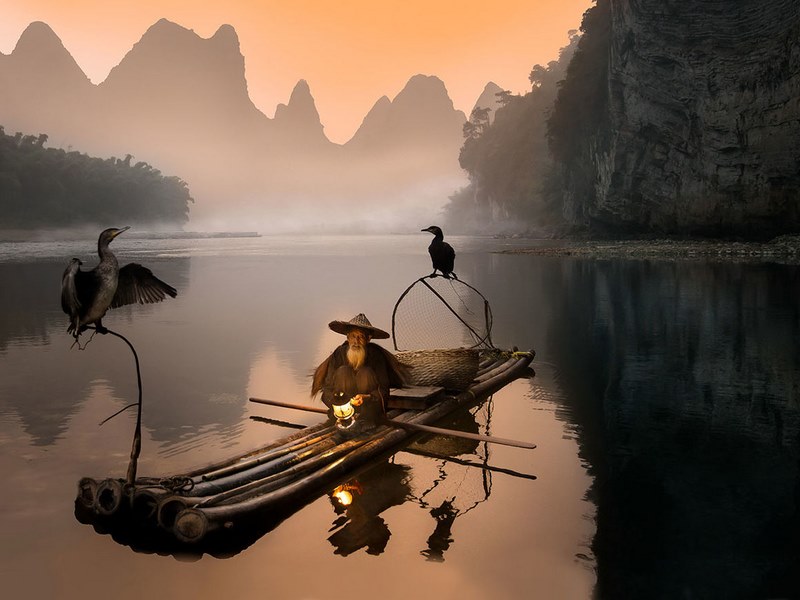 Also to discover in Giulin, the Cave of Reed Flute, which, illuminated with different colors, offers a unique spectacle.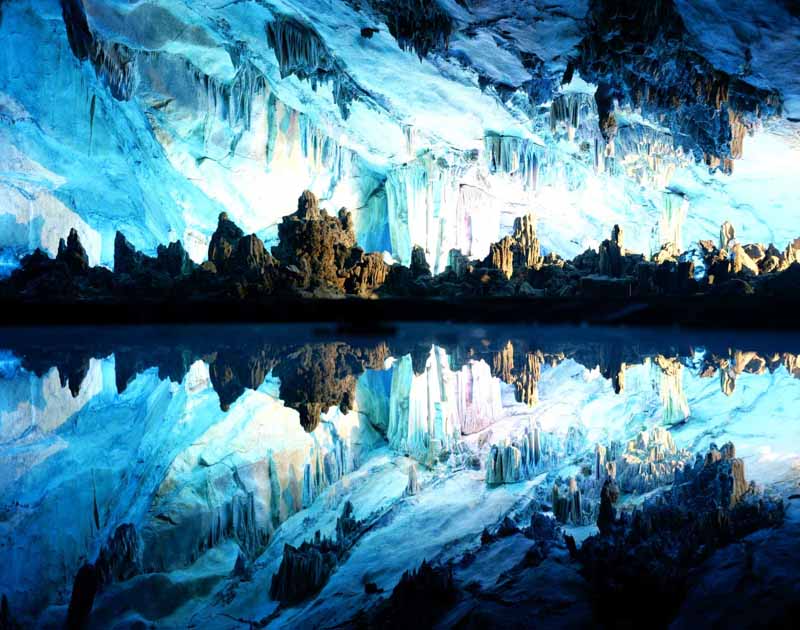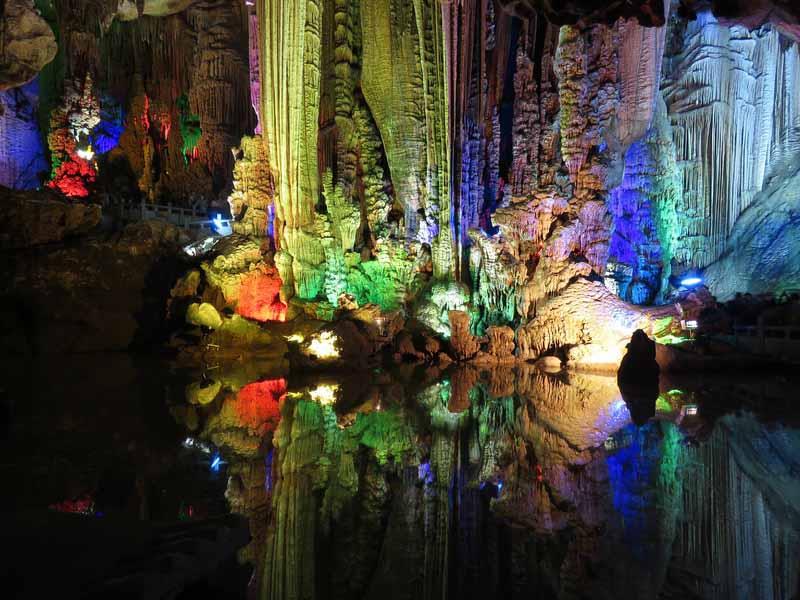 I would dream of seeing the rainbow mountains of Zhangye Danxia Park (Gansu Province).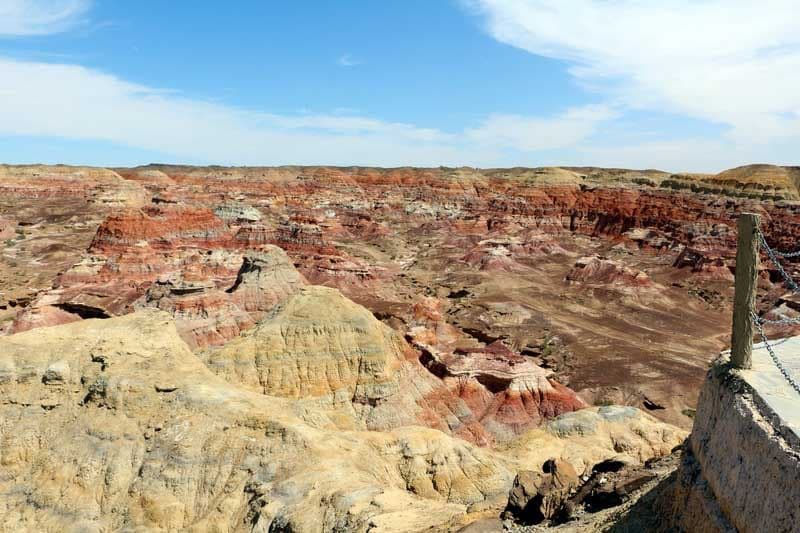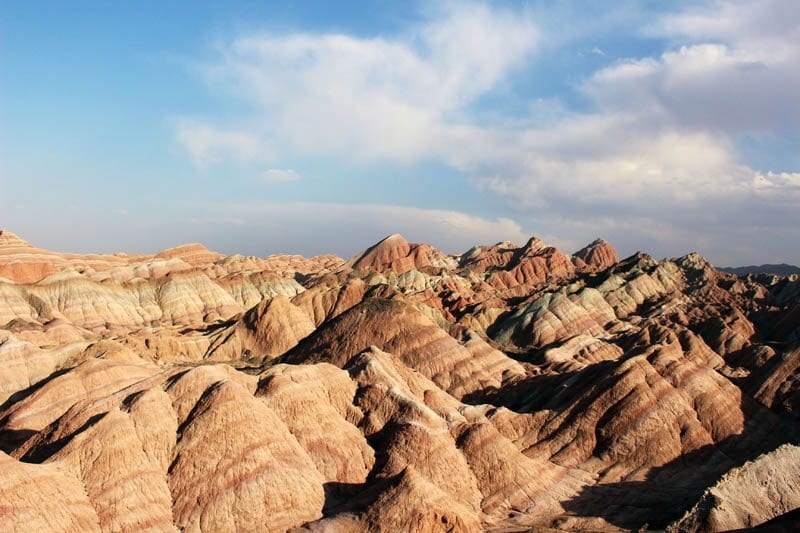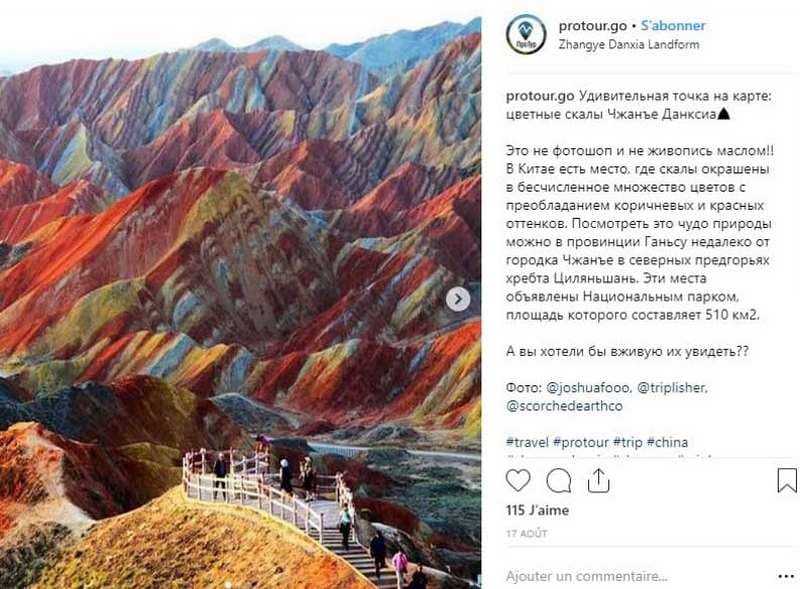 And the semi-troglodyte villages of Tulou Hakka (Fujian Province).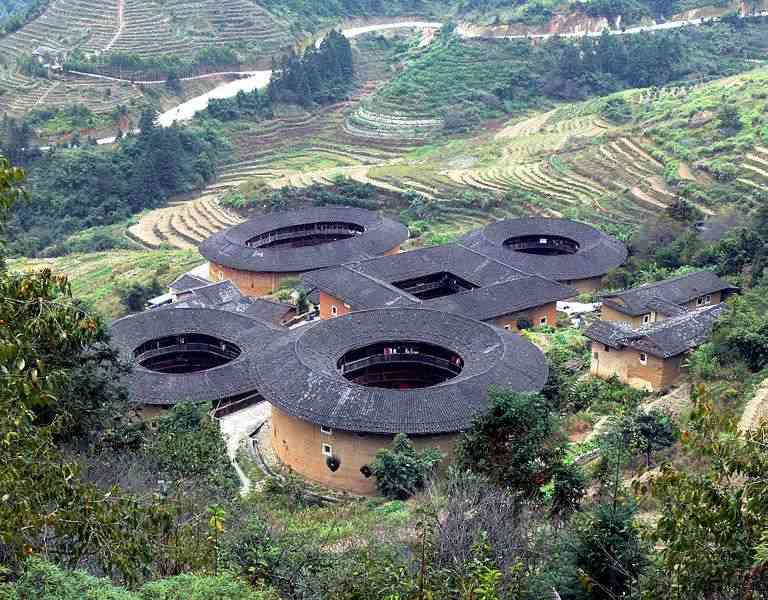 DO YOU HAVE SOME ADVICE FOR TRAVELLERS WHO WOULD LIKE TO VISIT SHANGHAI, AND CHINA BY EXTENSION ?
Remember that the best season is undoubtedly the spring and early fall, from April to June and from September to October. It's too hot in the summer, it's stifling and damp. And as of November the greyness settles for good.
To make the most of China's facilities, a host of applications (available on Google Play and Itunes) are essential. The problem is that you have to have a Chinese phone number or a bank account.
Wechat and Alipay are the best means of payment, with no minimum amount. In addition, Wechat allows you to exchange messages with anyone who does not speak English because your contact person will be able to translate it into Chinese (be brief and concise!) and vice versa. But I don't think it works for French.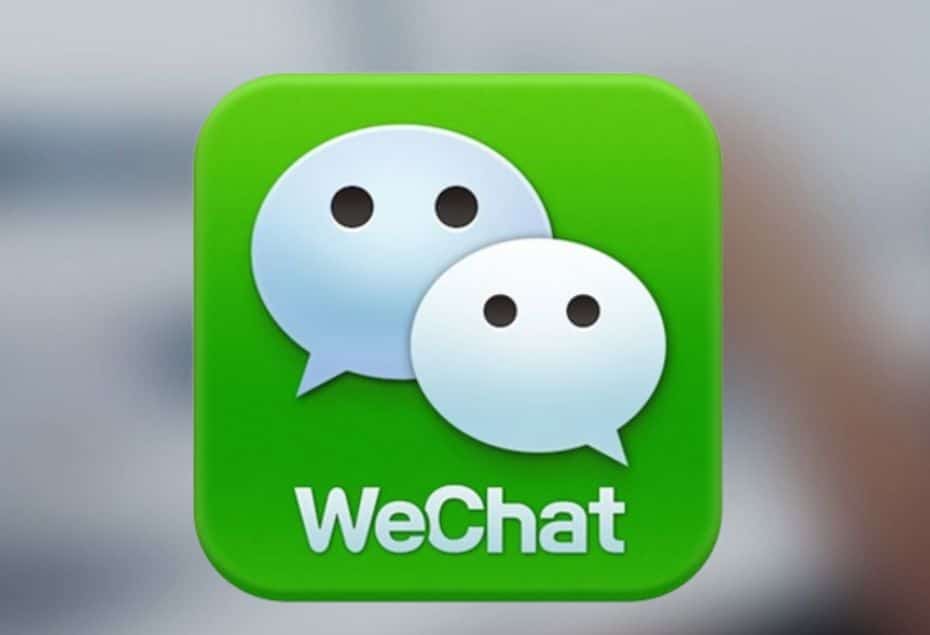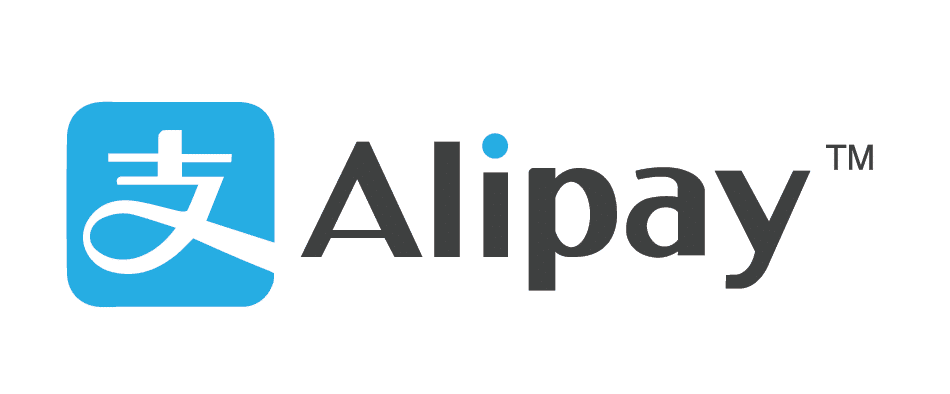 For your small trips, walks in the alleys, etc. rent a bike ! China has great applications, like Mobike or Offo, which are very simple to use. You register on the application and pay an amount (30 minutes costs on average between 13 and 26 cents, and the packages even cheaper). There is no parking lot, you put it in front of your house, in front of the restaurant where you go to eat… There are of course some parking rules to avoid disturbing pedestrians, but apart from that, what freedom! This allowed me to conquer other areas of the city such as West Bund and South Bund, which are now booming. The city is investing in beautiful museums, creating boardwalk spaces from which you can enjoy a completely different perspective of the city that stretches north and south. On the north side of Pudong, go along the river and stop at the Silo, formerly the largest grain granary in all of Asia that the city has converted into an exhibition centre.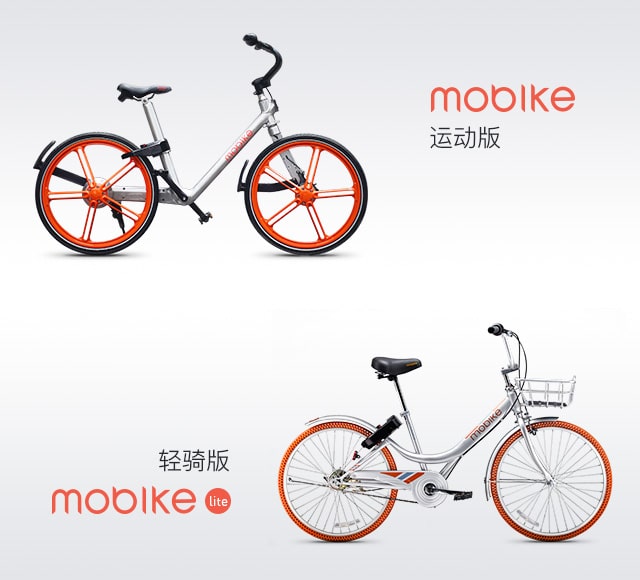 Didi chuxing : The Chinese Uber, but with an instant translation in English. It accepts foreign bank cards when paying. The problem is that drivers are constantly calling to check your location despite the GPS location, and they don't speak English… So I used to catch a Chinaman passing by to help the driver locate me lol And we always find someone who comes by to help you, any time... They even wait with you sometimes for the driver to arrive!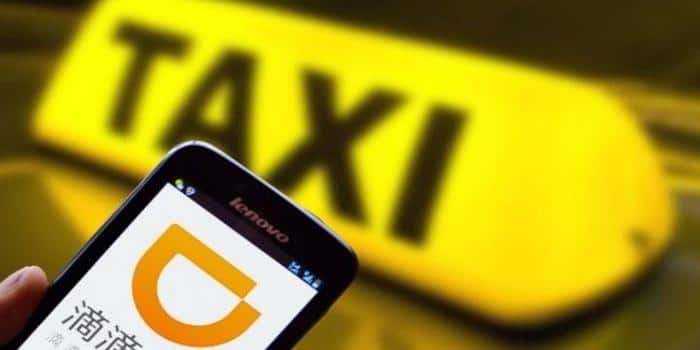 Let's not forget that Chinese people don't speak English, except the new generation, and only in the big cities.... It's therefore very important to keep the addresses in Chinese, and don't hesitate to use the map of your phone to locate yourself. This proved to be essential to my stay ! I did a good job on the bus thanks to the Map app, while the stops are all in Chinese...
Shanghai is vast and has a very good transport network (the metro ride costs an average of 38 cents). Everything remains concentrated around the city center but it remains a megalopolis so don't hesitate to take the taxi, it will not cost you anything. For example, a 15-minute journey is worth approximately 2 euros.
SOME INTERESTING ADDRESSES TO ADVICE ?
To begin with, it's necessary to know that in Shanghai you must not get used to anything because it turns. A place firm, reopens, changes name. Even very good addresses.
The sites That's, available for 7 cities in China, and Smart Shanghai update all addresses, closures and upcoming restaurant openings. This is very useful and avoids setbacks on the spot.
For addresses, I would start with the tea and coffee shops because it is unavoidable! You should know that Shanghai is THE city of coffee shops. There are a lot of Starbucks in Shanghai, but they clearly are not the best. The city's tea house and coffee shop are so beautiful, original, cosy, it doesn't make you want to have breakfast at home! It's so nice… Tea for the Chinese is like wine for french people. They enjoy it, they taste it. Personally, I became addicted to the tea ceremony. We can spend 3 hours there, out of time.
Two addresses: "Luna Tea House" at 34 Gaoyou Road :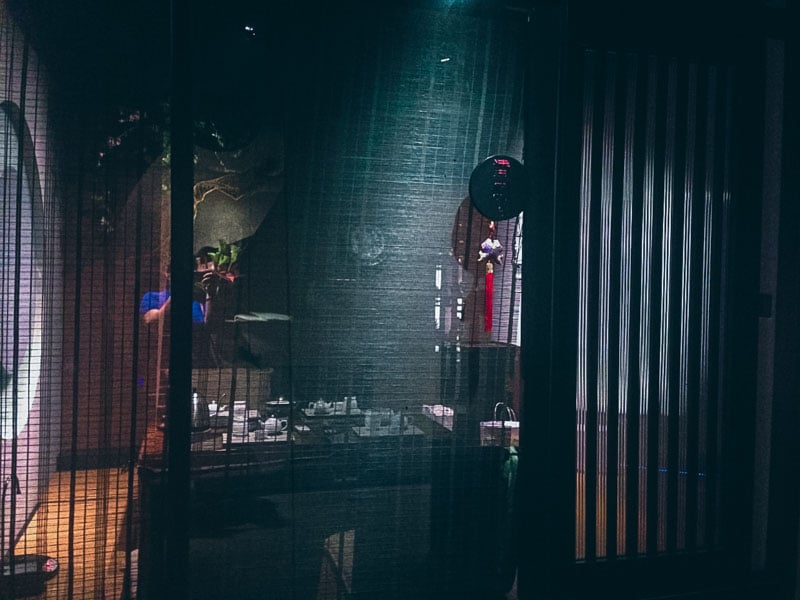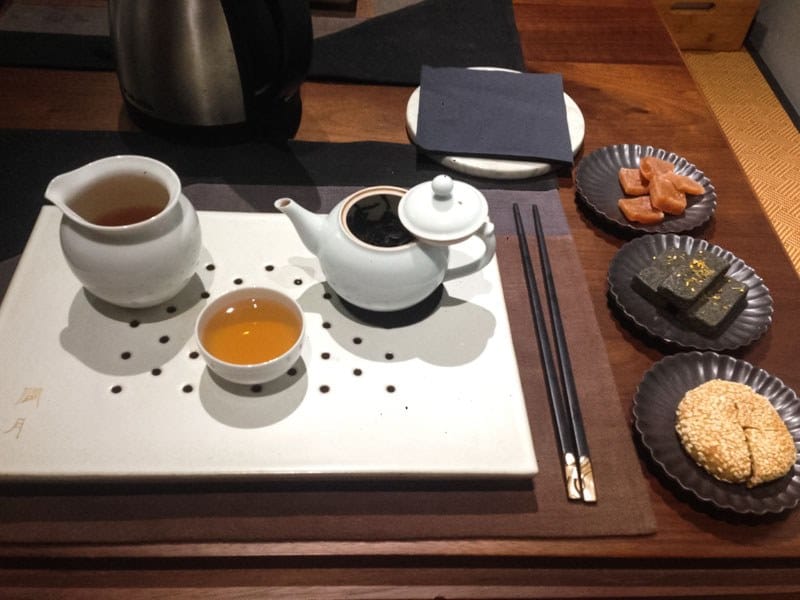 Shanghai,




is THE city of coffee shops
... and "Xian Yue" (849 Huashan Lu) :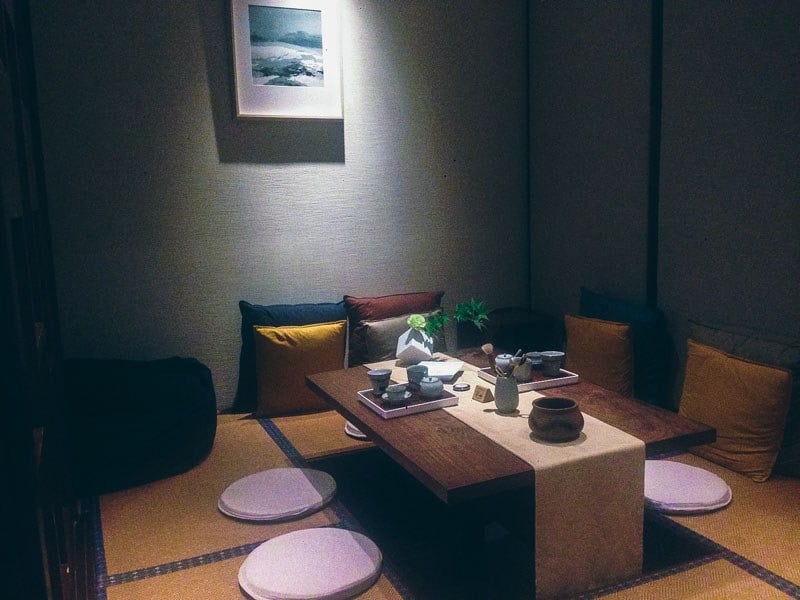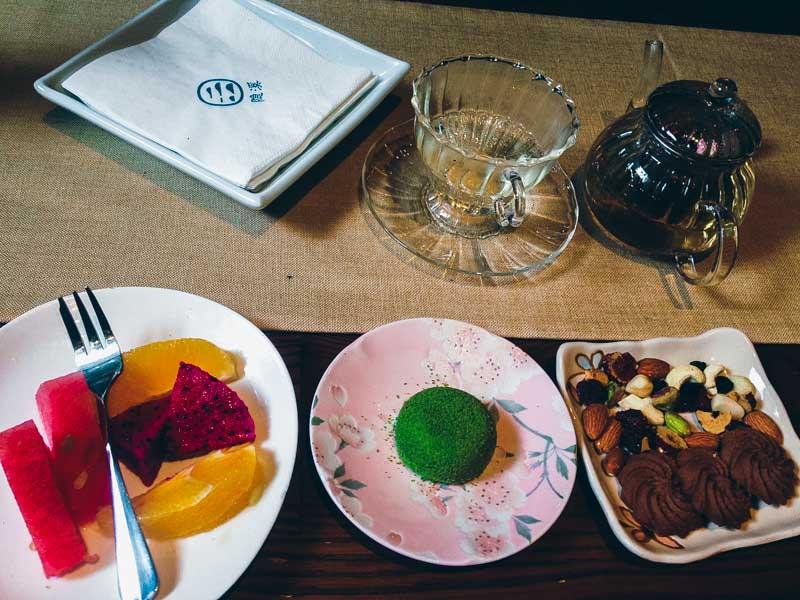 A nice roof top : the Pop (7/F, No.3 Waitan, No.3 Zhongshan East 1st Road) or the Vue Bar to have another perspective on Pudong and the river.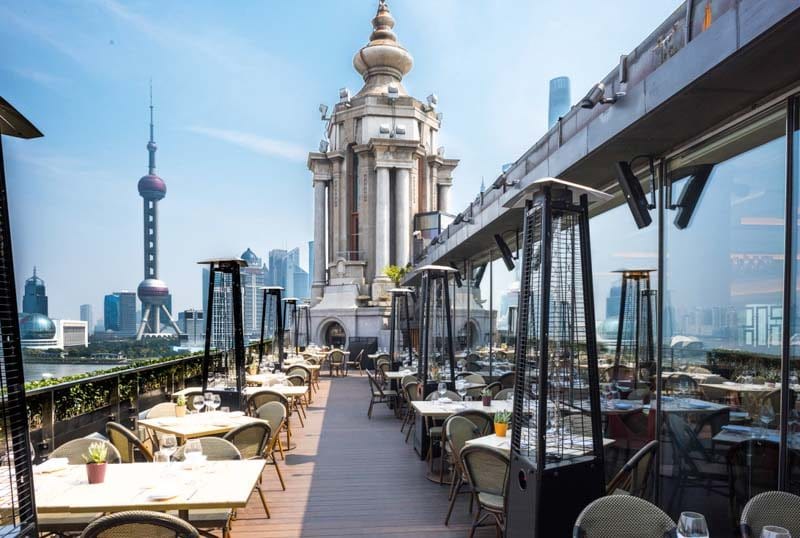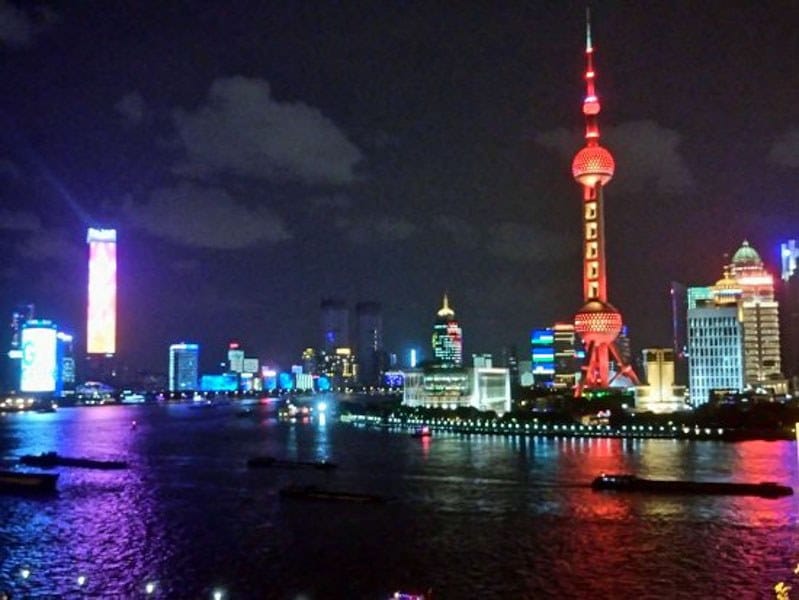 Great view, nice atmosphere, good map and not too expensive, unlike other roofs tops. The more beautiful the view, the more expensive the place is.

A stay in Shanghai is an opportunity to enjoy a beauty discount, less expensive body treatments than at home: massages, spas, nail shops, etc. Expatriates' favorite centers are Subconcious Spa and Dragon Fly. It's puuuuuure happiness. A €60 massage in Paris will cost 35 there.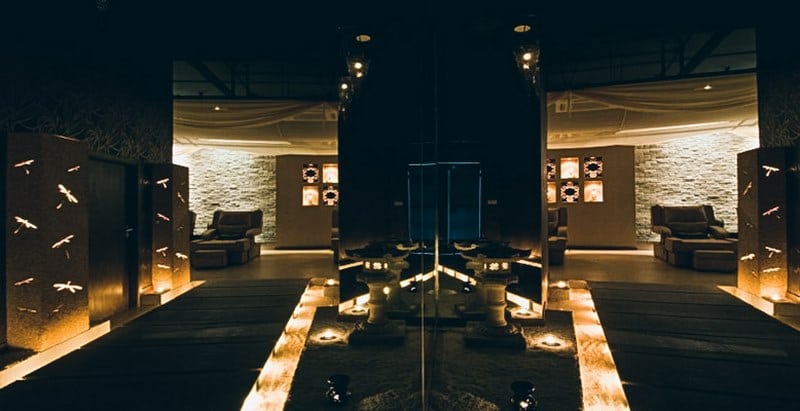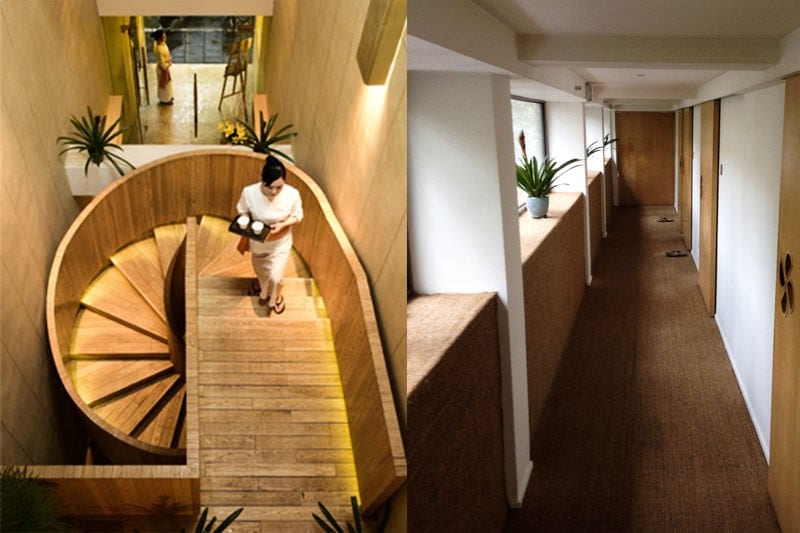 Le New star Korean Spa (Tianshan Lu) est ouvert 24h/24 et propose les services classiques de massages, gommage, sauna, mais aussi des mini-piscines d'eau chaude à la lavande, à la rose... le rêve ! Il possède une salle de repos, un salon de thé, un restaurant et même une salle de cinéma ! Tu peux y passer la journée. En revanche, il faut être tout nu! Les sous-vêtements et maillots sont interdits ! Au début on se cache les parties avec les mains et 10 minutes après, on se lâche!!! Les hommes et femmes sont bien évidemment séparés ! L'entrée coûte un peu moins de 15€. Les massages et gommages entre 7 et 10 €.
Il y aussi le Flowers Fingers qui fait l'unanimité. Il y en a 4 à Shanghai.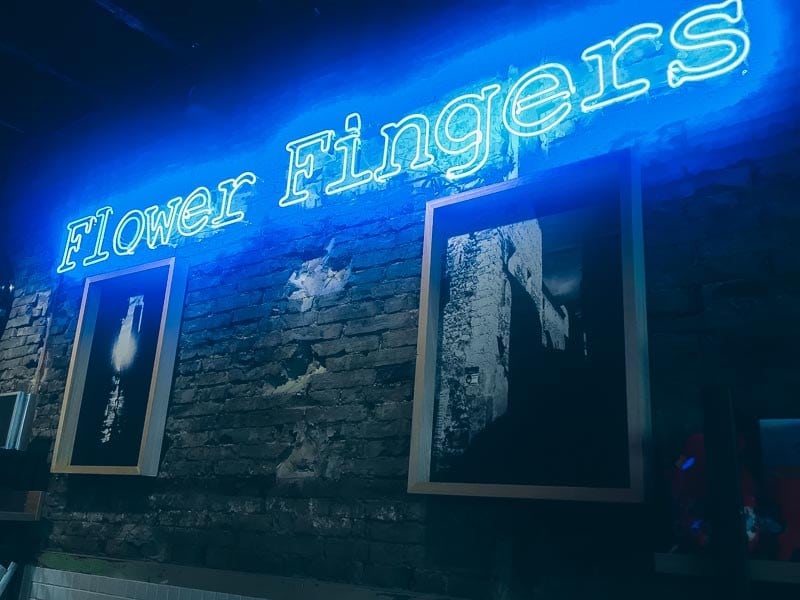 As for treks, I know four serious organizers, for weekends (or more) :
Some photos of my trek around the village of Baiji in Anhui :