Situated off Nosy Be, Nosy Iranja is formed by two islands, connected by a long strip of white sand.
Surrounded by a turquoise lagoon where whale sharks, whales, rays and dolphins swim, a real haven of tranquility where only a few fishermen's families live, the island is a real postcard.

A few dolphins escorts us.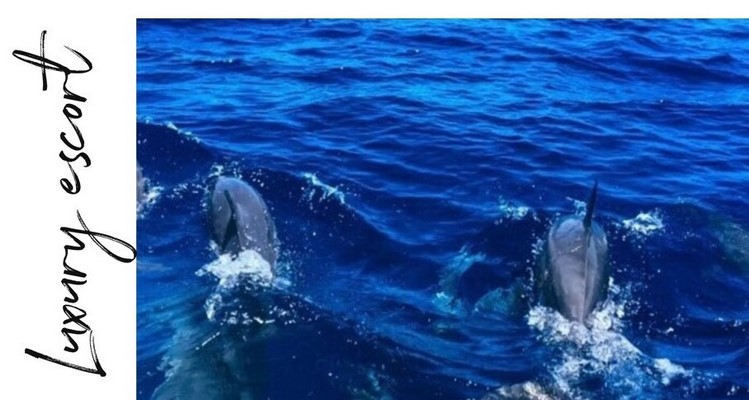 A whale passes by, curious about the boat.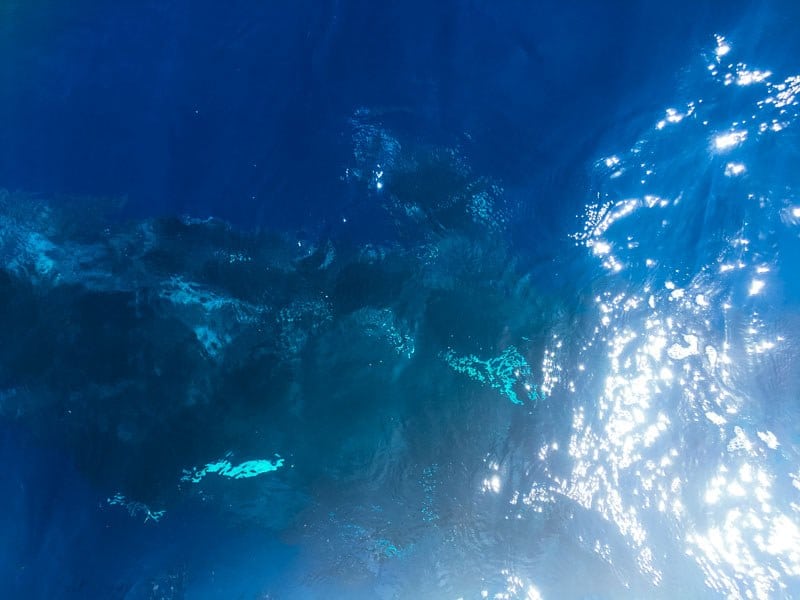 All shades of blue pass from the darkest to the brightest: the island begins to be drawn before our eyes.
We dock on the beach, like sailors running towards a mirage.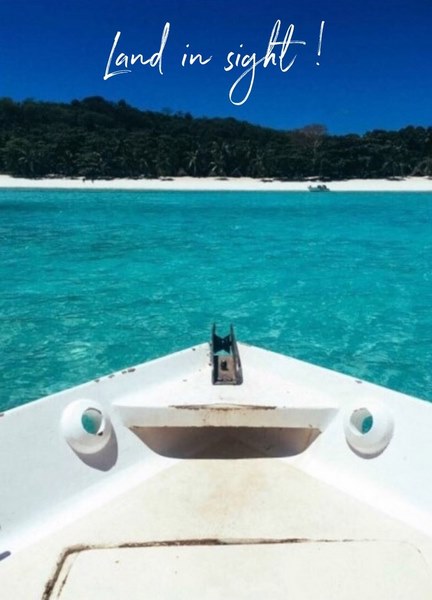 We all have lunch together on a large wooden table. Rice, fish and sweet potatoes. We feel privileged. No one has the same history, the same geography, but we all end up in paradise at the same time.
Our bunk bed has the best view in the world, no opposite, except on the canoes...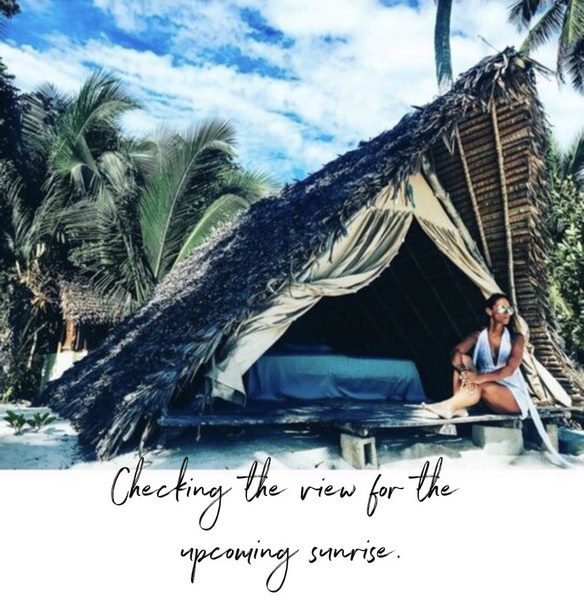 Diving into crystal clear water from an almost deserted beach.
That's the real luxury.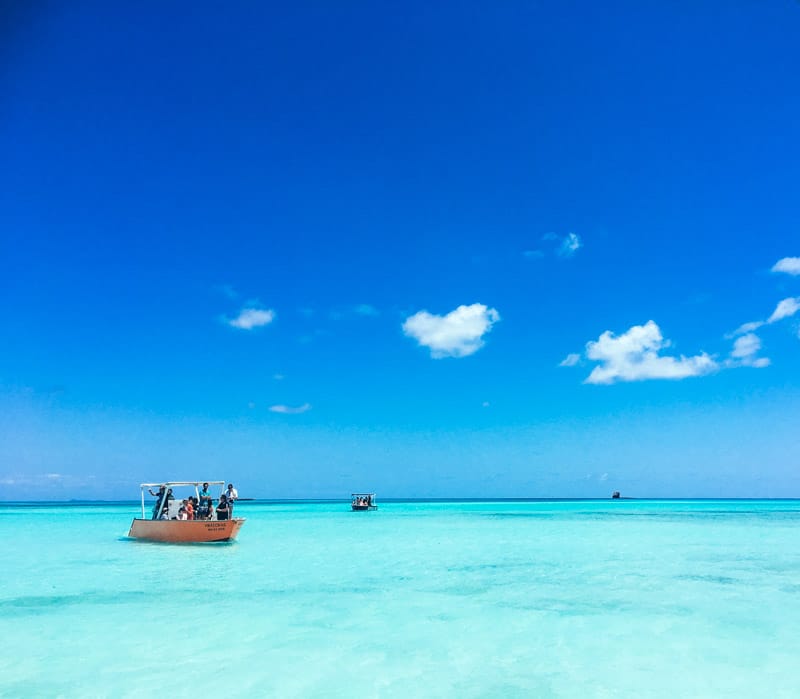 Try to absorb all the purity of this blue, for the days when greyness will prevail.
Take full advantage of this parenthesis.Forget everything, that tomorrow we will have to start again. And surprised to think that this will be enough to recharge the batteries, the positive waves. Knowing that such a place exists is enough.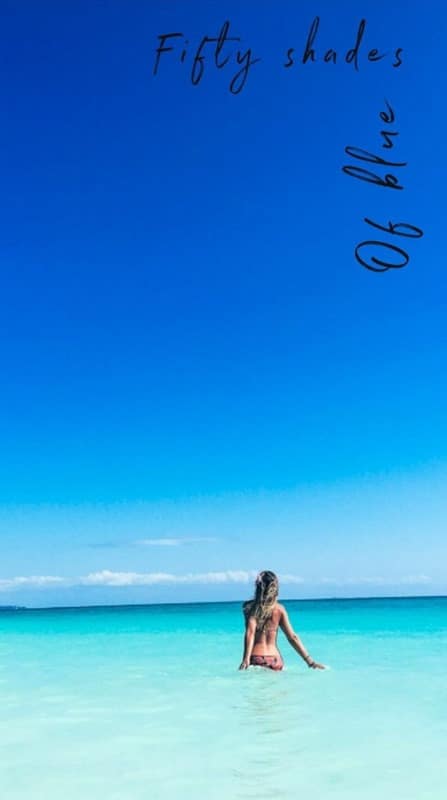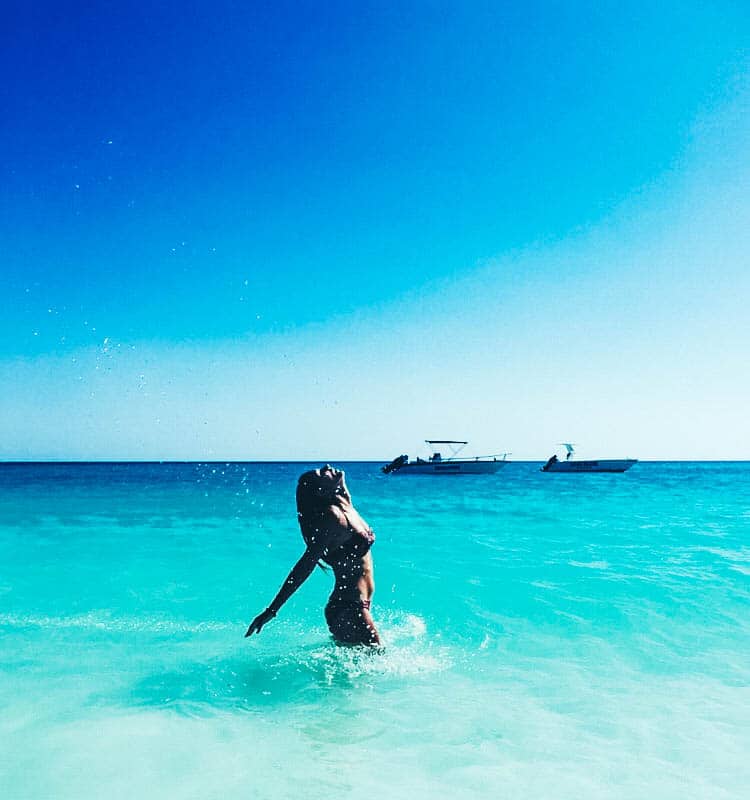 A long strip of sand connects two islands.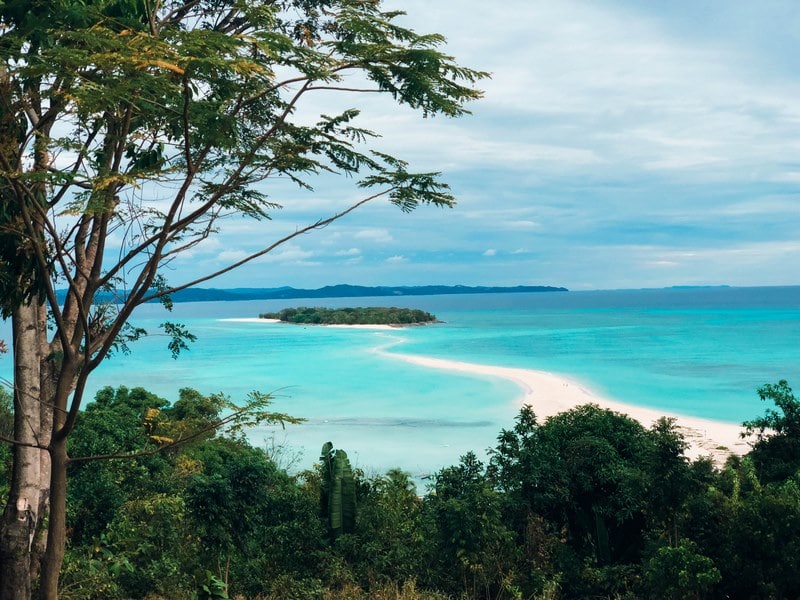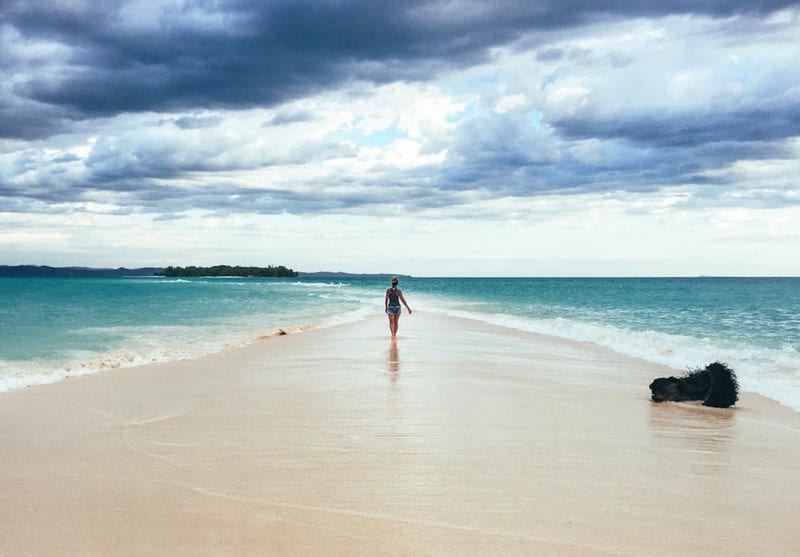 Small aperitif on the beach while waiting for the sunset.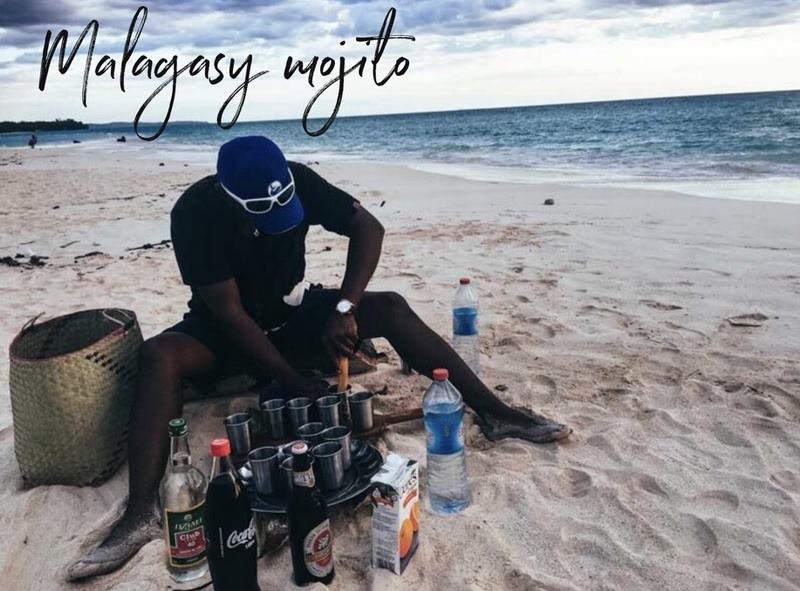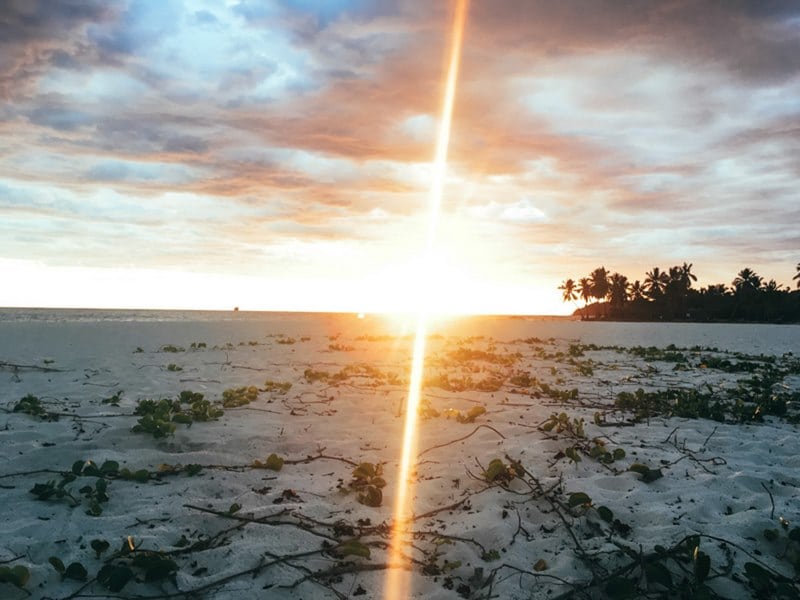 The light is so beautiful that it's almost criminal.
The colours go through all shades of blue, pink, parma and orange.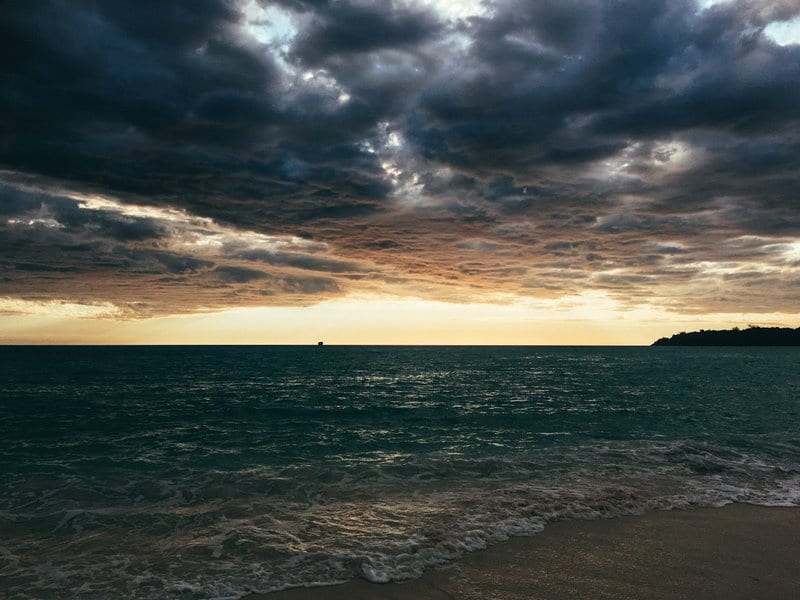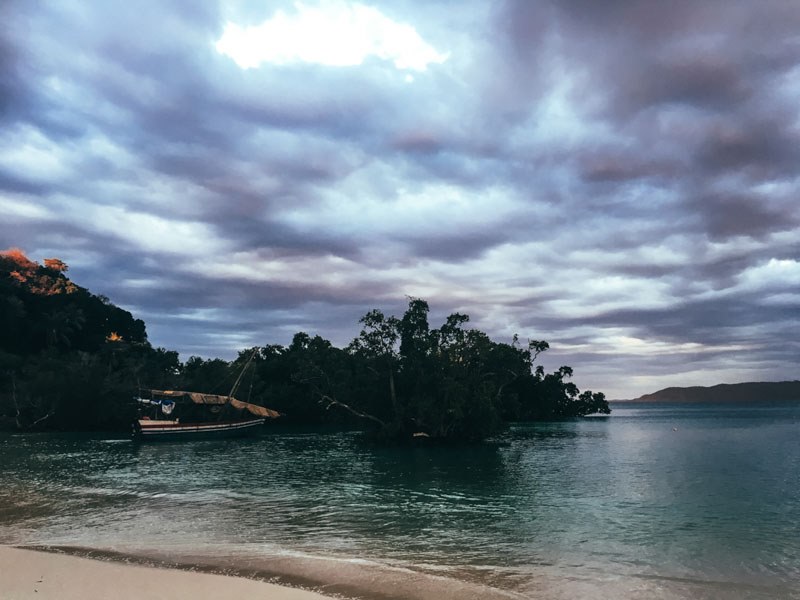 Blessed is the guy who can contemplate every day such a spectacle, which would restore faith to any depressed.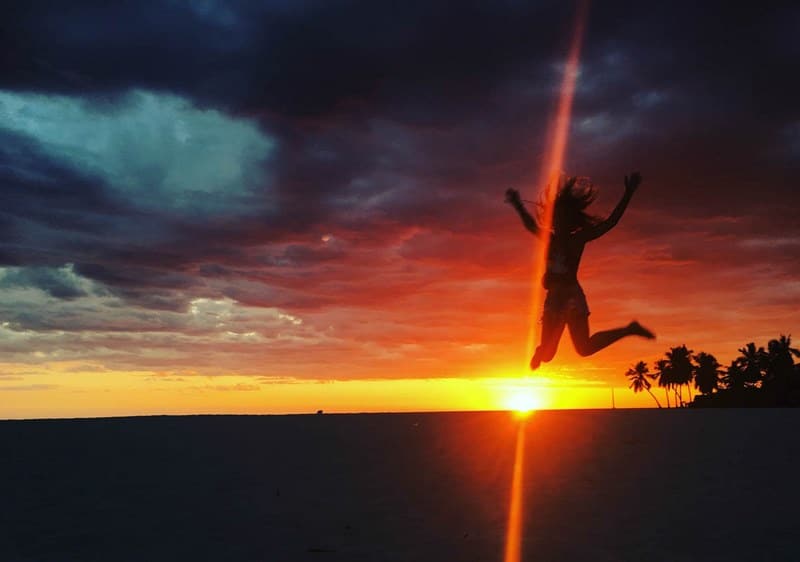 Tonight we will sleep under a straw roof that separates us from a beautiful starry sky.
Only the sound of the wind lulls us.
The next day, a short boat trip to discover more closely the bats perched on the surrounding trees, and dive back into the coastal waters.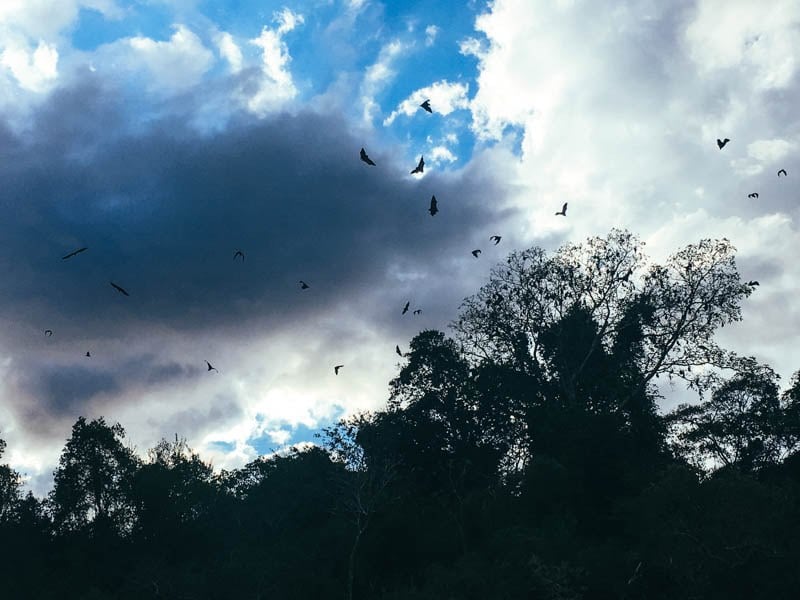 The village is like frozen in time, as if outside the world.
On the way back, we sail without speaking, our eyes still filled with the fullness of the island's landscape.
This contemplation suddenly ends when the boat stops; whale sharks have been seen. While some go diving in one direction, another takes the opposite direction...
– It's that way !
– No, but I'm not for the same thing …
The poor guy has the tourista…