The Cağaloğlu Hamam, located on the European shore in the Sultanahmet district, is the Turkish bath par excellence.

Story of a magical afternoon set in white marble, velvet and fountains, lulled by whispers and the only runoff of water.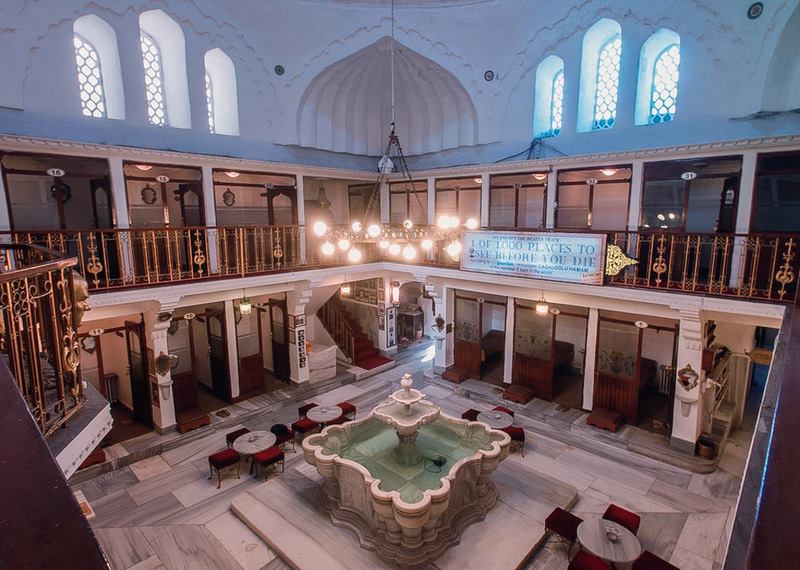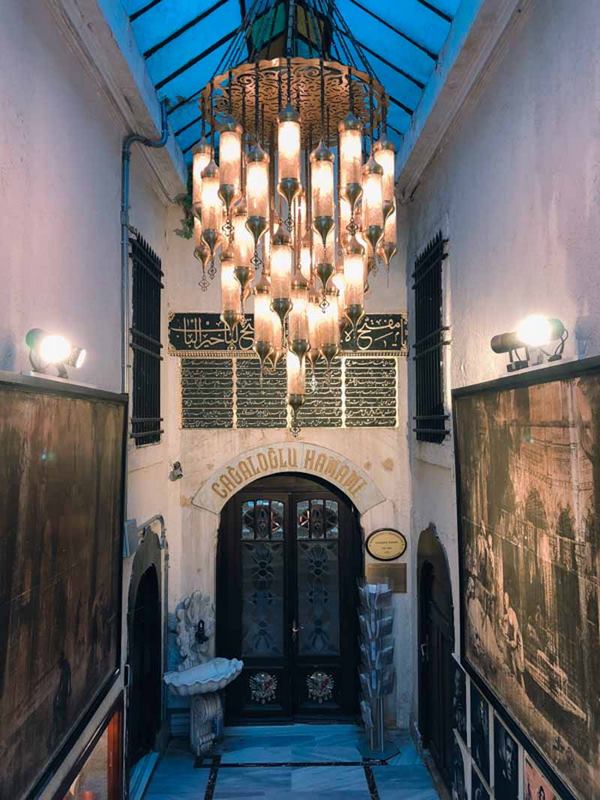 Ranked among the «1000 places to see before you die» according to the New York Times magazine, it must be said that this hammam built in the 18th century rocks.
A true invitation to languor, the ritual takes place in the pure tradition of the Turkish baths.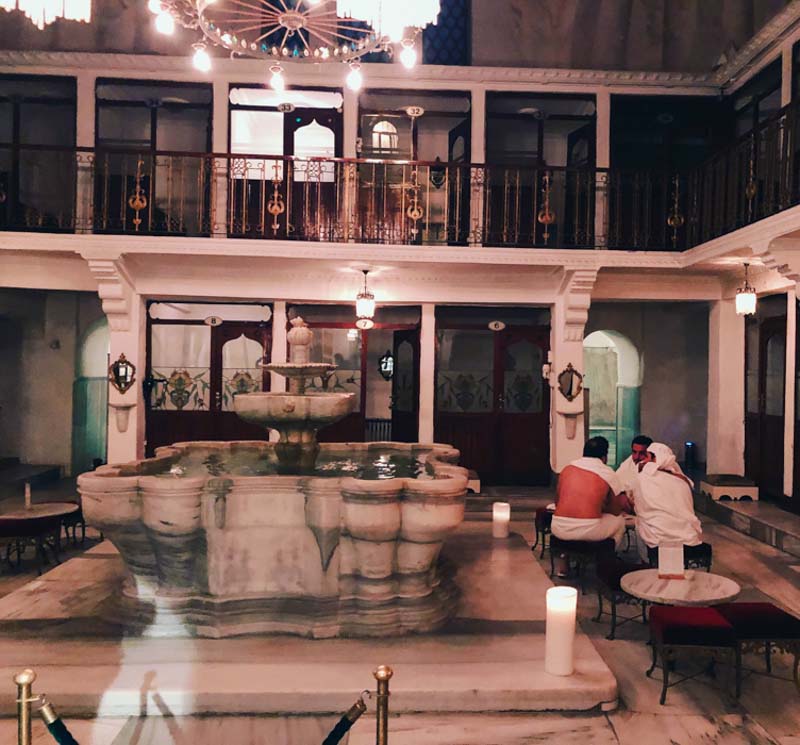 A charming hostess accompanies us to a small private room with a lock, to change and drop off our belongings.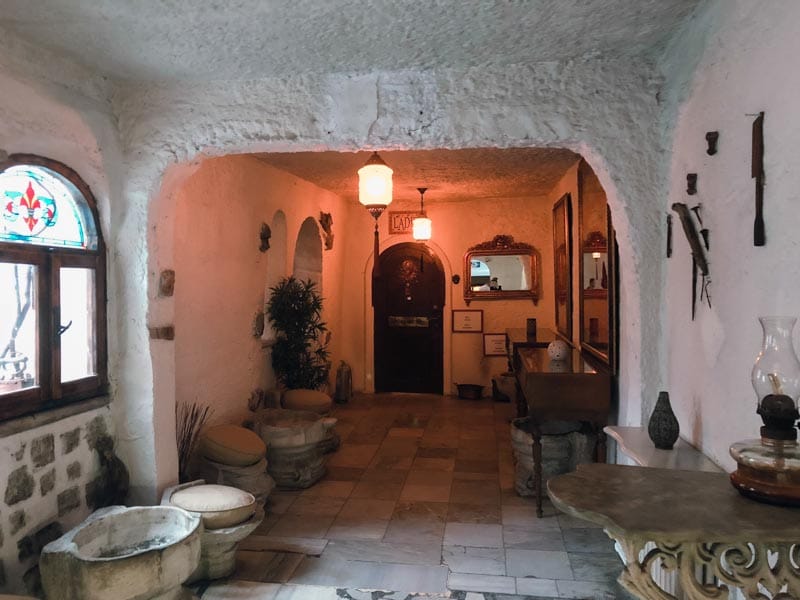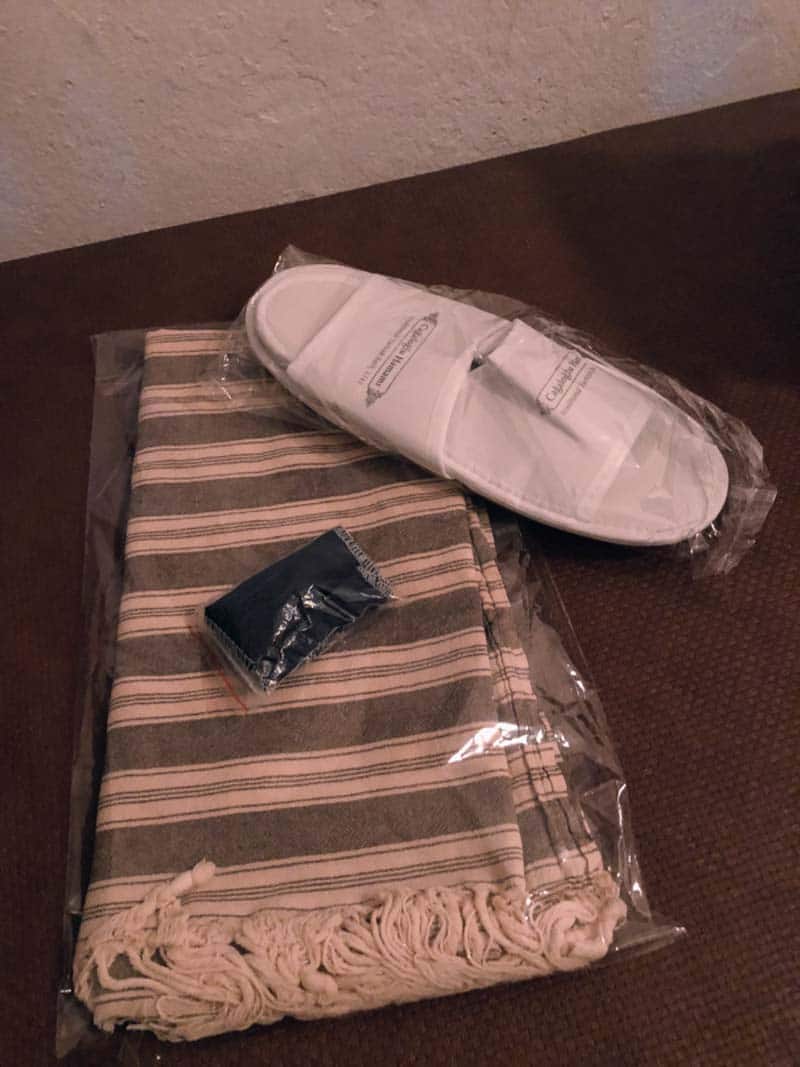 After sweating on the heavy marble slabs in the center of the main room, a dedicated person starts gently our scrubbing and cleaning, which will remain one of the great moments of my stay in Istanbul. By passing the lemongrass soap through a fabric, she deposits a huge amount of foam on your body, creating a delicious softness envelope. I don't think I'll ever been so clean in my life.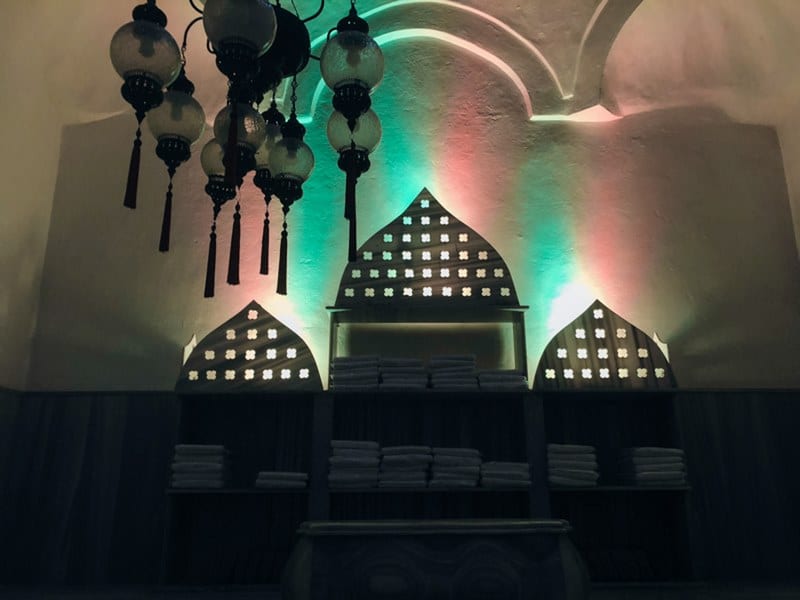 As beams of light pierce through the thin star openings of the dome, murmurs echo up to the top of the dome.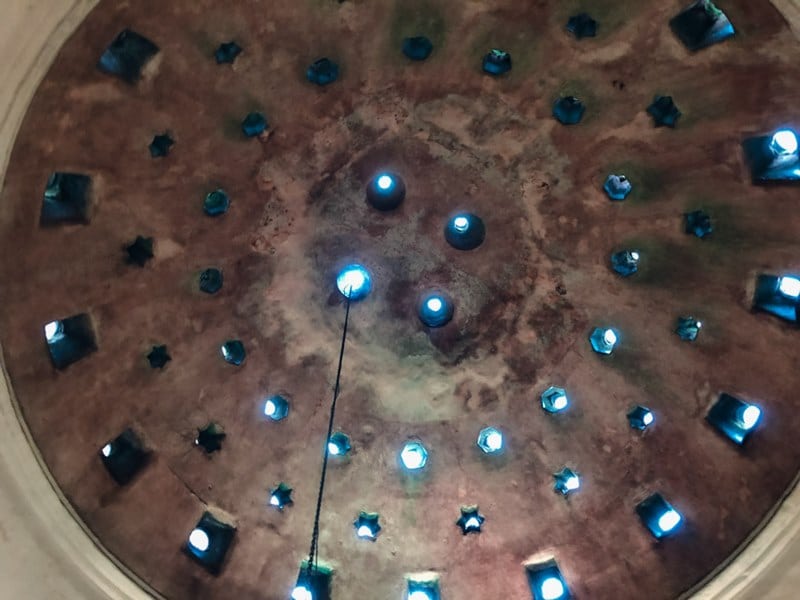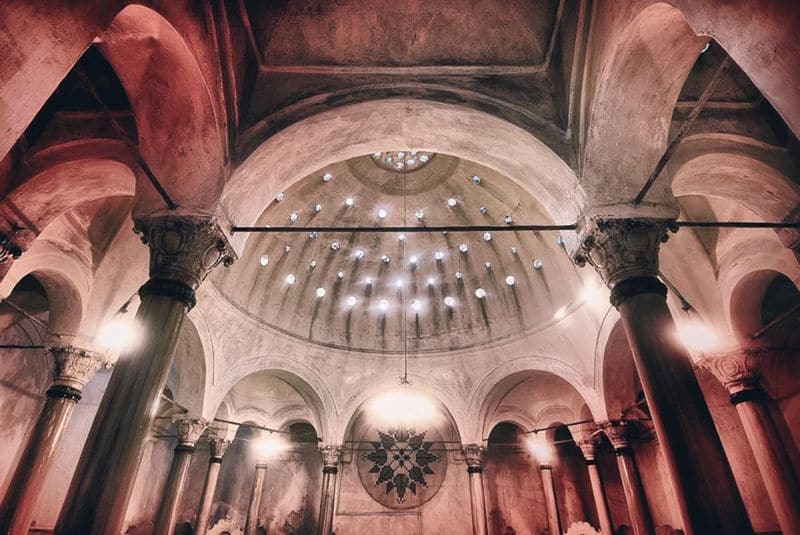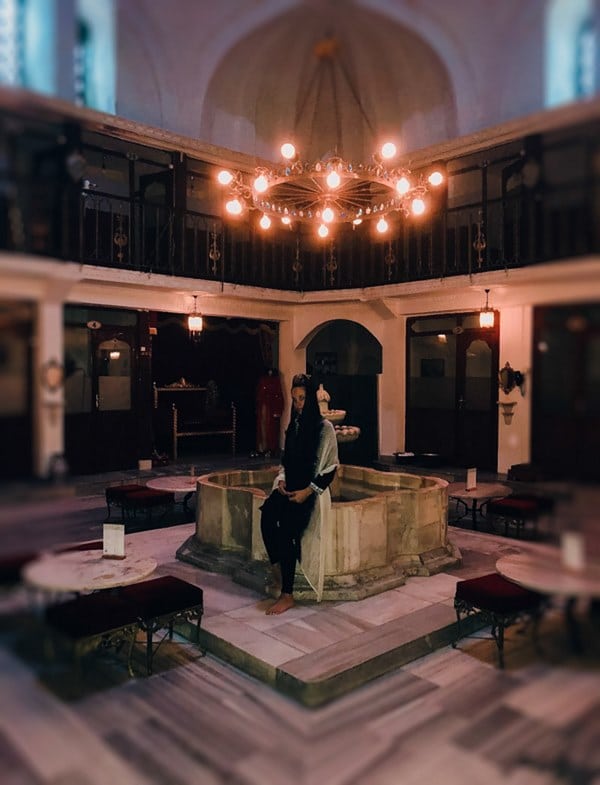 Old stones, heavy wooden doors, white and grey marbles; the past of the place exudes through its walls.
A sensual alcove where it's not difficult to put oneself in the shoes of a courtesan preparing for the sultan.
Located near Saint Sophia and the Basilica cistern, Cağaloğlu was the last hammam to be built in the Ottoman Empire. The place has seen many celebrities, such as Ataturk, Edward VIII of England, William II, composer Franz Liszt, Tony Curtis, John Travolta, Harrison Ford, Kate Moss, Cameron Diaz.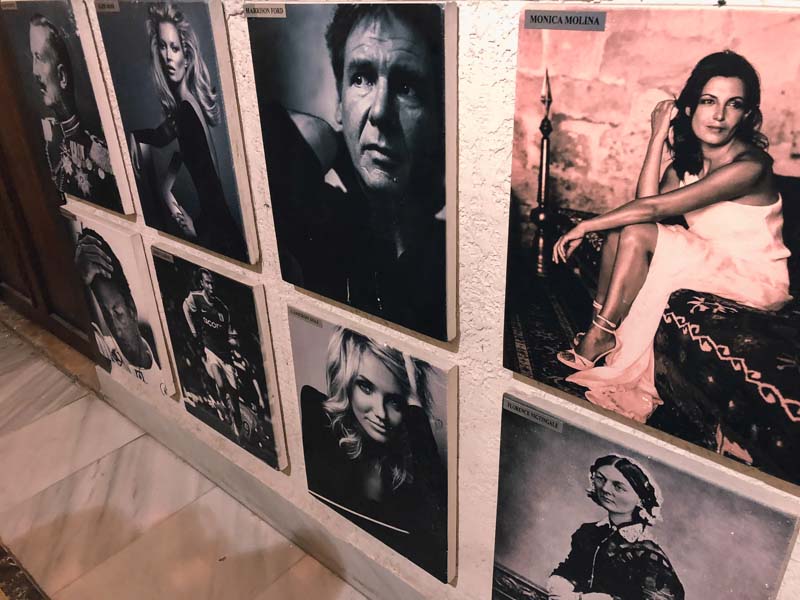 The best time to go.
Open every day from 8am to 10pm. Ideal at the end of your stay, to relax after visiting days. Reservation are recommended. Please note that you will be asked to pay a deposit. There is a male and a female part, separated of course.
Budget.
Single entry at 30 €/ With massage (a simple pressing of the fingers on certain areas of the body which is not worth the extra 10 €): 40€ / With massage + scrub: 50 €.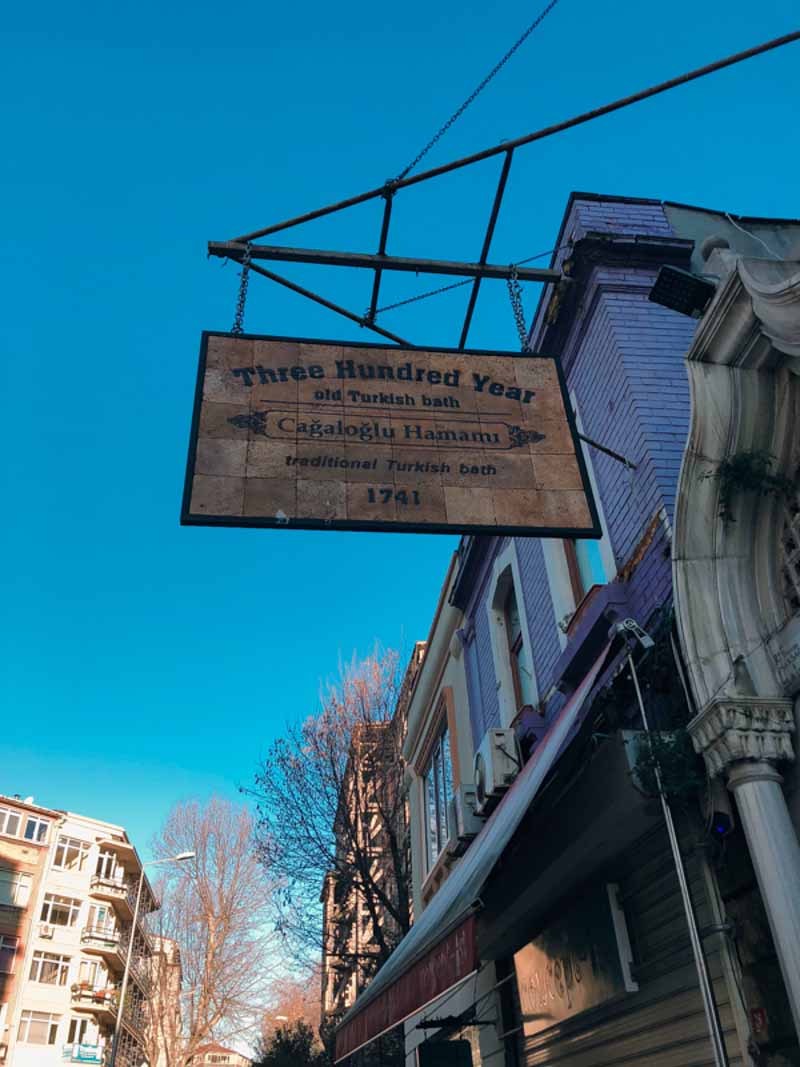 There is another hammam near Saint Sophia, the Ayasofya Hürrem Sultan Hamamı, which, as its name indicates, was Roxelane's (Hürrem), the beloved woman of Soliman. But the rates are much more expensive since the single entry is at 85€. The addition of services increases the bill to more than 100€.