Madagascar isn't a random country.




Starting a trip there can raise a few questions.




Is it too dangerous ?

 

Which itinerary to choose ?

 

What's the best season ?

How to move there

?




Here is some useful information that will help you to consider more serenely a road trip on the Red Island.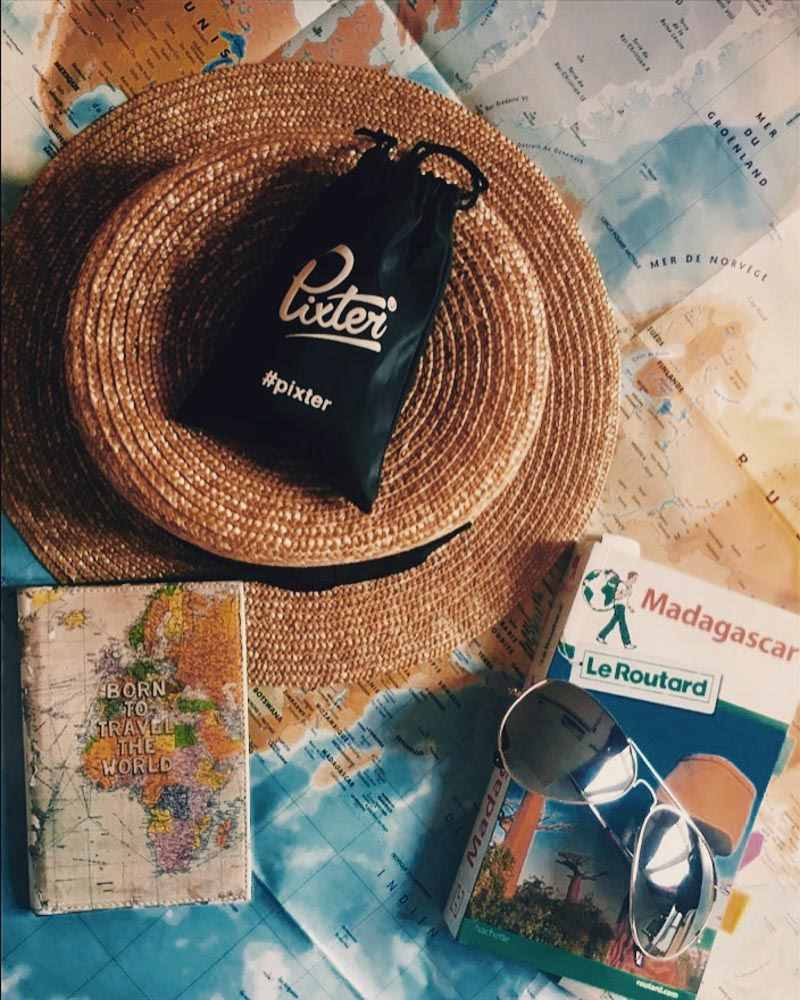 Population : 25 millions
Area : 587 041 km²
Literacy rate : 65%
  11 h flight (en direct) From Paris to Antananarivo
 Airport in Antananarivo (Tana), Antsiranana (Diego Suarez), Toamasina, Majunga, Nosy Be and Taolagnaro, but the direct flights from France land only in Tana.
 Time zone : EAT -  UTC/GMT +3H
A multiprise will be very useful to connect all your devices because there aren't many outlets in some hotels
 Currency : Ariary (MGA) 1 € = 3 807 MGA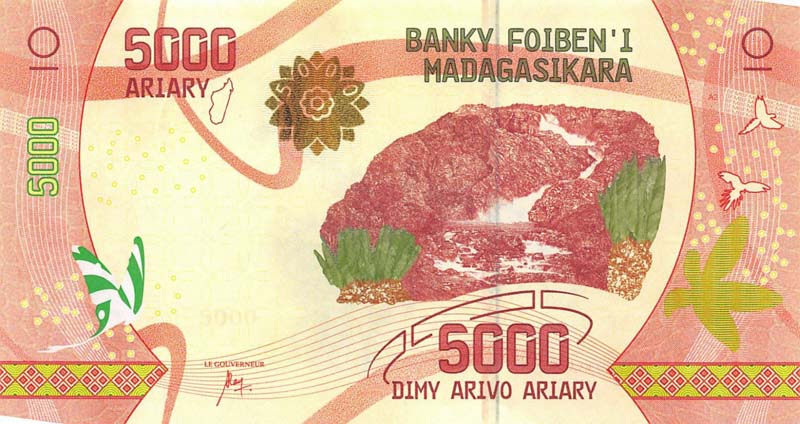 WHEN GOING ?
During the dry season, from May to December. I will even specify, from the end of September to the end of December, to be able to see the whales and shark whales.
The rainy season from January to April prevents access to some sites and can lead to heavy flooding. In addition to raincoats, it will also be necessary to provide salt to remove any leeches in the parks. Plus, it's hurricane season. It doesn't happen every year, but if it has to, this will occur between January and March. Nice vacation….
HEALTH / ACCESS
No vaccine required but malaria treatment strongly recommended. Mosquito repellent. The hotel rooms are equipped with mosquito nets.
Visa on arrival (faster than ordering it at the Malagasy consulate) + Passport valid 6 months after your return date.
Wash your teeth with a bottled water to avoid a tourista !
Your driver will provide water for long trips and parks (at least 2 bottles per person per half day).
SECURITY
Madagascar is a very poor country. Some tourist areas require to be more vigilant.
In all cases :
Before going, email yourself a copy of your passport and write down the IMEI number of your celle phone, to be able to deactivate if necessary

Don't bring any jewels, with or without value, with you.

No ostentatious signs of wealth.

Never visit a touristic site without a guide

Save your money in different places.

Yes, I know, it's painful and you can be afraid to forget the hiding place.

For my part, I made elastic bundles with the amount noted on a small paper.

Never take all your money on a trip, leave a portion of it in the safe of your room.

But take some anyway !

if not, you could

upset your attackers.

A little money will soothe them and can prevent a more serious assault.

Take small padlocks for each of your suitcases
The sites to watch out:
Tana : Don't wander alone in the capital at night, if at all !
The French Mountain (Montagne des français) and the Ankarana park

have been attacked in the past.

 

A week before our arrival at East Ankarana Park, tourists were robbed by armed robbery in the heart of the park.

 

The thieves stole money and equipment, but one of the tourists was able to take a picture of them :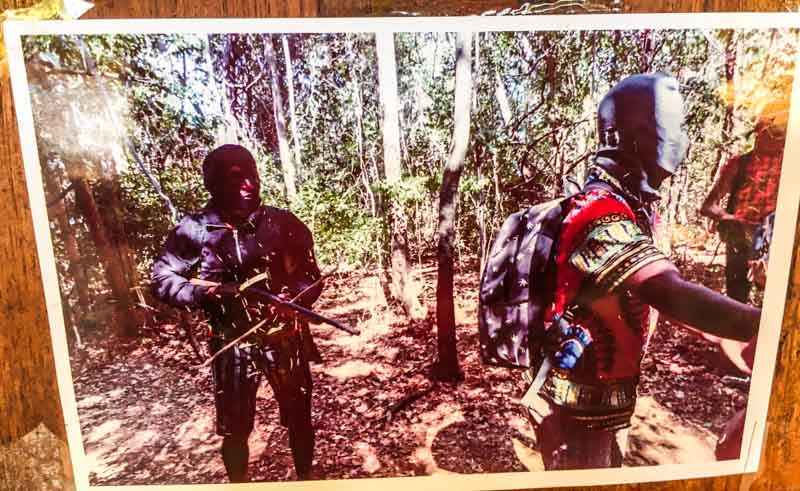 Ankarana Park
October 2017
The villagers were able to find one of the criminals and apply popular justice. They killed him... Tourism is an essential economic resource for local people. They can't tolerate these attacks. But the corruption and incompetence of the courts leads them to do justice themselves. No doubt their sentence will serve as an example ...
The road from Ranomafana to Isalo is very dangerous, especially at night, where military convoys are organized for vehicles to pass through. E

ven in daytime, our driver didn't want to go and suggested a big detour, but safe.
BUDGET
Take only 50€ notes for the exchange, already a quite big amount for the Malagasy banks

Make your first exchange at the airport at SOCIMAD;

the rate is quite good there.

Then in the banks.

If you have more than €50 of Ariary left on the way back, you will only be able to change €50;

so

spend the rest on souvenirs or better, give it to a penniless Malagasy (that is to say almost all...)
Flights. Air Austral is cheaper and faster than Air Madagascar.While comparing, be careful to look at the duration of the flight. Even a "direct" one may involve a technical stop that will extend your flight. For my part, Air Madagascar's flights for October were more expensive and longer than Air Austral's ones (900 €/multi destinations).
Depending on your itinerary, you will probably have to land in Tana, to leave from Diego or Nosy Be for example.
Hotels. From 7 to 15€ by night/pers. The rates may vary depending on the standing but this will always be very affordable.
Meals. Breakfast around 2€, Dish 3€.
Baksheesh
In Madagascar, the police isn't to protect the population but to tax it. Any excuse is good for claiming a ticket, such as a so-called compulsory vaccine. Have your vaccination book with you to help with this problem. Your driver will know the current " rates " and manage them. Raise the issue with him when discussing his rate. However, the amounts are often derisory (for you) and corruption on the roads is mainly concentrated in the south of the country.
Example : driving without a license, the cop will ask 5000 MGA (1.30 €)
ACCOMMODATION 
It 4s sometimes difficult to book hotels in Madagascar in advance. Not all are on the booking platforms and most of the time the phone number and email are obsolete. I advise you to just book your first hotel in Tana for your arrival, as well as in Diego and Nosy Be, if these cities are in your program. For the rest, don't worry : if you can't reach the hotel of your choice, your driver will do it. They know the right hotels and know where, when and how to book.
TRANSPORT
It's a long road, so we can think.
Malagasy proverb. And clearly they know what they're talking about...
In Mada more than elsewhere, the choice of a good driver is essential :
He must know the roads and trails of his vast country, know which ones to take and which ones are potentially dangerous.

Some roads are theoretically drivable on Google Map, but impossible in practice.

And vice versa.

He must have some mechanical skills.

 

Potholes are just huge in some places.

 

The cars are old, patched (except if you make the whole trip by 4 x 4). A resourceful driver will save you stress and time.

 

But don't panic, they are almost all.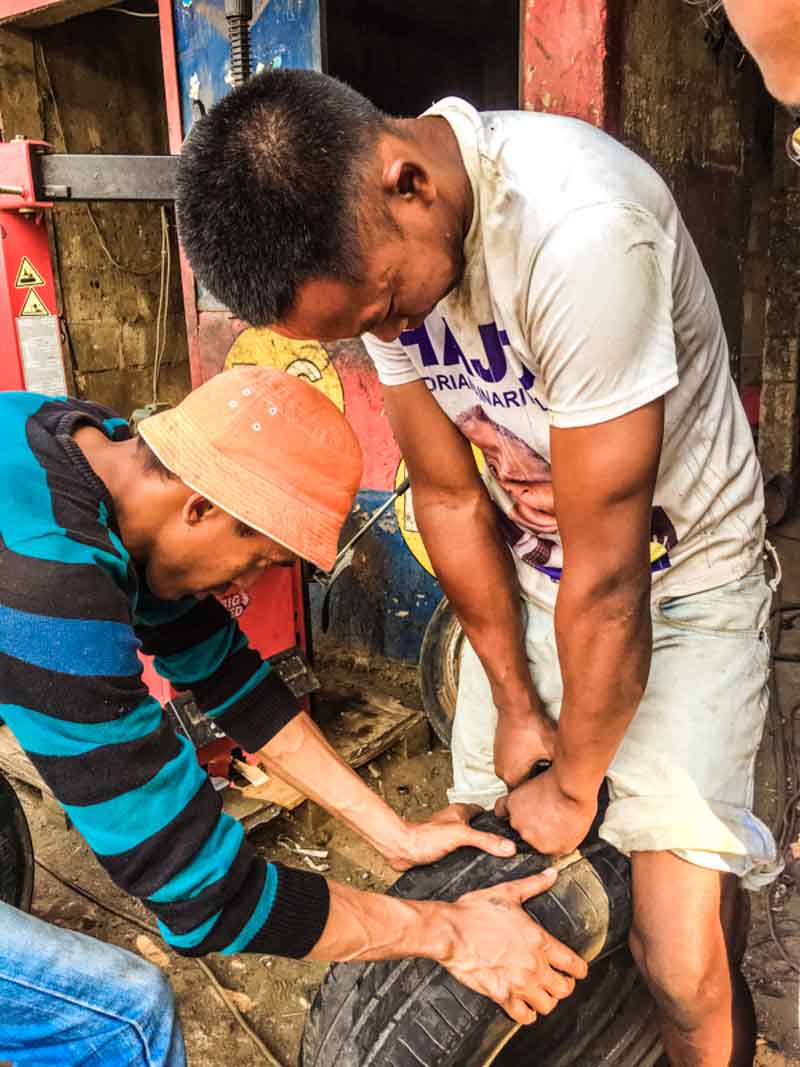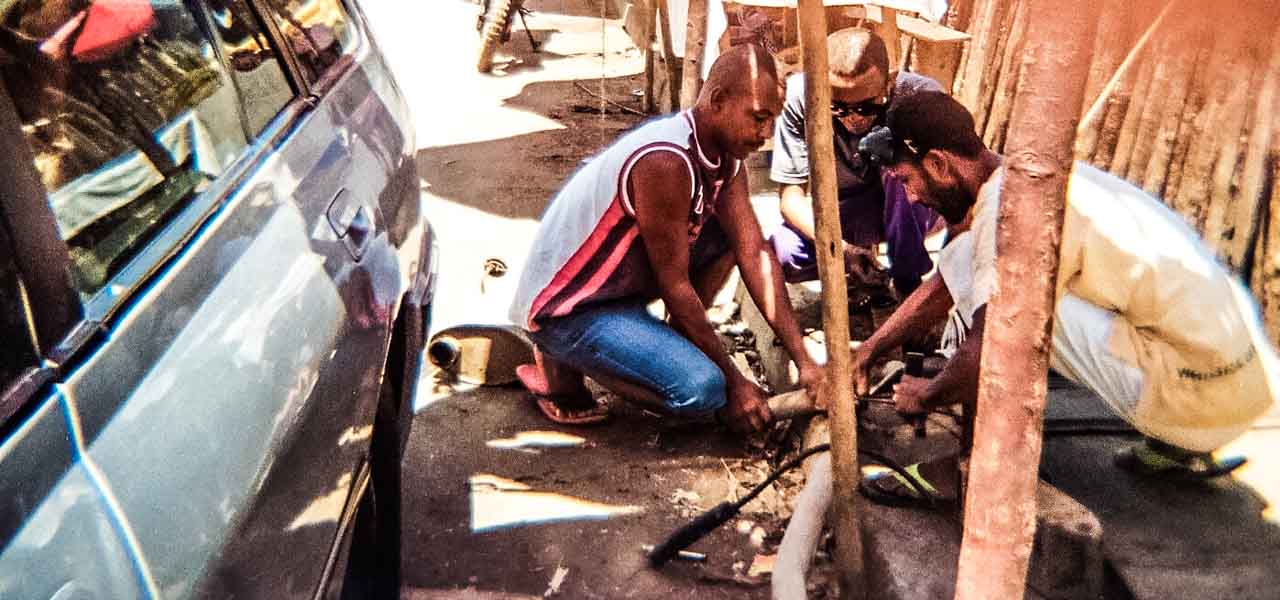 then the exhaust pipe came off.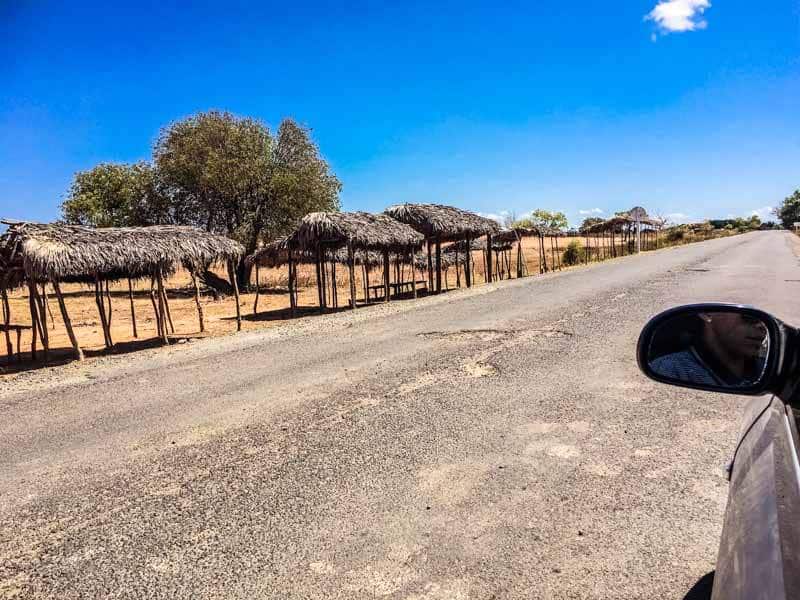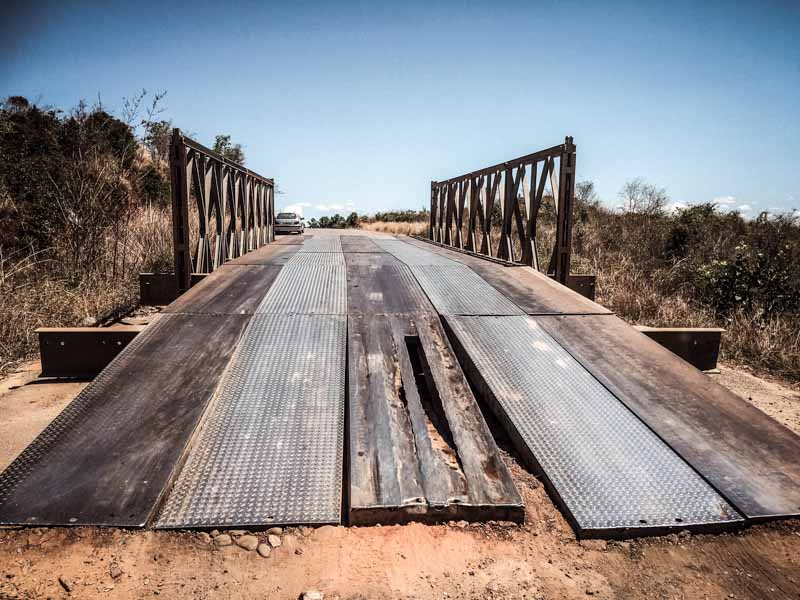 Each rainy season deteriorates more and more the roads, which are almost never rebuilt.
CAR
It's more convenient, but of course more expensive, to rent a 4 x 4 vehicle during the whole stay. If you have the means, don't hesitate, because for some sites it will be difficult to get one (Ankarana for example). In this case, ask your driver or guides to find one for you and negotiate the price each time.
If you don't want to know what 3 weeks of mechanical troubles looks like on malagasy roads, don't click here !

As I'm a very nice girl, I give you here my 3-week itinerary on the Red Island, on which I spent countless hours and talks with our Malagasy driver.
In life there is what Google map announces… and reality !
Landing in Tana
Day 2 : toad to Anjohibe / Hôtel in Anjohibe
Day 3 : visit of the Red circus and Anjohibe caves / Hotel in Majanga
Day 4 : road to and visit of the Ankarafantsika National Park/ Hotel near the park
Day 5 : road to Antsohihy/ Hotel in Antoshihy
Day 6 : road to and visit of the Ankarana East park / Hotel " Chez Laurent "
Day 7  : visit of the Ankarana West park / Hotel " Chez Laurent "
Day 8 : road to Ambaja / Hotel in Ambaja
Day 9 : road to Diego / Hotel in Ramena
Day 10 : visit of the Emerald bay / Hotel in Ramena
Day 11 : visit of the 3 bays / Hotel in Ramena
Day 12 : visit of the Red Tsingy and Amber Mountain
Day 13 : road to Ankify/ boat to Nosy Be/ Hotel in Nosy Be
Day 14 to 20: Nosy Be
Day 20 : return flight from Nosy Be
My initial itinerary, with 9 more days (without the Isalo)
Landing in Tana/ departure for Antsirabe
Day 2: road to Ranomafana / natural pool
Day 3 : visite of the Ranomafana National Park then back to Antsirabe
Day 4 : road to Morondava
Day 5 : in late afternoon visit of the Avenue of the Baobabs
Day 6 : Avenue of the Baobabs at suntise then road to the Tsingy
Day 7 : visit of the Tsingy de Bemahara
Day 8 :  return to Morondava
Day 9 : return to Tana
However, I'm glad that I could not do everything all at once, because it will allow me to come back more serenely and take the time to discover the South and its wonders. Which is why I advise you to visit the country twice. The long journeys are exhausting especially after 3 weeks.
SMALL LEXICON OF THE COUNTRY
Vazaha. (pronounce "vaza") Tourist, white people, for the Malagasy. Note that the foreigners integrated in the country are no longer so named. The term also induces a notion of superior social position.
Tsingy. A pinnacle, a block of rock sharpened by rain for millions of years. The term means " tiptoeing " in Malagasy. Also visible in China, Borneo and New Guinea, they can reach 60 meters in height but form in Madagascar real stone cathedrals on several hectares. A unique landscape of the Red Island, which can be found in Bemahara, Ankarana Park, and near Diego Suarez.


Laterite. Red rock, rich in iron hydroxides or aluminum hydroxide, formed in hot and humid climates. The country is nicknamed « Red Island » because of its laterite-laden land that colours its plateaus, but there are also some in Argentina, Polynesia, India, Brazil or New Caledonia.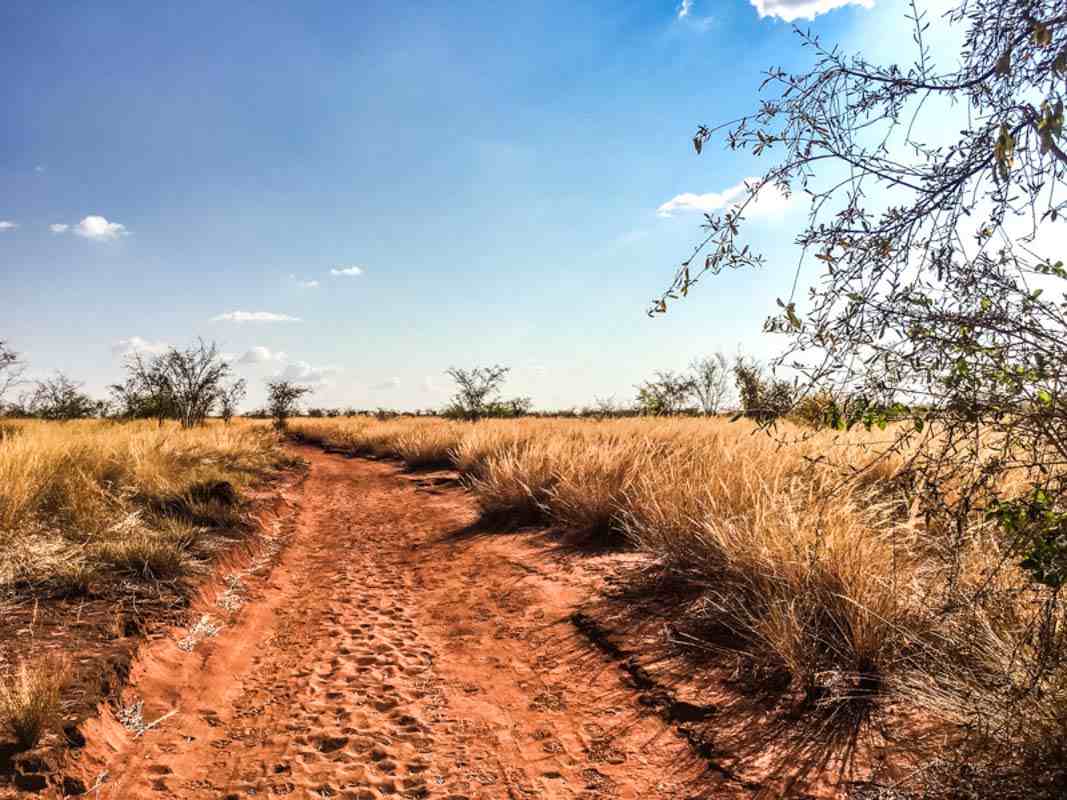 Lavaka. The term means " hole " or " pit " in Malagasy and describes huge ravines dug by the waters.The red circus near Mahajanga is an example.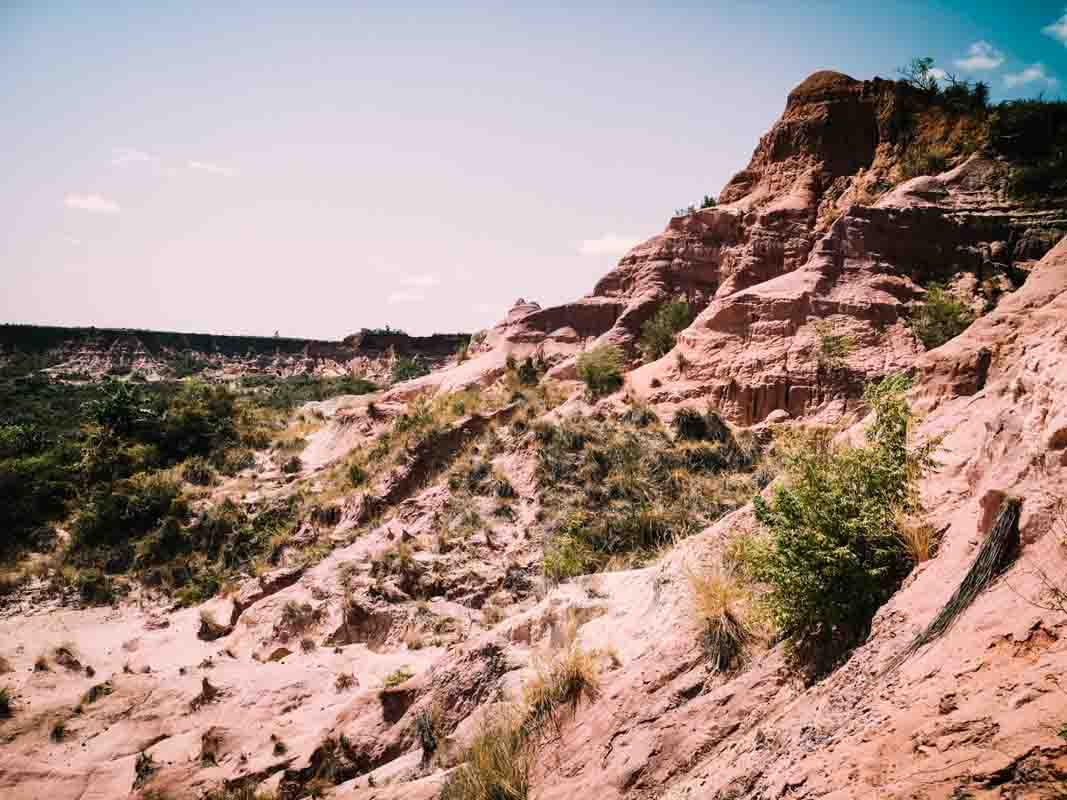 Sakalava. One of the 18 ethnic groups of Madagascar, majority in the West of the country. The sakalava kingdom ruled the country until the 18th century.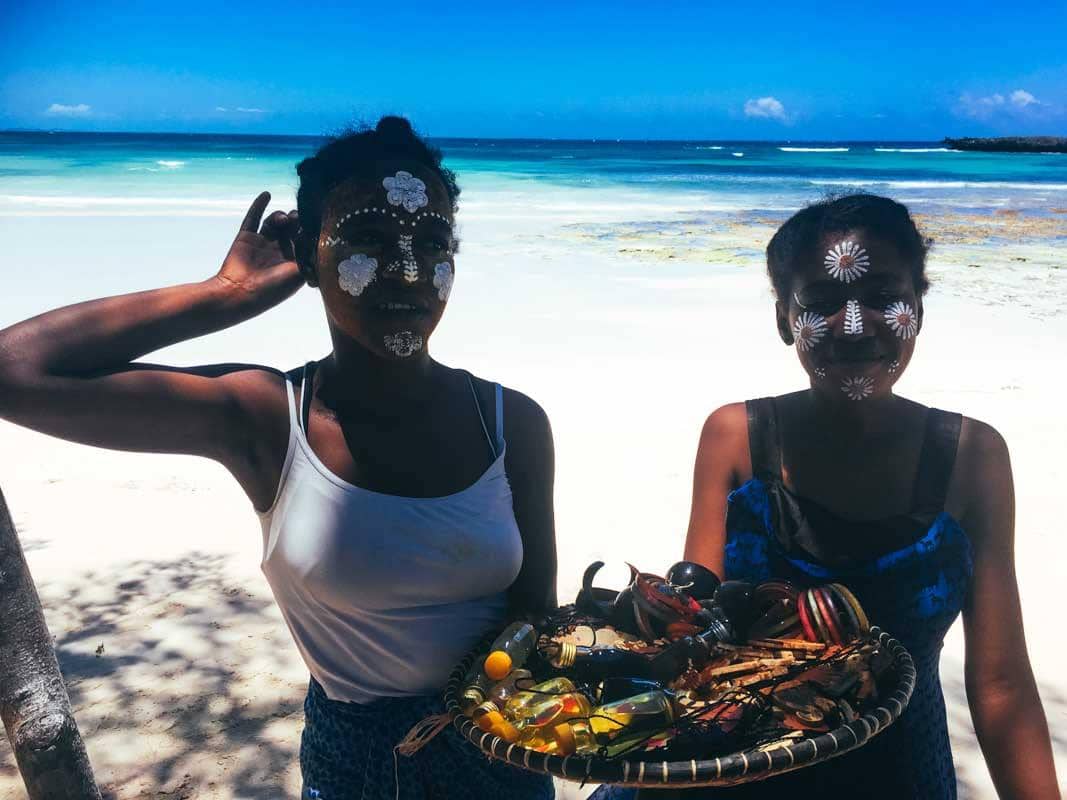 Dahalo. bandits looking for zebuses to steal. In the South, they terrorize the breeders for whom their herd is their only wealth.