Safari means "long trip" in Swahili, and safara means "he has travelled" in Arabic.

If the word can therefore be likened to any long adventure in foreign lands,
it leads much more in its semantic wake and in the collective imagination.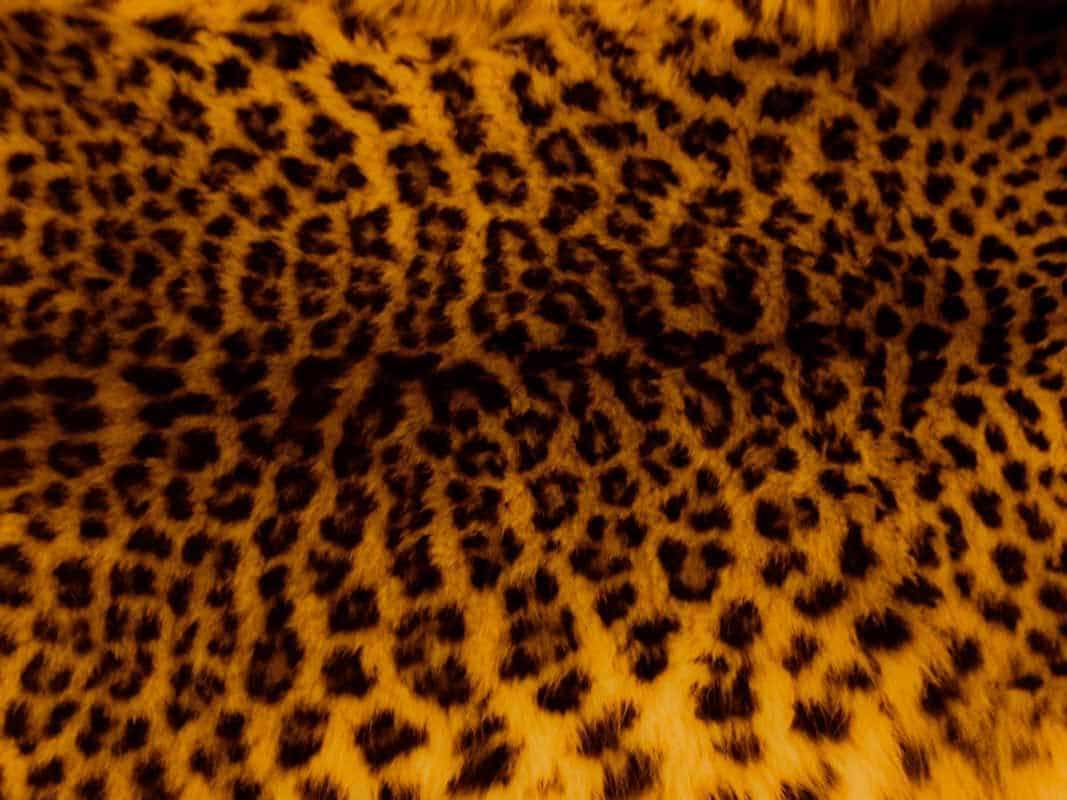 Influenced by fashion (Yves Saint Laurent), cinema (Out of Africa) and certain exceptional destinies related to African lands (Karen Blixen, Ernest Hemingway,…), the traveler's imagination, dressed in his Saharan and armed with his binoculars, is searching for both the famous Big Five, and the aesthetics of this lifestyle.
Defined by Ernest Hemingway in his novel The Snows of Kilimanjaro, the Big Five are the lion, the leopard, the elephant, the rhinoceros and the buffalo.
This is not a scoop; the most difficult to observe are the felines. To increase its chances, you should favour early outings in the morning, and bring binoculars (unless your camera is equipped with a high-performance zoom).

The different types of safaris
By minibus vehicle, or 4x4 with opening roofs
The most commonly offered. Some circuits offer a surcharge for the 4x4 option, which are still much more valuable. Taking a bus safari is nonsense to me. You might as well go to the zoo…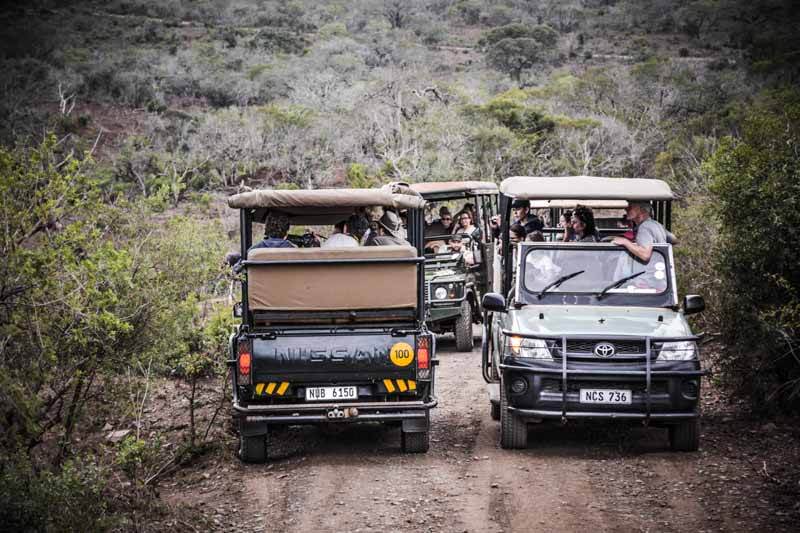 Private or shared vehicle
A little luxury. But the experience is worth it.
On foot, with a guide
Allows observation as close to nature as possible. Of course for safety reasons this is not possible in all parks. But following in the footsteps of a Masai guide in Masai Mara (Kenya) is a must!
By canoe or small boat
In parks where there is a river. Interesting to observe hippos, crocodiles and other animals coming to drink.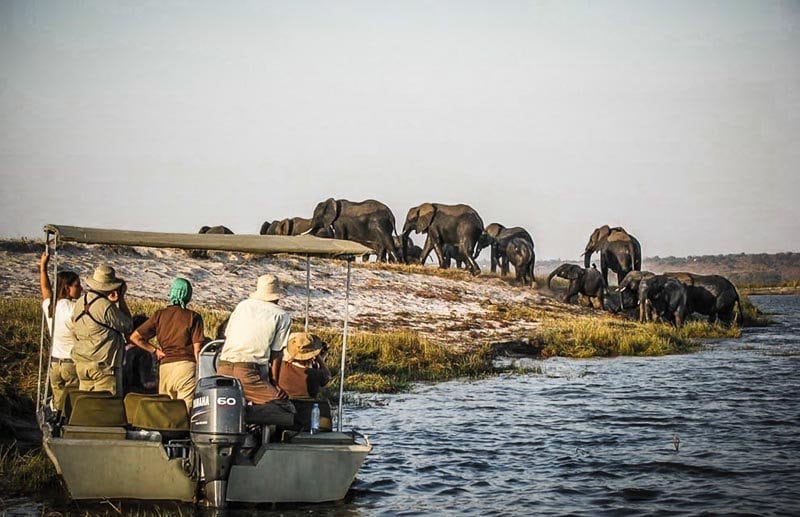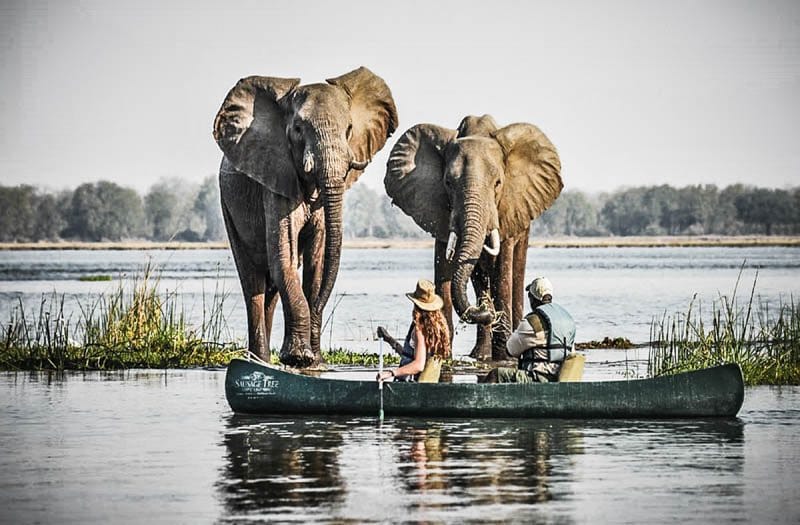 At night
Night safaris make it easier to observe certain species such as leopards, hyenas, lions, but also many nocturnal animals such as genets, civettes, servals, galagos, owls.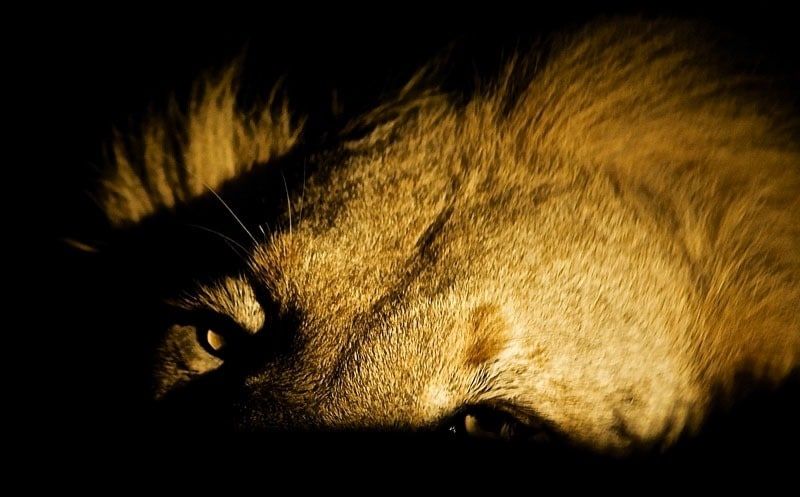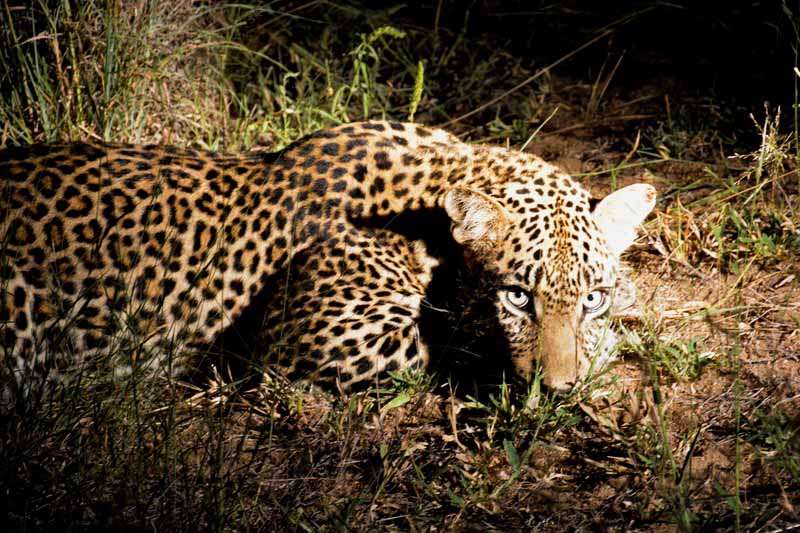 By plane
An exceptional experience, which of course at a price. Undeniable view of the plains, bush and herds of animals.
Different types of aircraft: from 4 to 9 passengers. Be careful if your journey goes beyond borders, you should have the proper visas on your passport.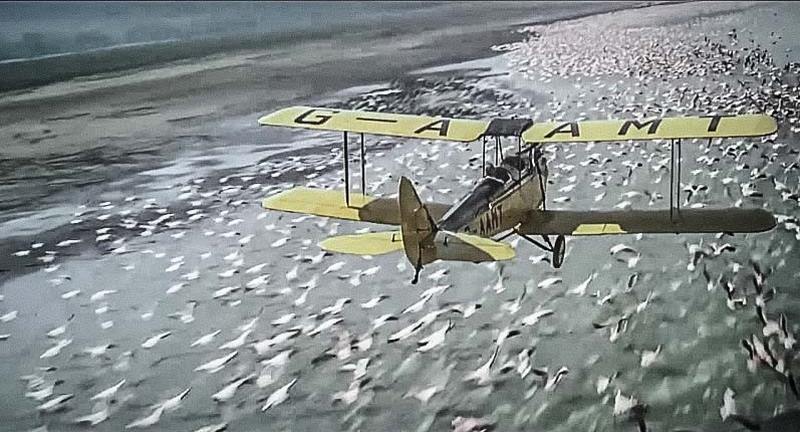 Extract of Out of Africa, when Karen and Dennis fly over Kenya.
In a balloon
The slow speed of the spacecraft makes it possible not to miss anything that happens below and to take pictures in complete peace of mind.
Stunning view of the colours of the savannah at sunrise, and of the galloping herds.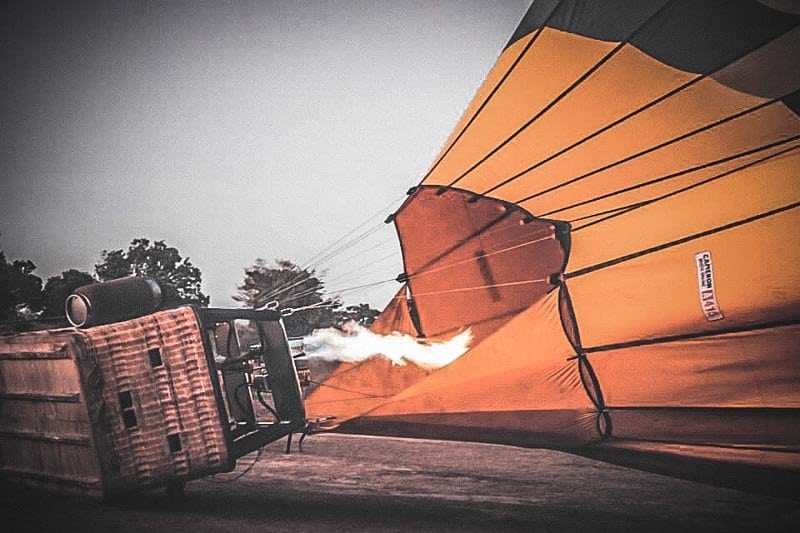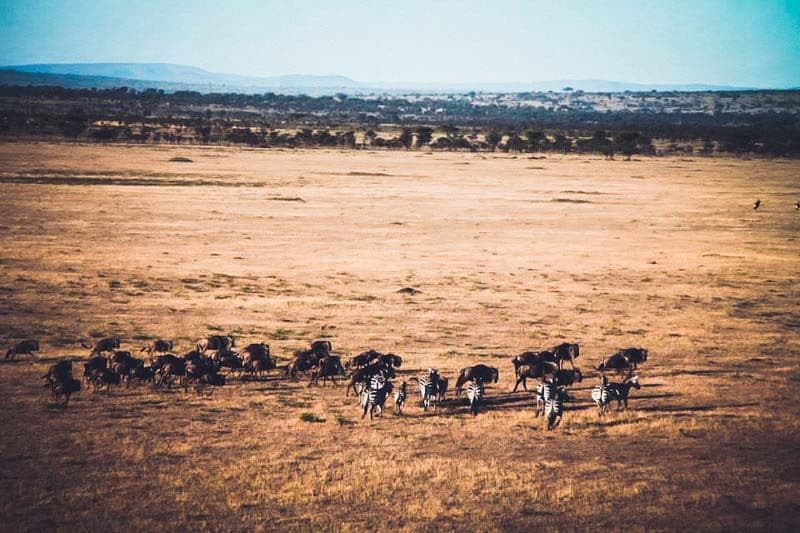 Where to go on a safari : countries and particularities

South Africa : very well organized parks
Kruger Park (19,485 km²): the most important park in the country with nearly 20,000 ha. It is possible to cross it with a rental car (impossible in Kenya).
Hluhluwe Reserve (960 km²) : night safaris or by boat available.
Addo park (1640 km²) :

more focused elephants even if it hosts (in more limited quantity) the Big Five.

Smaller dimensions allow for easier proximity to animals

Botswana : 

an exceptional relief.

Another experience.
Okavango Delta* (18 000 km2) : a

lso Big Five's kingdom, and more broadly of all African fauna.

 

In addition, its aquatic area makes it a favourite spot for bird watching.

 Clearly

, it's the Noah's Ark.

 

As you would expect, safaris are expensive.
*a delta is a river that spreads and forms islets
Chobé National Park (11 700 km²) :

its location, close to Victoria Falls, allows to combine the two.

Big five, hippopotamus, great variety of antelopes, many waterbirds, but especially elephants: 40,000!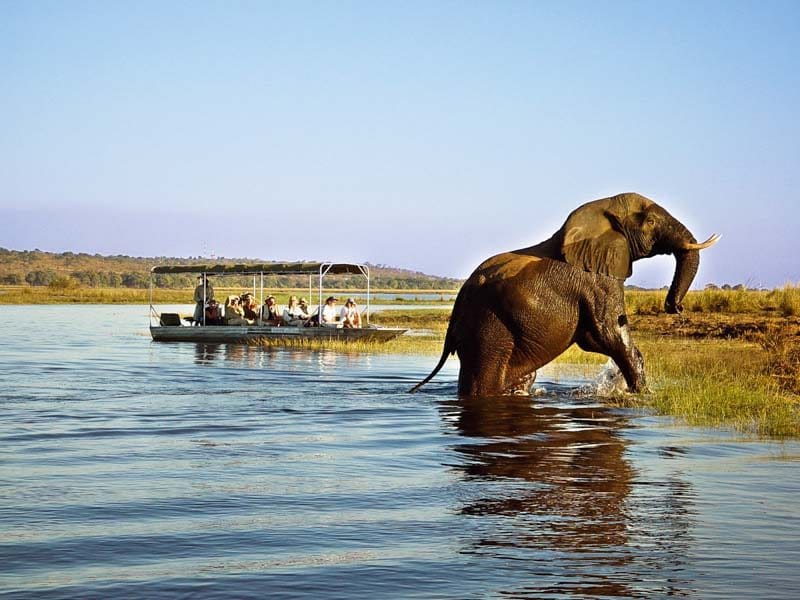 Kalahari Desert:

wider and larger than France and covers three countries: Namibia, South Africa and Botswana.

Its private reserves allow safaris to be made in one of the bushmen's ancestral lands.

Welcome to the land of the drolatic The gods fell on their heads (1980).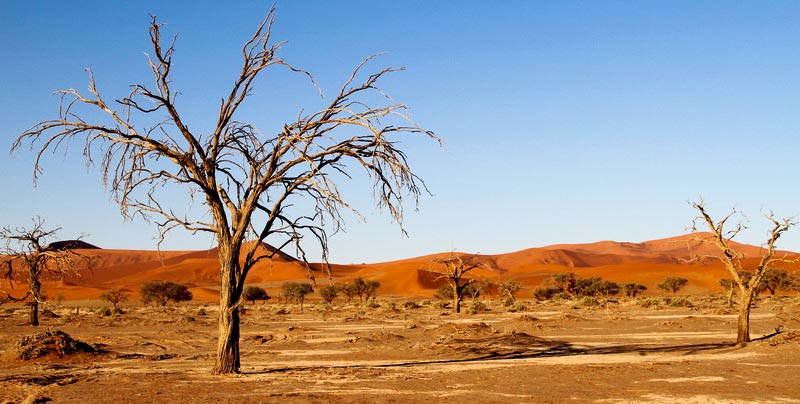 Here the attraction is not only the animals. The arid landscape so peculiar of this desert is a breathtaking beauty.
The Sketelon Coast: wrecks of boats half buried in sand, skeletons of animals. A setting that might suggest that no life form could survive there, and yet there are giraffes, lions, zebras, rhinoceros and hyenas.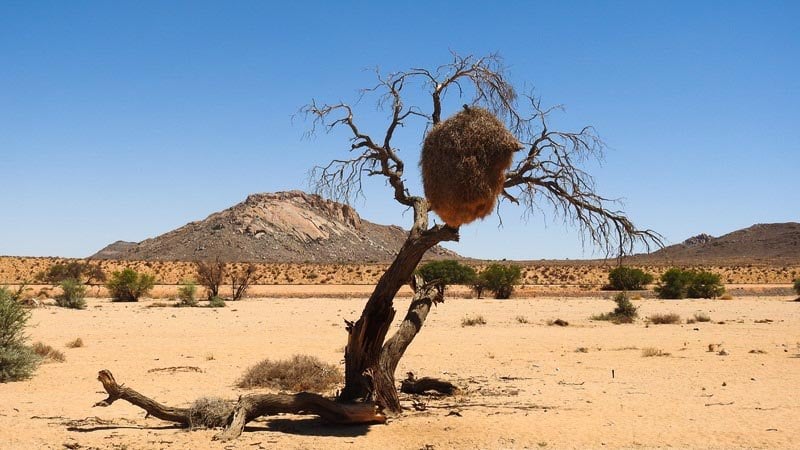 When the desert creeps...
Kenya : larger animal concentration, but higher rates
Masaï Mara Park (1510 km2) :

natural extension of Serengeti Park in Tanzania, this is the place, twice a year, to see the migration of gnous, zebras, gazelles and other animals, when they cross the Mara River, during the rainy season.

 

The show is impressive for its concentration of animals (herds can exceed 10,000 head) and the intense activity of predators.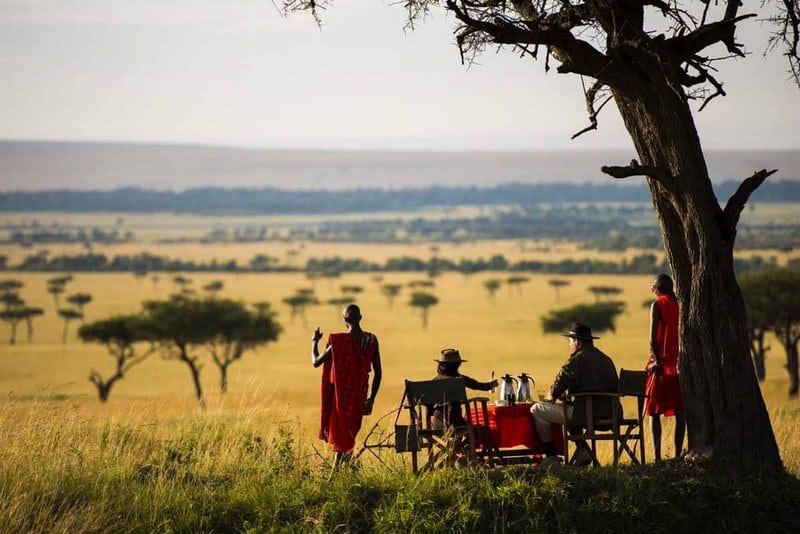 Amboseli (392 km2) :

located in the Masai territory.

 

The main advantage of this park is its view over the Mount Kilimanjaro (which is located in Tanzania). Here 

Ernest Hemingway wrote The Snows of Kilimanjaro, and Joseph Kessel The Lion. 

Having in your holiday photos both the animals and one of the most emblematic mountains of Africa : +++++ !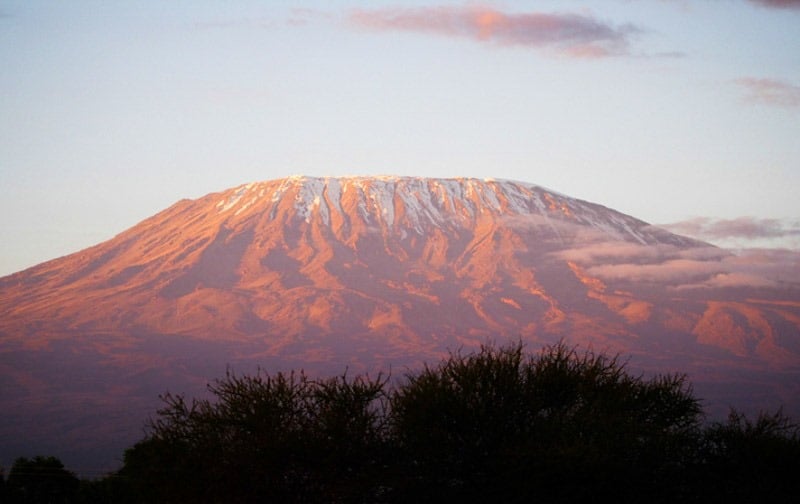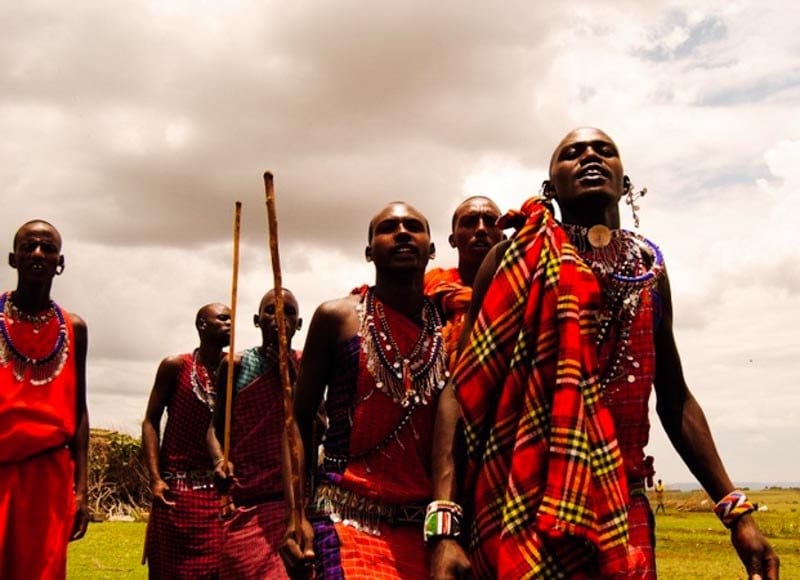 The Kenya lake system: 

if you are a fan of birds, especially pink flamingos.

Ornithological reserves of exception.

Lake Nakuru is the most accessible lake.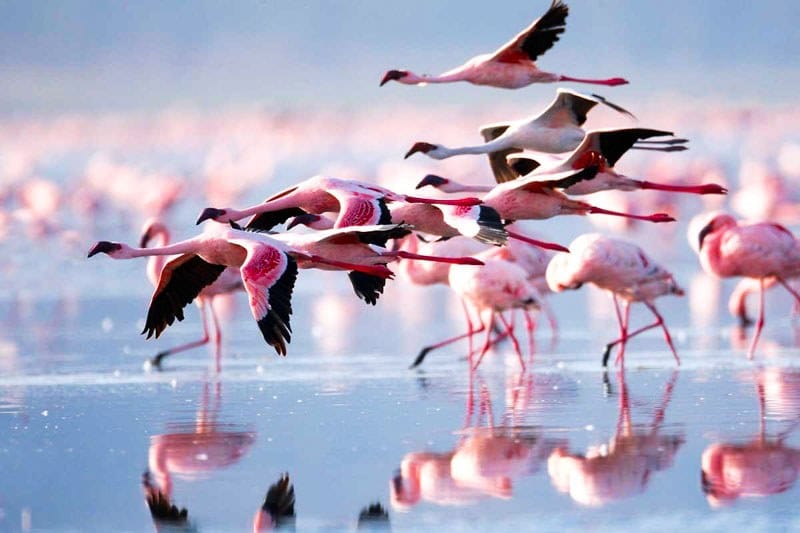 Tsavo National Park (13 747 km²) : the largest of Kenya's parks, recognizable by its red land.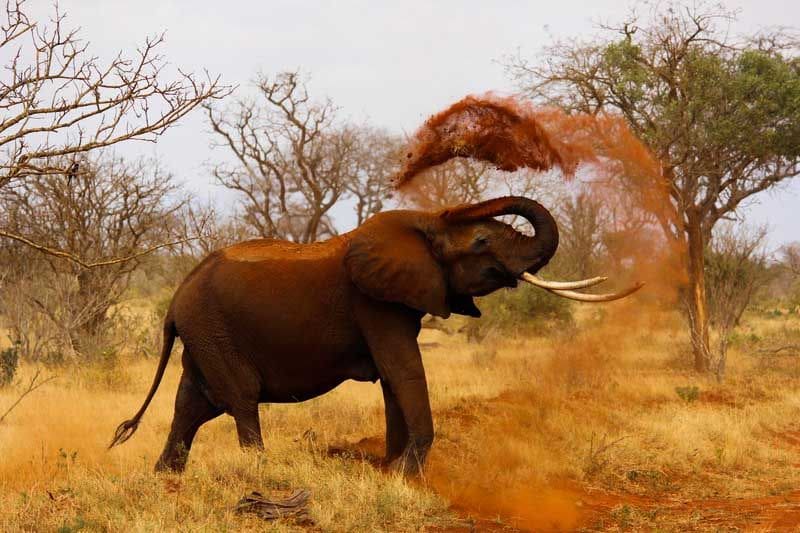 Malawi :

confidential safaris away from the tourist crowd




(but closer to Prince Harry !)
Majete Wildlife Reserve (70 000 ha) : Big Five, few tourists, and a large number of hippos and crocodiles.
Liwonde National Park (548 km²) : small but offers safaris in jeep as well as in ordinary car, canoe, and… on foot! This allows, while respecting the safety conditions, to observe as close as possible to the animals.
Malawi is a country dear to Prince Harry's heart, and with which he works to protect the elephant population.
" There has to be a balance between the number of animals and the habitat available, just as nature wanted. In this case, African Parks, in partnership with the Malawian government, has re-established a elephant safety zone." he said.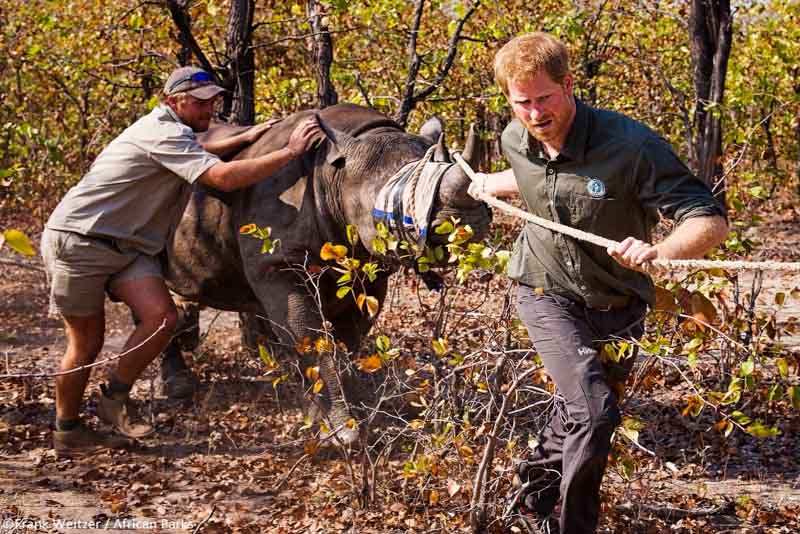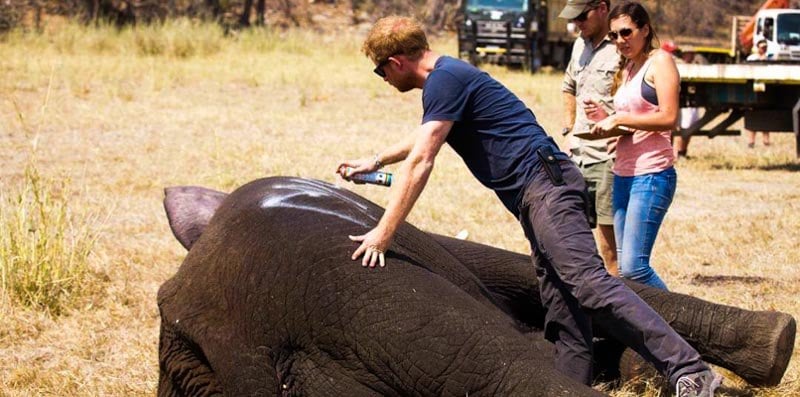 Namibia : luxury safari
Etosha National Park (20 000 km2) : Huge

.

Its salt marsh is so large that it can be seen from space.

Best in winter because the climate is mild and the wildlife is concentrated on the water points.

Namibia is one of the few countries where animals still roam freely without restriction due to human influence.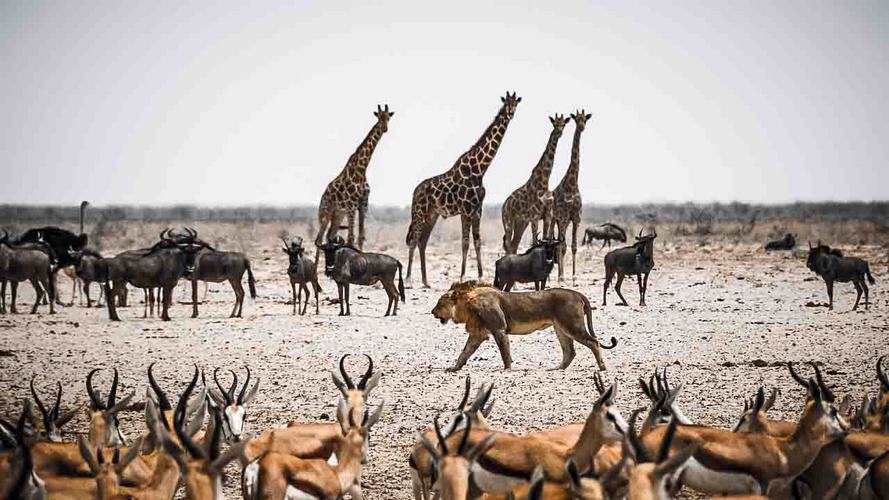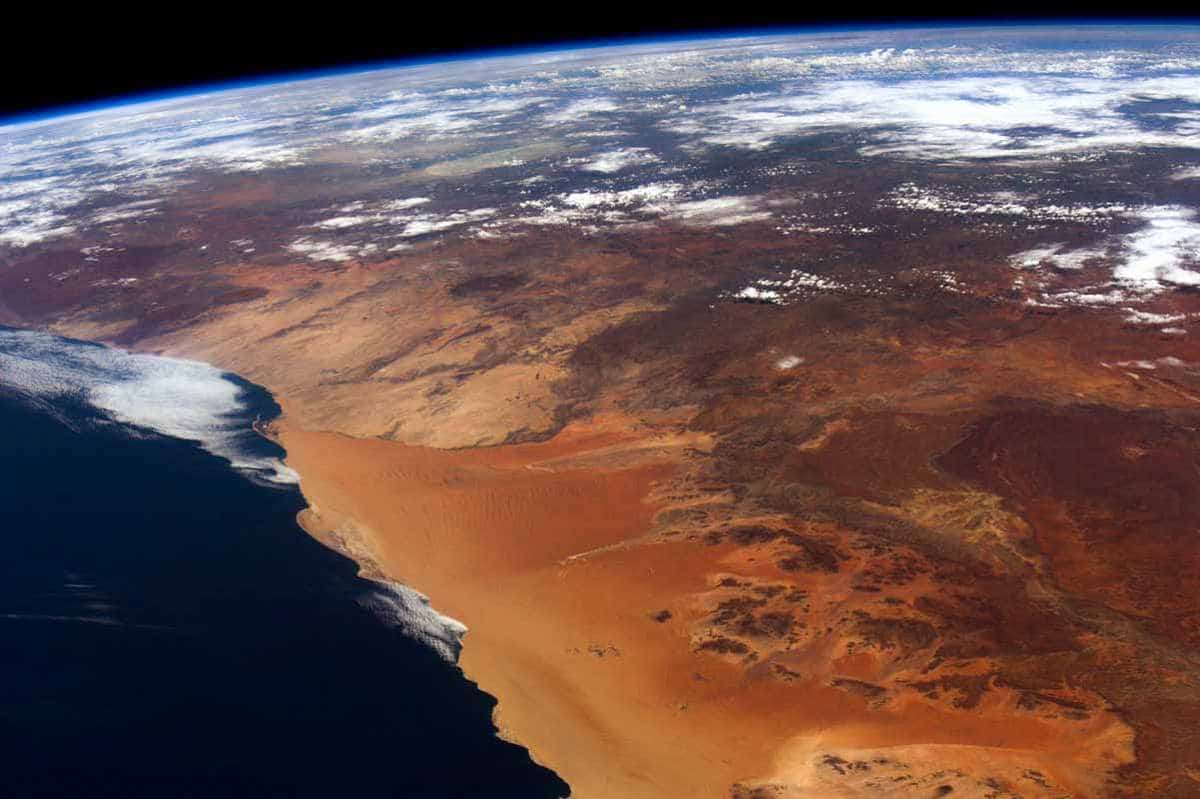 The ochre of the Namibian dunes meets the azure of the sea.
Credit photo Thomas Pesquet

Uganda, land of the great primates
Kibale National Park (776 km2)

hosts several families of chimpanzees, but also 375 species of birds, and other primates.

The park proposes to follow a family of chimpanzees in freedom, from sunrise to sunset.

Here no Big Five so, but it is possible to combine a safari in Tanzania or Kenya.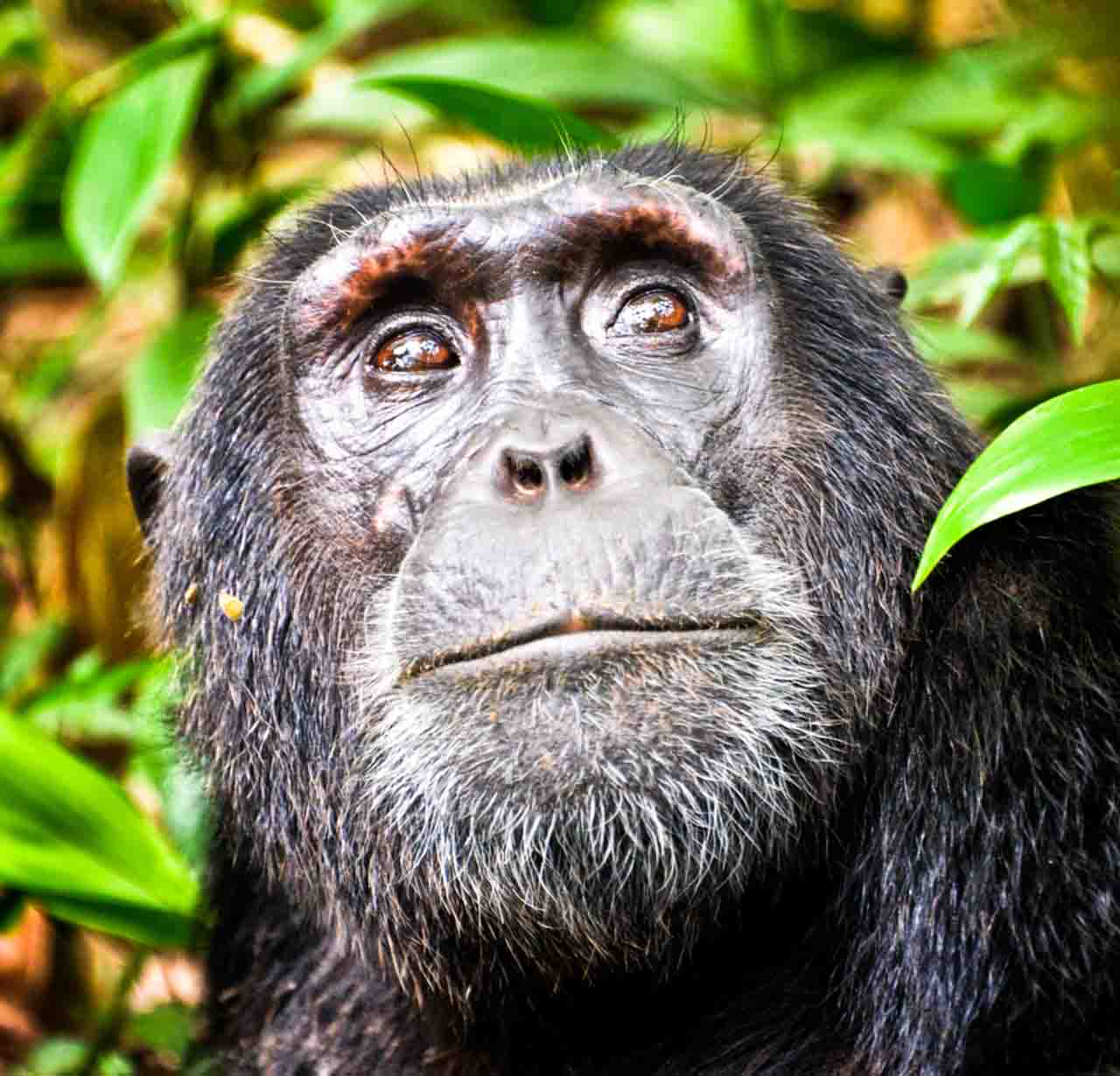 Bwindi National Park (331 km2) : is home to a large colony of mountain gorillas.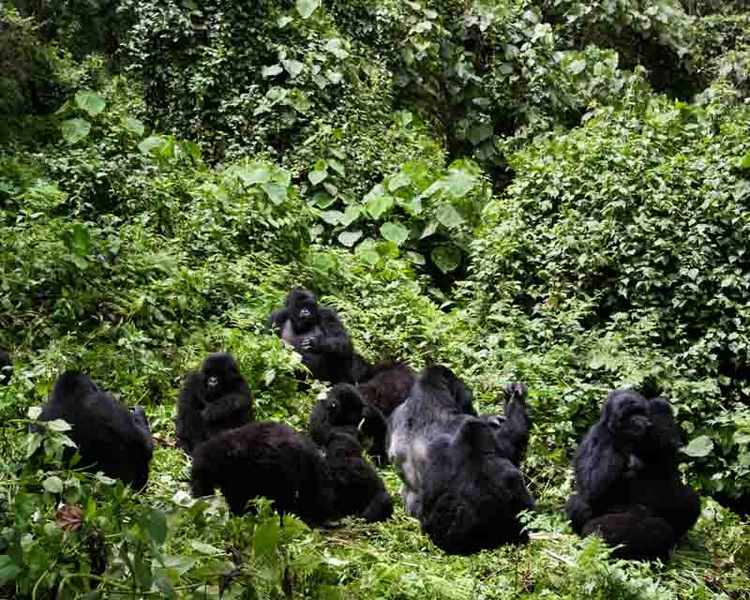 Queen Elizabeth National Park (1978 km2) :

thousands of hippos, 600 species of birds, elephants, warthogs, hyenas, lions, buffaloes, crocodiles.

Caves sheltering bats and pythons.

 Shall 

I stop there ?! lol

Lake Mburo National Park (370 km2) : zebras, buffaloes, impalas, elks, hyenas, jackals, leopards, hippopotamus, crocodiles.

Sri Lanka : the land of elephants... and leopards
Udawalawe (30 821 ha) : elephants, eagles, toucans, buffaloes, peacocks, birds, storks, crocodiles, varans, chameleons.
Yala (978 km2) :

the emblem of the park is the leopard, because it's home to one of the highest densities in the world.

But also, elephants, buffaloes, crocodiles, cobras.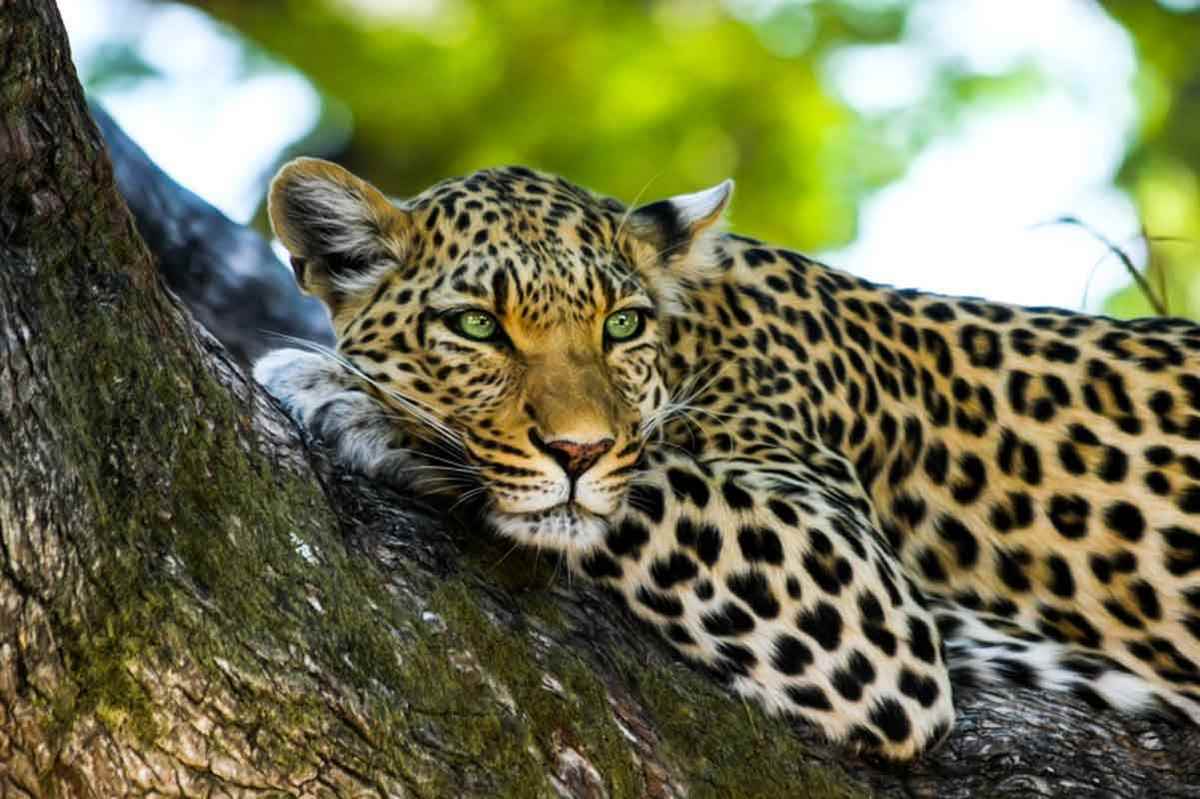 Tanzania
Serengeti Park (14 750 km²) : the second animal park in Africa.

The continuity of the Kenyan Masai Mara, but more extensive.

Refugees in Kenya during the dry season, millions of wildebeests, zebras and gazelles return with rain.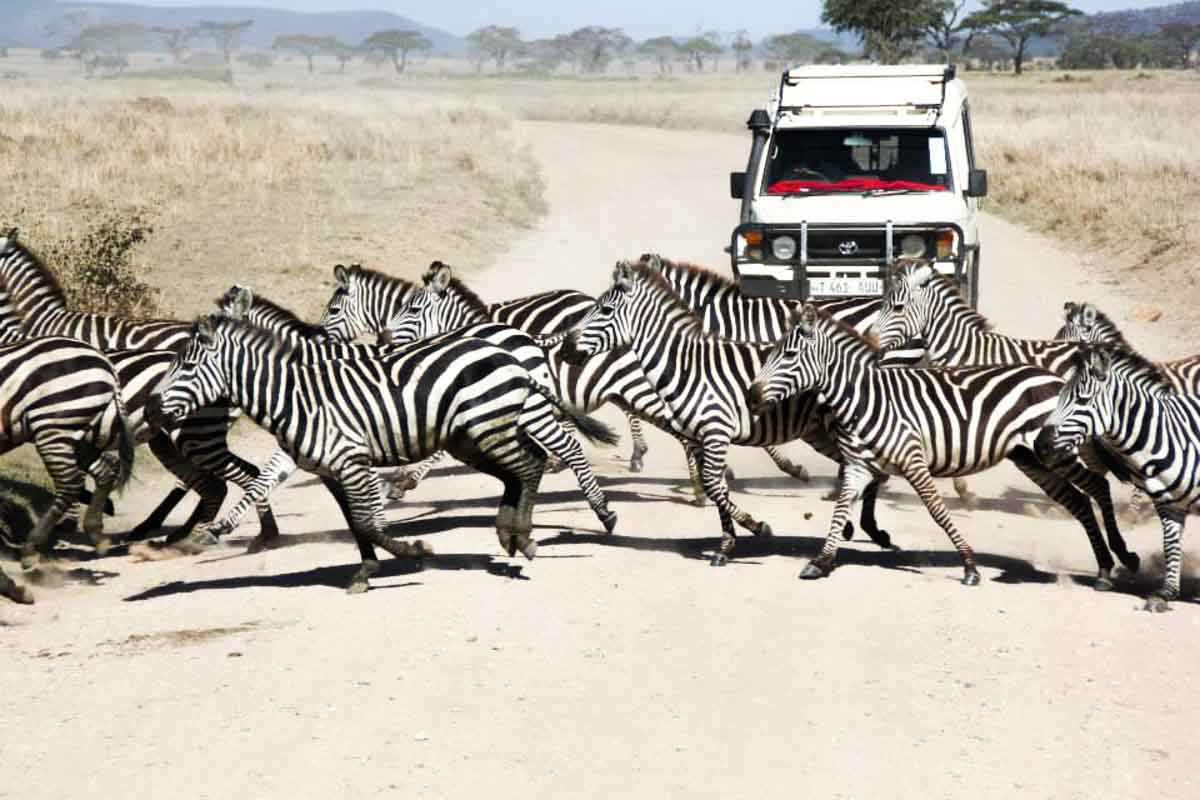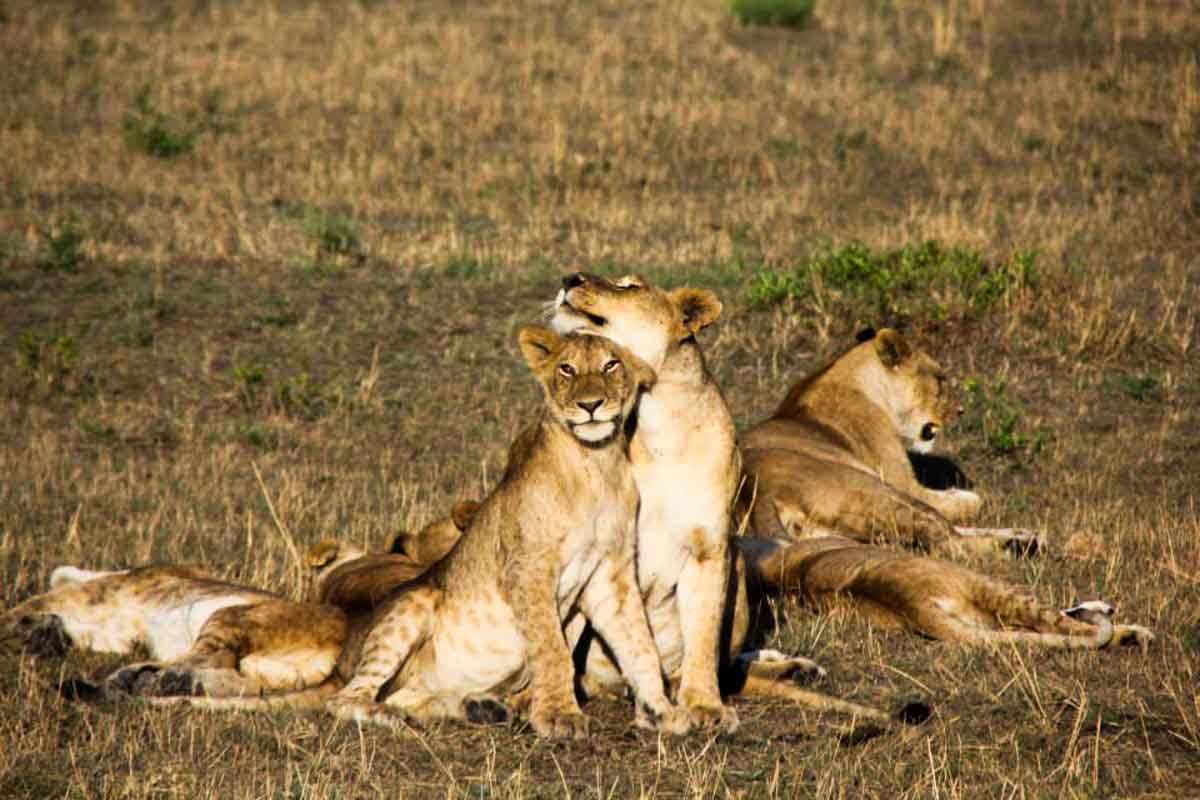 Ngorongoro Conservation Area (8 292 km²)

is known to house one of the world's largest collapsed craters (caldera): twenty kilometers in diameter! with at 1500 m of altitude a lake in its middle, where go to water the animals.

It's the MUST because the concentration of animals is very important.

A veritable garden of Eden.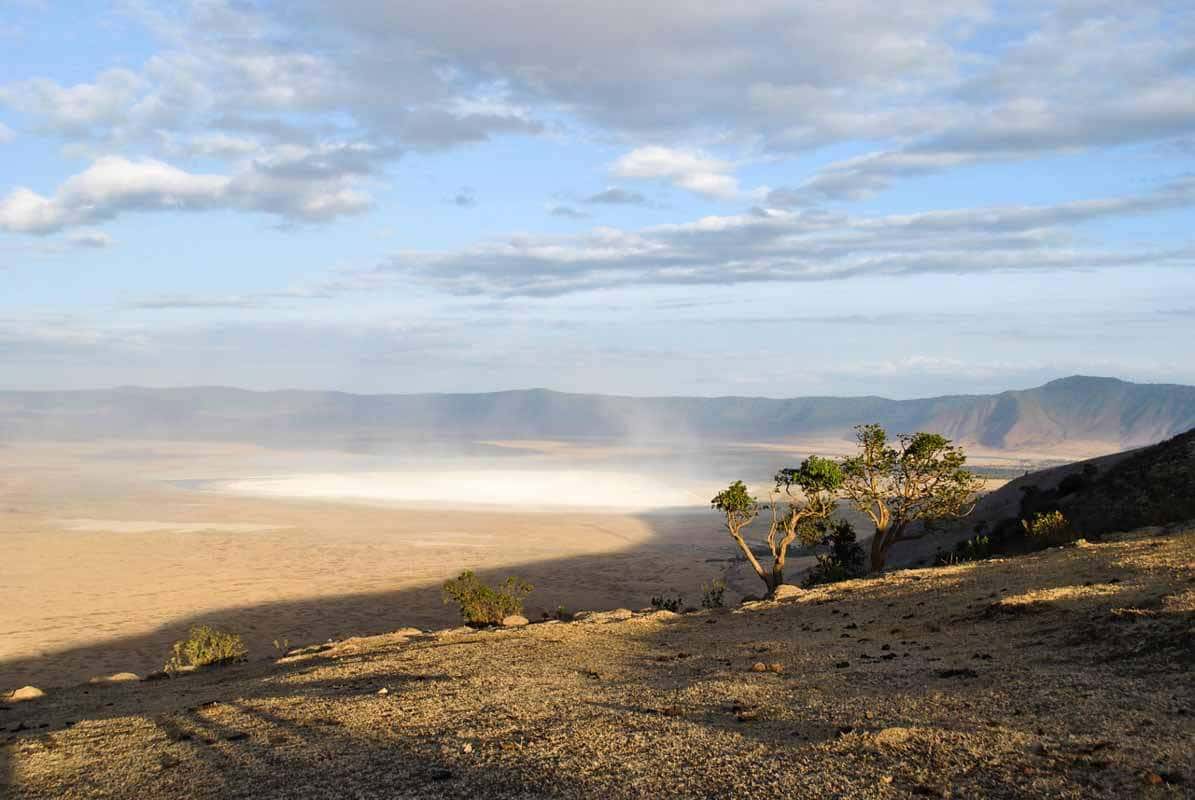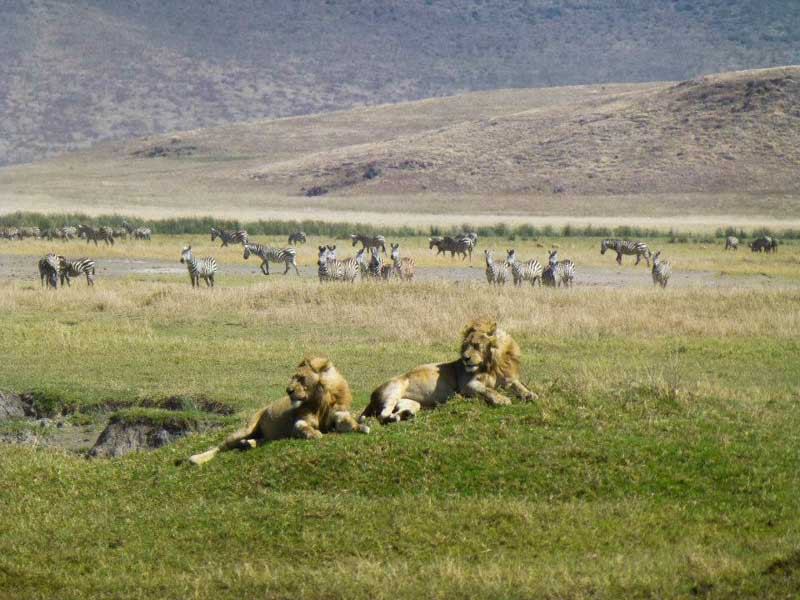 Arusha National Park (137 km2) : 

dominated by Mount Neru, one can see the Kilimanjaro.

It's usually visited with the other parks because located in the same area.

Manyara Lake (230 km²) : pink flamingos, hippopotamus, reptiles, and many birds, like any lake in Africa.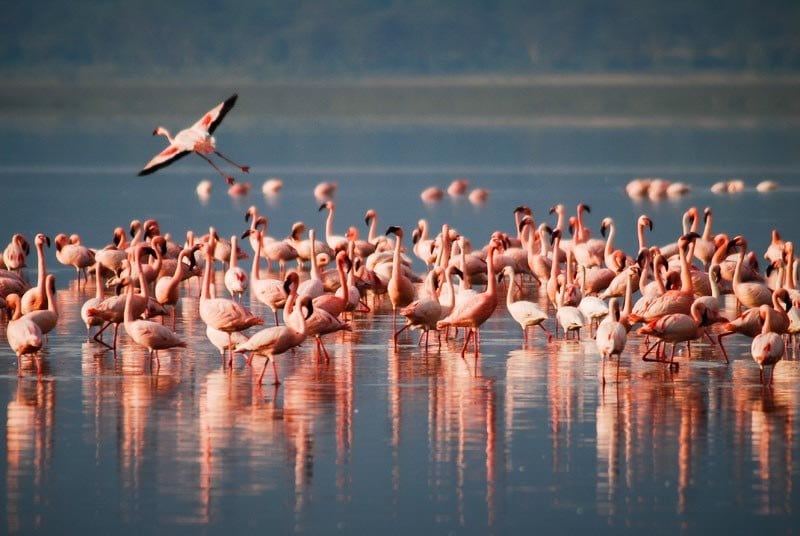 Selous Game Reserve (54 600 km²) :

the largest reserve in the world, but little proposed because it's off-limits.

Much of its territory is reserved for hunting.

Very expensive taxes are put in place by the government of the country: from 5000 to 10000 € per animal killed.
Zambia, canoeing on the Zambezi River and low-traffic parks
The opportunity to mix safari and discover one of the wonders of the world: Victoria Falls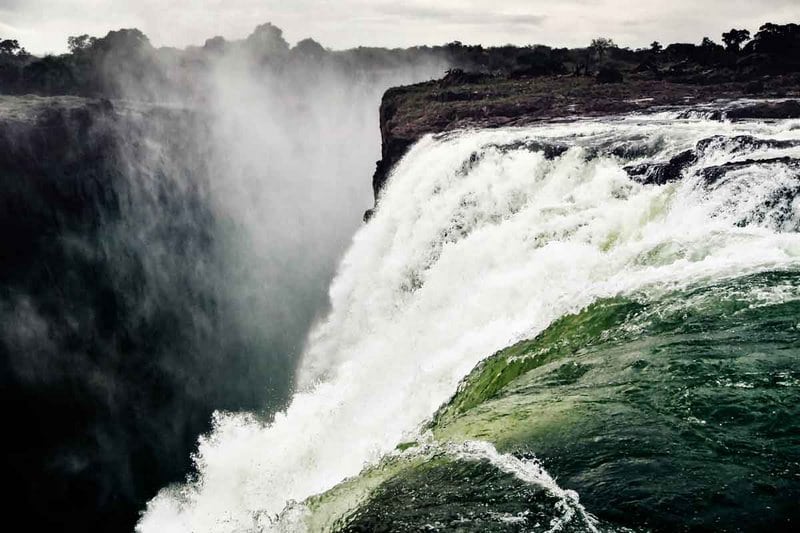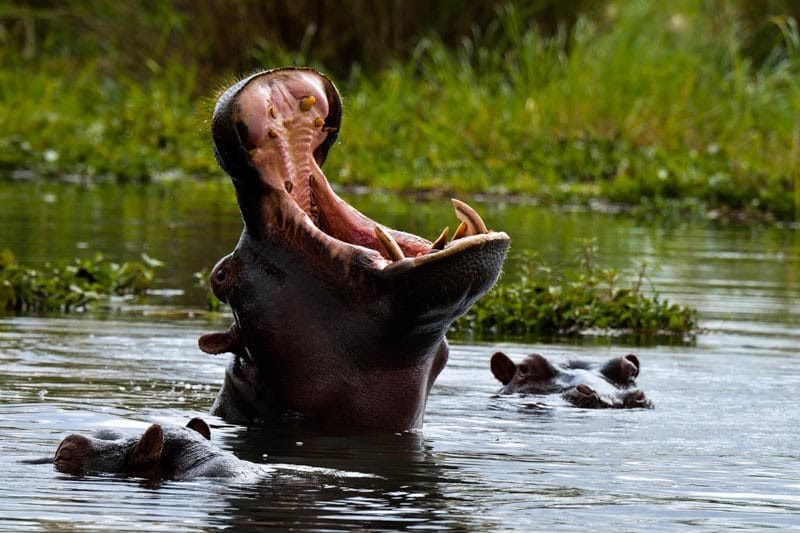 Lower Zambezi National Park (4 092 km²) :

safaris by 4x4, boat or canoe on the Zambeze River, or on foot.

From April to October.

Buffaloes, koudous, zebras, impalas, phacochères, lions, leopards, but above all elephants, hippos and crocodiles, in few visits = the impression that the park is yours alone!

South Luangwa National Park (9 050 km²):

Walking safari par excellence.

Here there are no rhinoceros and cheetahs, but endemic species such as the Thornicroft giraffe and the Zambia zebra.
Kafue National Park (22 400 km²):

complementary because possessing species absent from other parks: rare antelopes, lycaons and especially cheetahs.

From July to October.
The different types of accommodation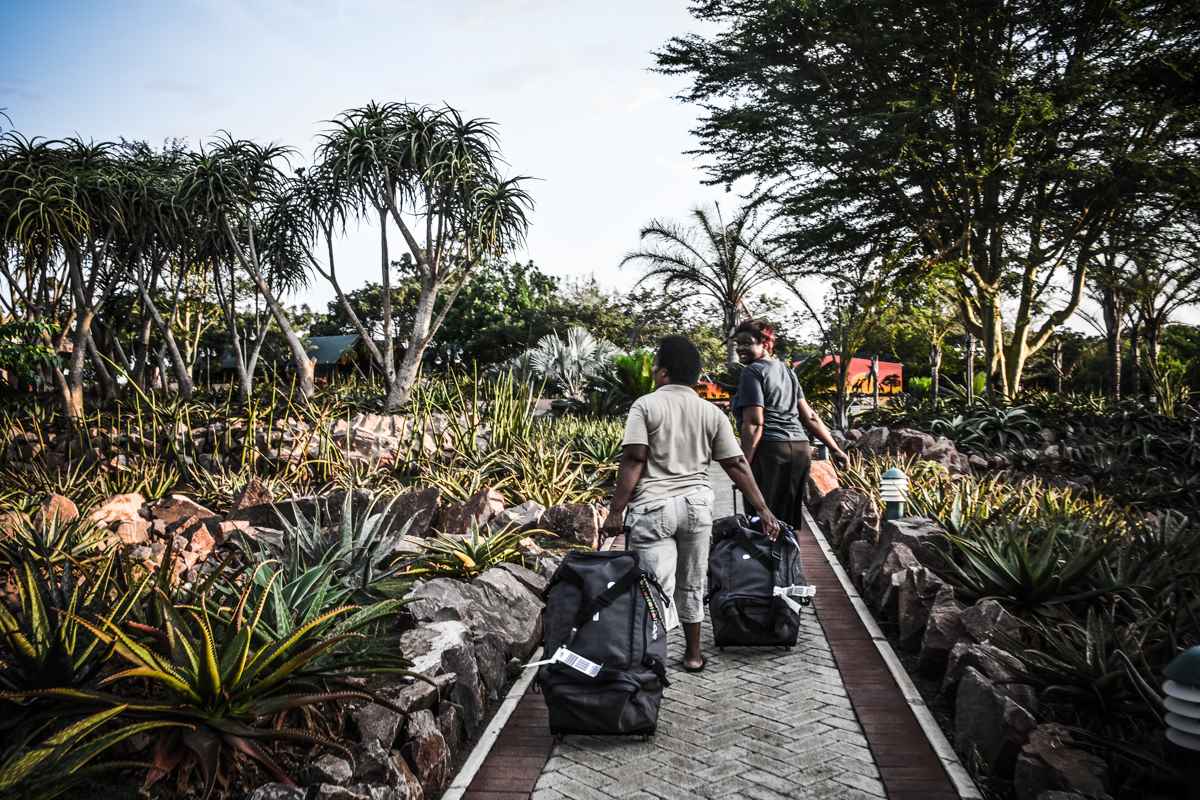 In a lodge
Hardwood construction, located directly in a reserve or at its edge. The most classic accommodation. All the comforts of a classic hotel room but independent accommodations each other.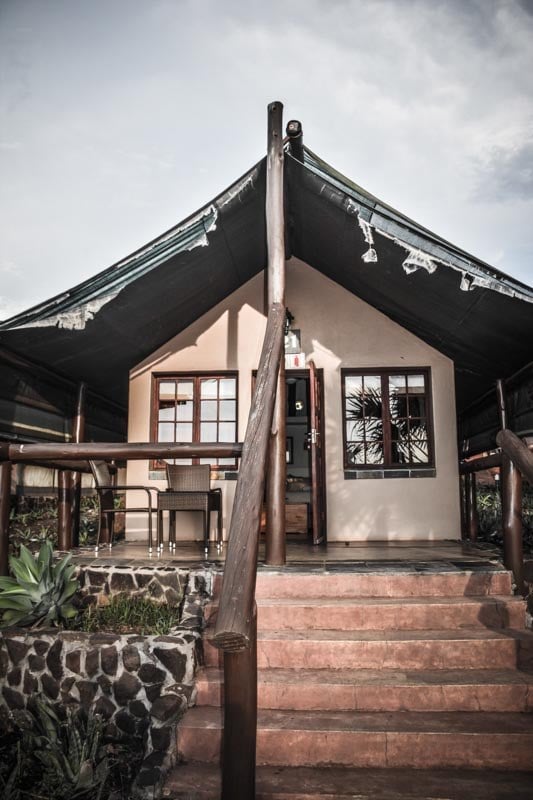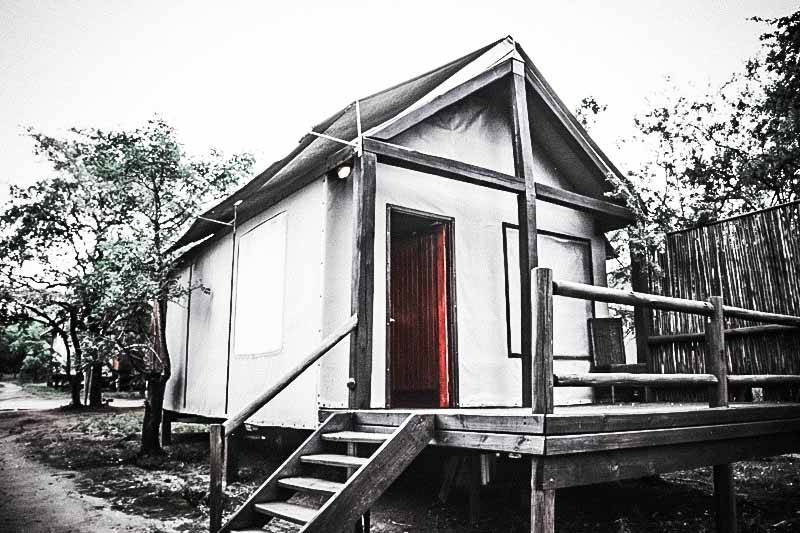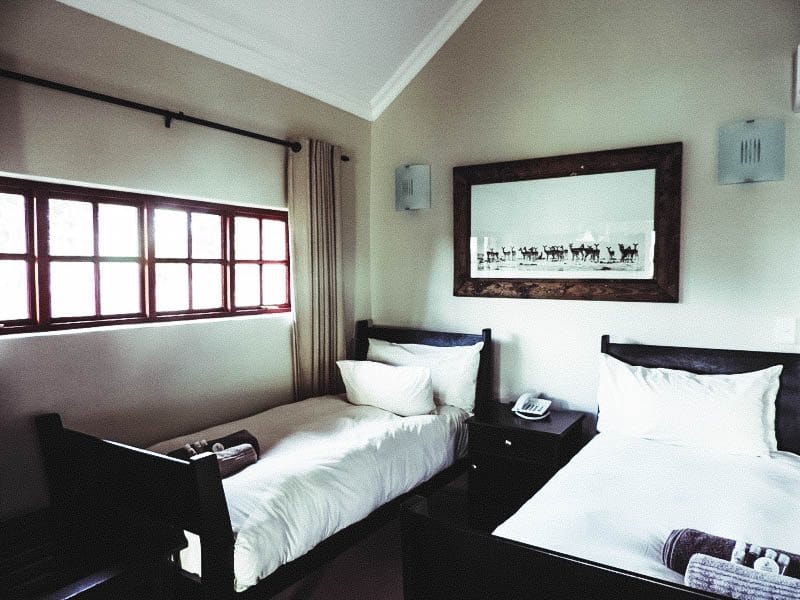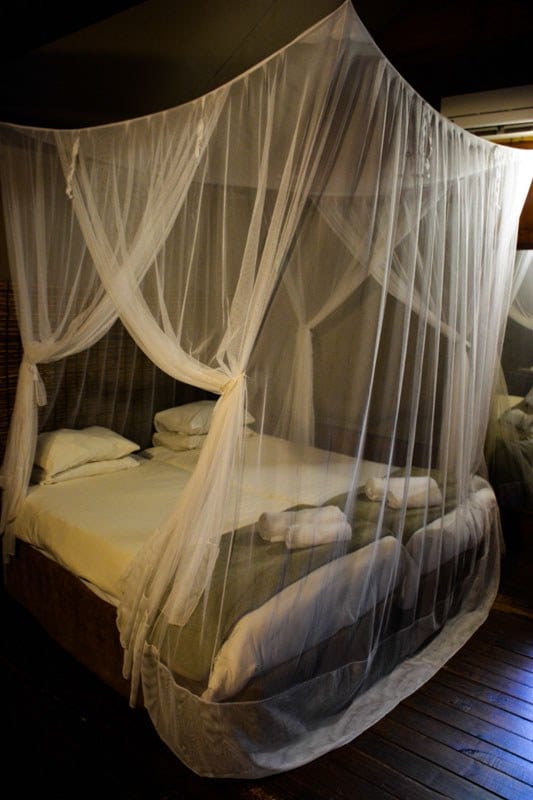 Camp 
When one evokes the "camp", one can imagine alone in the middle of the bush listening frightened the noises of the savannah at the end of its tent Quechua...Not at all! The camp is closer to the luxury campsite than to a simple bivouac. You will be housed in a large canvas tent on a hard floor. This type of accommodation is more suited to a couple (or individually, in «Hemingway» mode lol) and is very comfortable. More authentic and more expensive than lodges. There are usually no lodges near lakes, because of reptiles.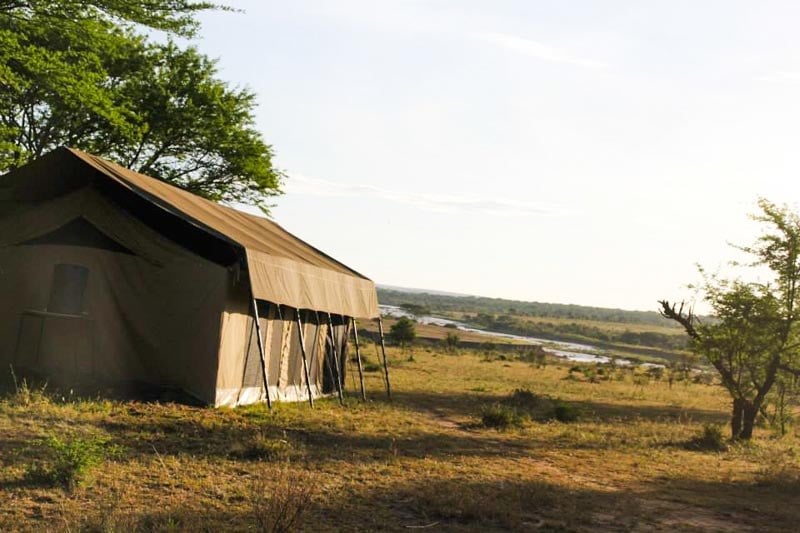 Trees-hotels
Unobstructed view of the savannah. The most famous is The Treetops in Kenya, where Princess Elizabeth learned in 1952 of the death of her father King George VI, and officially became Queen.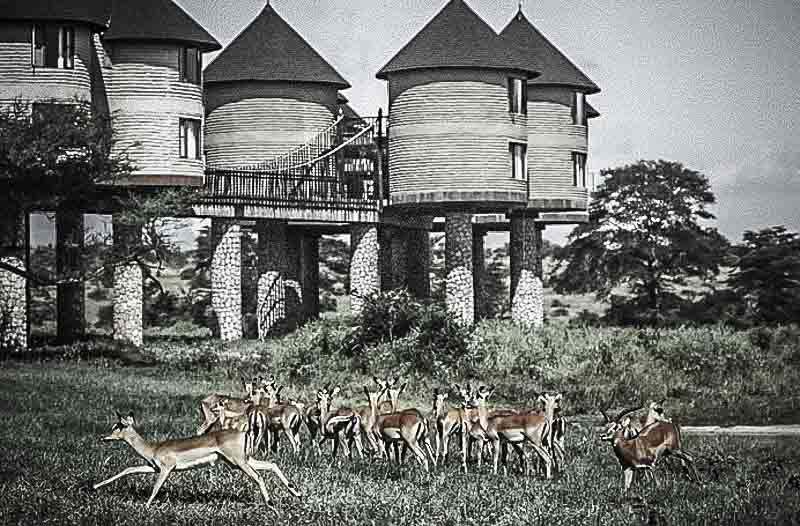 They also exist in Tanzania and Zambia.

Traditional hotels
Traditional doesn't necessarily mean classic!
The Giraffe Manor in Nairobi : feeding the giraffe
This manor is intended as a sanctuary for the so-called «Rothschild» giraffes, whose reproduction it manages in order to reintroduce them in the nature. Everything is suitable so that guests can feed the giraffes at breakfast, dinner and from the window of their room (from the 2nd floor).
The 6 rooms, which can be booked overnight or as part of a safari, have already welcomed Mick Jagger, Brooke Shields, Richard Chamberlain, Richard Branson, Ewan Mcgregor and more and more instagrammers…
The exceptional setting of this forest sanctuary and this proximity with the animals in background a particularly original place.
Example of rates: for a couple it will cost 467 € per person per night, and 1698 € for a family of 4, per night.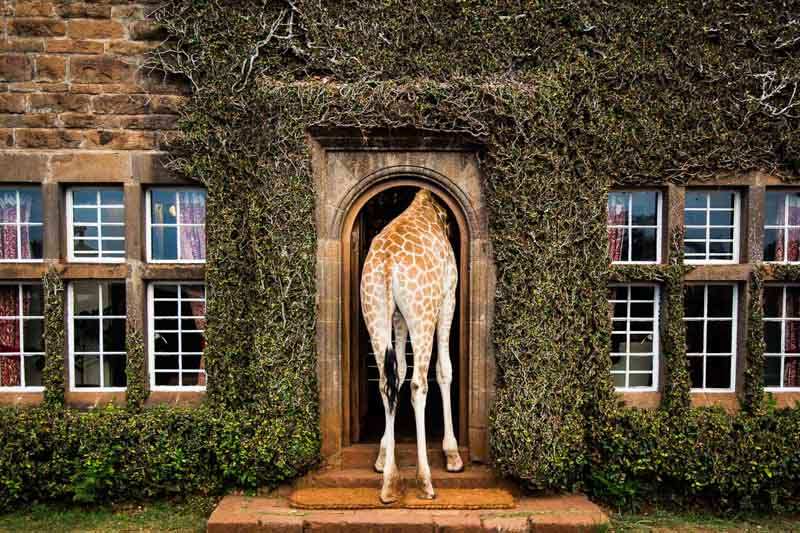 The equipment
Clothes to take away :
Light cotton, white, khaki or beige clothing
Cap or hatHiking shoes, or Palladium (with their small desert adventurer look they are perfect)
Personal pharmacy (for headaches, tummies, dressings, etc.)

A reactive camera: this is when latency counts. Practice using gust mode before you leave if you are not familiar with it. Very good hybrid cameras are now competing with the heaviest and less discreet Reflex cameras, to which you can add a lens (be careful however to the compatibility of the case according to the model and the brand).
The objective: I brought an 18/55 mm which was not enough to take a lion that was very far. The focal length is too short. I suggest you take one of at least 18-200mm or, alternatively, complete yours with a 55-300mm zoom.
Tips
If you do not want to invest in a goal too expensive but want to be properly equipped for safari, it is possible to rent a zoom with insurance at Objectif-location insurance included. You just have to be careful about the shipping date and return of your objective.
Bringing waterproof bags to protect your appliances can be very useful if the park you plan to visit is dusty (I am thinking in particular of the park in Tsavo, Kenya).

The founding myths of safari
When we plan to go on safari, names, characters and films come back to mind, because they are rooted in the collective imagination of savannah life.
Let us return to the incredible destinies of three lovers of Africa.
Karen Blixen, the aristocratic farmer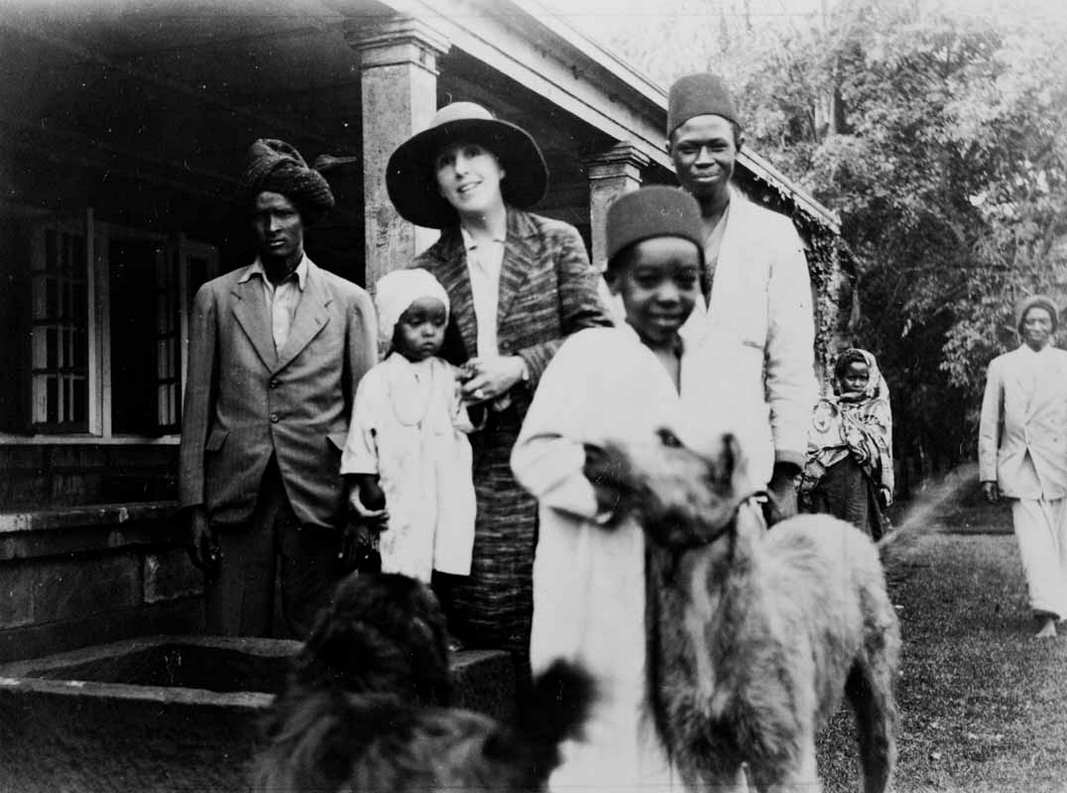 Baroness Blixen's life is fascinating because far from what her fate should have been. She led her life with incredible strength, sleeves rolled up, clutched to her passions, for, first Africa, then for a man, Denys Finch Hatton, safari guide, adventurer and great lover of African landscapes.
1909. She has a passion for her first cousin, who unfortunately is not shared. A few years later, she married his twin brother and they left for Africa, running a farm in Kenya in which Karen's family invested. A new life begins and this Danish giant arrives in Mombassa, in a country far from her native land.
When I think of my life spent in Africa, it seems to me that it could be described as a human life, the life of a being who has left a deafening and restless world for a peaceful land.
It starts badly: her husband proves to be a deplorable partner since not only does he manage the domain very badly, but he transmits her syphilis as a result of his frequent extramarital affairs.
His trials of new crops are only a source of disappointment, and coffee grows poorly. But the baroness is a strong woman, she choose her life and wants her here.
She meets Denys, but there again fate puts her at a loss because some time after dumping her, he dies in a plane crash.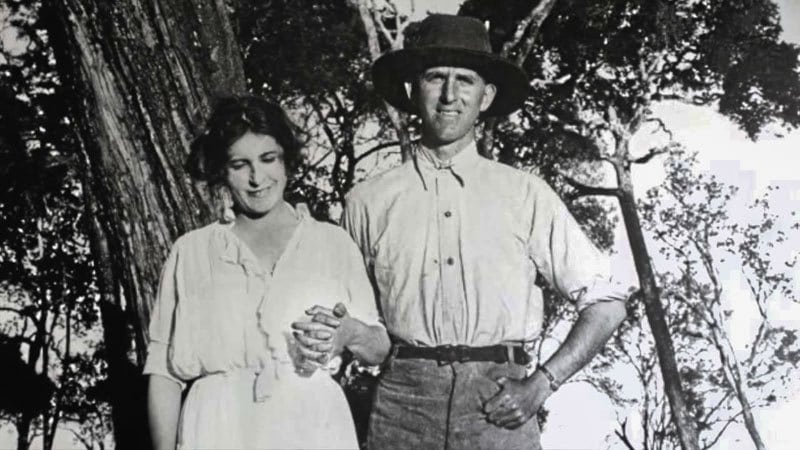 Karen Blixen and Denys Finch Hatton.
She's struggling to grow her farm, but her family finally decides to close that financial hole. The estate is sold. Karen must then, death in her soul, return to Europe and leave this land that she loves so much and where the love of her life is buried.
A few years later, she wrote La ferme africaine qui ra nous vaut le film aux sept oscars Out of Africa. A story of a woman who knew how to deeply love, live and fight despite the difficulties.
A vast universe of poetry opened up to me and let me enter him here, and I gave him my heart.



I looked into the eyes of the lions and slept under the Southern Cross, I saw the great plains being the prey of the flames, and as a green and tender grass grew there after the rain, I was the friend of Somali, Kikuyu and Maasai, and flew over the Ngong Hills: I picked the most beautiful rose of life.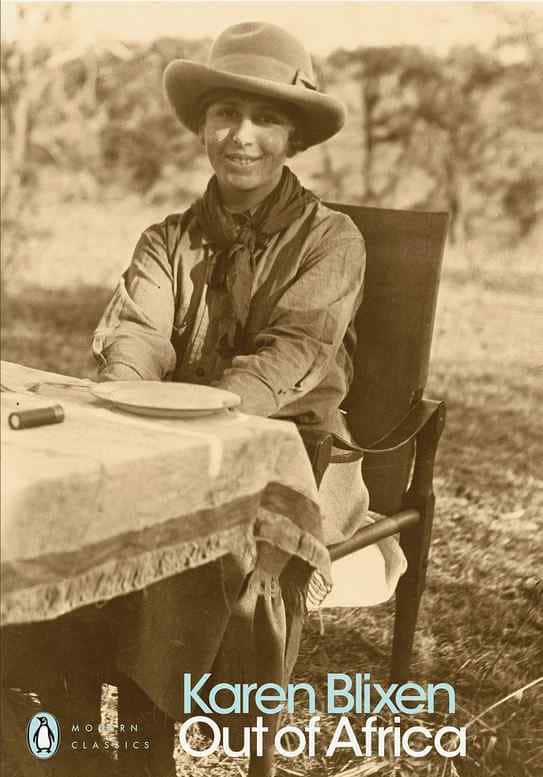 Extract :
"After I had left Africa, a letter from Gustav Mohr brought me news of the tomb: there were singular facts there.
The Masai, Mohr wrote to me, told the district chief that they had seen lions several times at sunrise and sunset on the tomb of Finch Hatton."

"It is a lion and a lioness who sometimes lie on the grave for a long time.
"Some Indians, truck drivers, who were going to Kajado, also saw the lions. Since your departure, the ground has been flattened around the tomb, it has become a kind of terrace. No doubt lions like to come, from there, watch cattle and game in the plain.
It seems normal to me that the lions came to the tomb of Denys and thus composed for his glory an African monument."

Ernest Hemingway, the eternal lover of Africa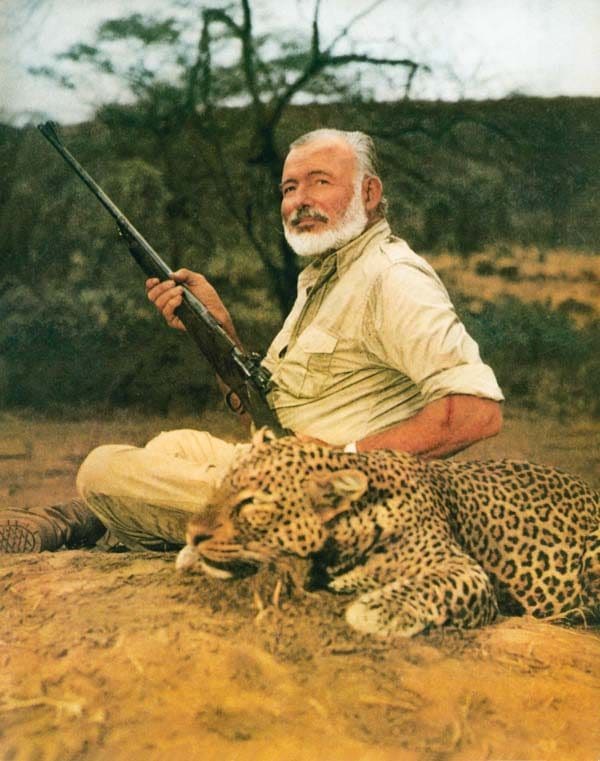 Hemingway is literature, alcohol, women… and Africa. The writer, a great traveler before the eternal, has taken a passion for the wild nature of Africa. We owe Kenya two of the writer's works: Green Hills of Africa and The Snows of Kilimanjaro, inspired by his first stay in Kenya in 1933. Initially set out to overcome the shock of his father's suicide, he wrote, following his safari:
I love Africa and I feel there as in my second homeland, and every time a man feels this for a place other than the one he was born in, it means that this is where he must go.



All I wanted now was to return to Africa.

We hadn't left her yet, but when I woke up at night, I lay there, listening, already regretting her.
During a second stay, he survived two plane accidents, the consequences of which will leave him pain and ill health until the end of his life.
In 1954, Look magazine asked him to write an article about safari.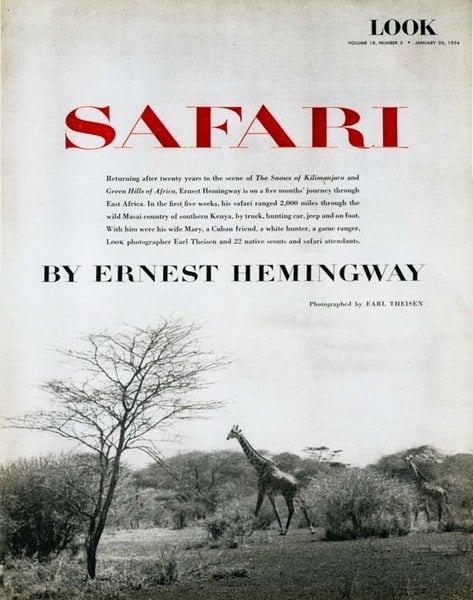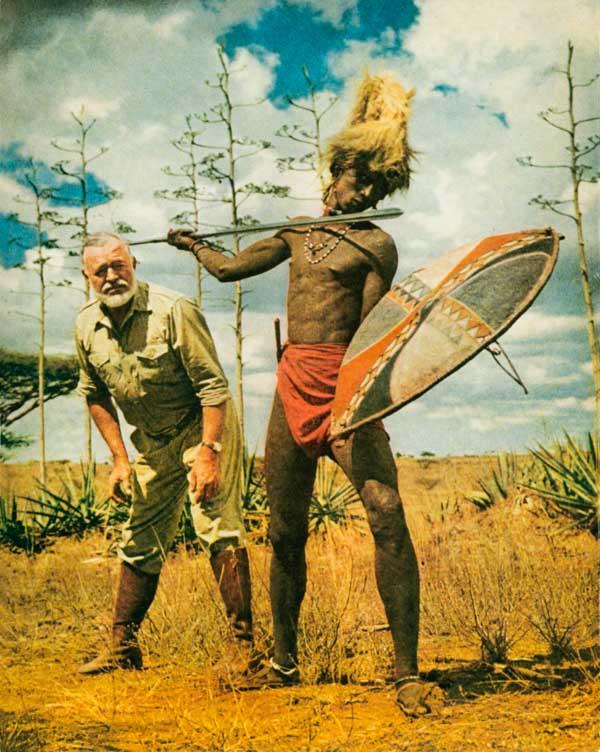 The two writers never met, but found themselves competing for the 1954 Nobel Prize in Literature, which Hemingway won. Karen had great admiration for him, and wrote to him in a letter :
I have sometimes imagined what it would have been like to be on safari with you on the plains of Africa.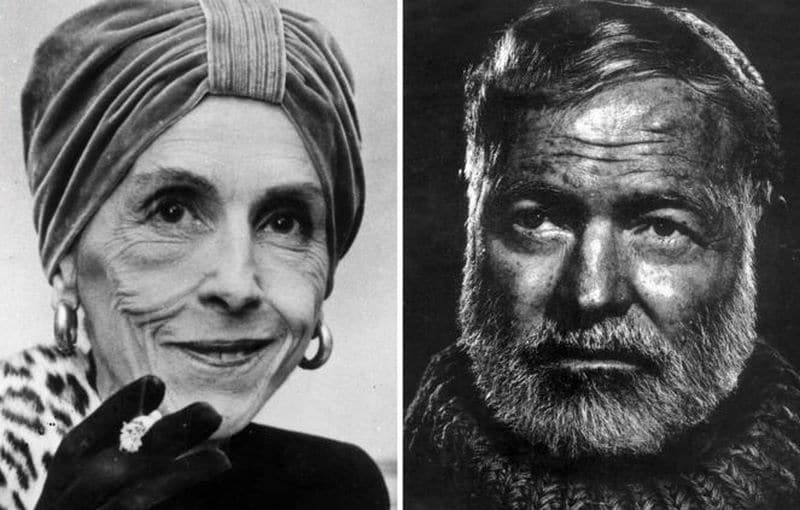 David Leslie William Sheldrick, a guardian of wildlife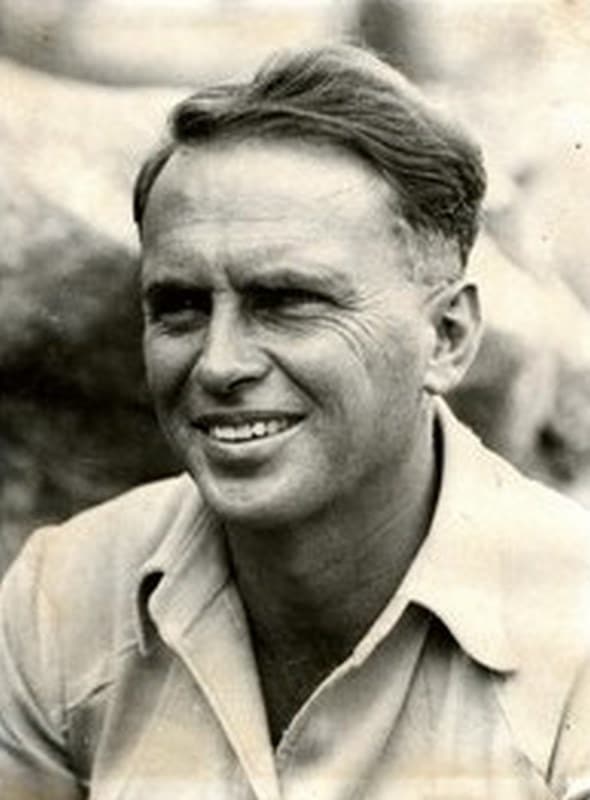 His name is inseparable from Tsavo Park (East), of which he was the founding director. He transformed this vast area, then unexplored, into one of the largest African parks, creating thousands of kilometers of roads (tourist, administrative and anti-poaching roads), stationing rangers on patrol to fight armed poachers.This naturalist has never stopped studying wildlife, especially elephants, in a desire for conservation and protection. He saved and raised orphaned elephants, rhinos and antelopes.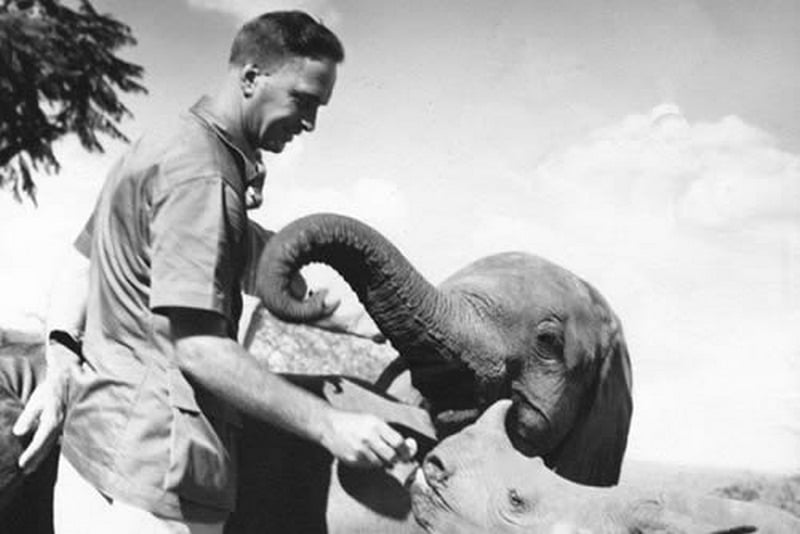 His wish was to :
"Create a true wild sanctuary - not a glorified game ranch, not a zoo, not a scientific experiment or a playground, but a place where wild nature could simply be. At the centre of his efforts was the belief that wild flora and fauna should not be kept simply for themselves, but they were a good source for our spiritual refreshment - yours and mine and future generations."
Assigned to the planning unit of all wildlife areas in Kenya in Nairobi, he must let the government manage Tsavo. But poaching resumed its beauty to reach unprecedented heights. Sheldrick could not turn his back on his land :
You can cut an old tree, but you can't transplant it.
Unfortunately he died shortly after a heart attack at the age of 57. His wife Daphne, creates the David Sheldrick Wildlife Trust in his memory, which continues to collect, care and raise baby elephants and rhinos in order to prepare them for a return to nature.
A few nonprofit organizations 
At a time when environmental considerations are taking more and more place (finally!) in our daily lives, and the animal condition is changing (a domestic animal is no longer considered furniture in France, hurrah!), men and women continue to fight for wildlife conservation.
Going on safari is not only an opportunity to build a beautiful photo album, it is also to become aware of the problems of the parks, of the cruelty towards wild animals that sometimes lead to the disappearance of their species.Poaching is not a scoop. However, it can happen in an area, which for us is no longer as far away as it used to be...
Some associations act as guardians of the wild African fauna. Here are some that touch me and that I follow on social networks :
The David Sheldrick Wildlife Trust
Kenya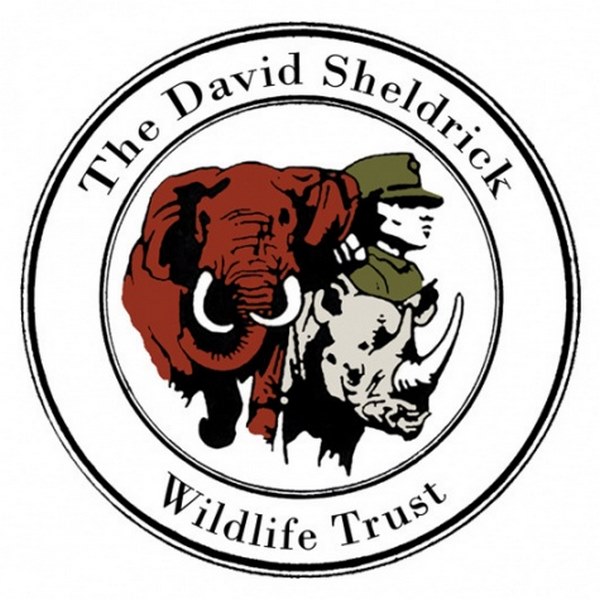 The association focuses on baby elephants and rhinoceros, orphans or injured as a result of poaching (for their ivory and horn) or habitat loss due to population pressures and conflicts, deforestation and drought.
Orphans are cared for, raised and reintroduced into the wild.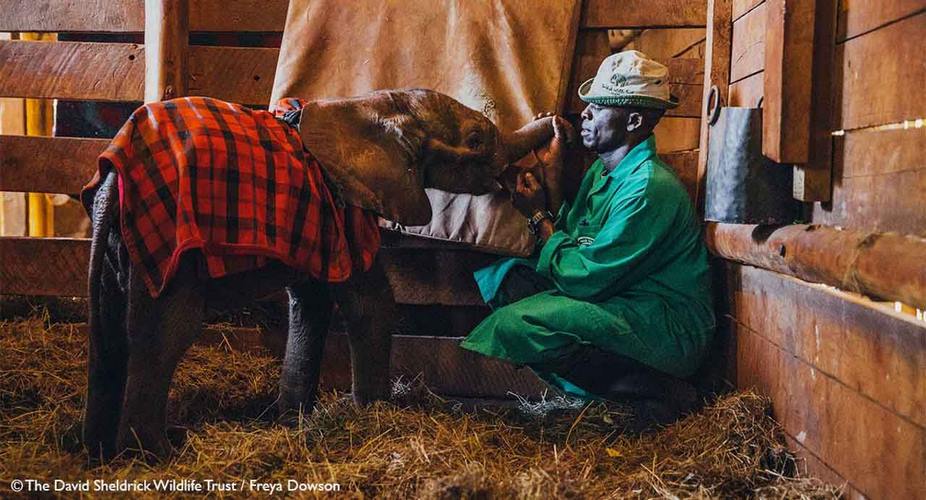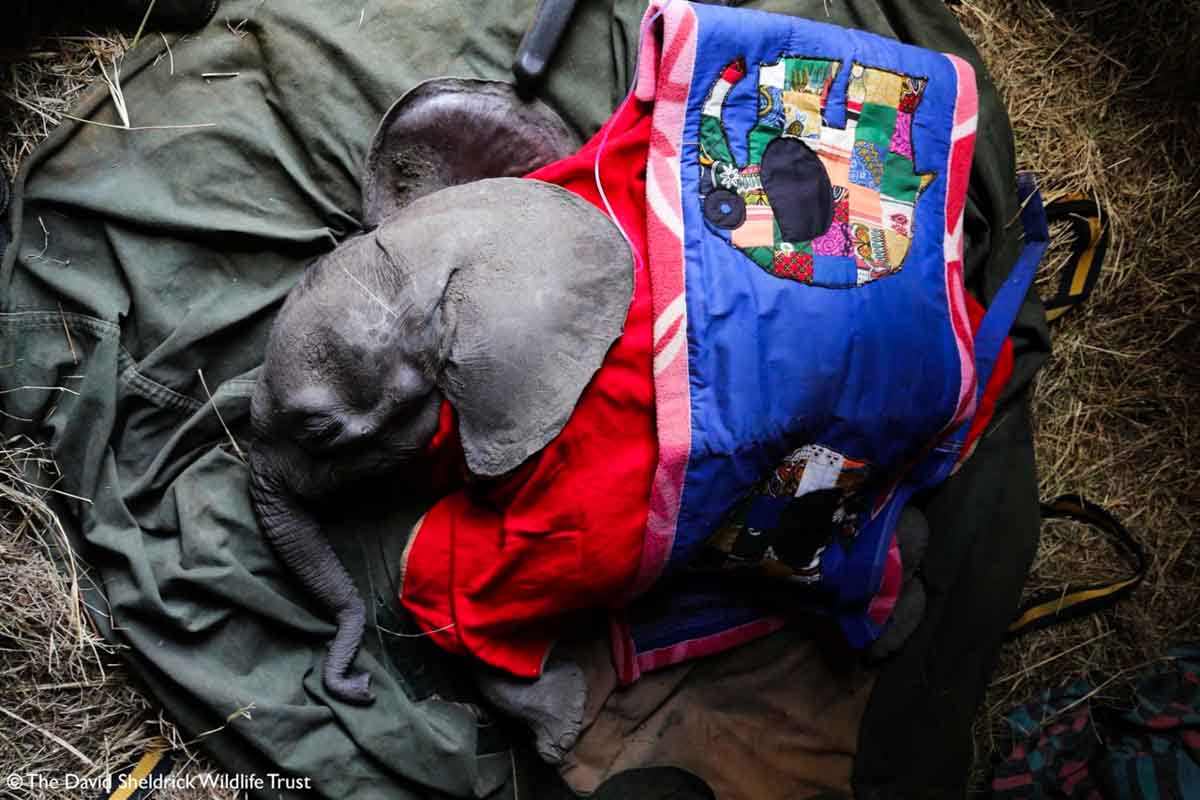 Human conflicts, poaching and habitat loss have resulted in the loss of nearly 90% of lions over the past two decades.
The Samburu Lion Project protects the lions in northern Kenya, in a conservation logic of the species. She collaborates with the Masai and Samburu communities, whose feline presence threatens the herds.
We are working to advance understanding of human-wildlife conflicts and develop sustainable solutions across the region.